Mezcal Amaras Cupreata
drinks | mezcal | spirits | August 19, 2021
Words by Vic Arkoff
Best of Show. Best of Class. Double Gold… Mezcal Amaras Cupreata keeps collecting top international medals. Proving that there's a biodiversity of agaves yielding a wide range of flavors, Cupreata strikes gold by focusing on the distinct herbaceous notes from wild agaves harvested from the high-altitude slopes of Guerrero, Mexico.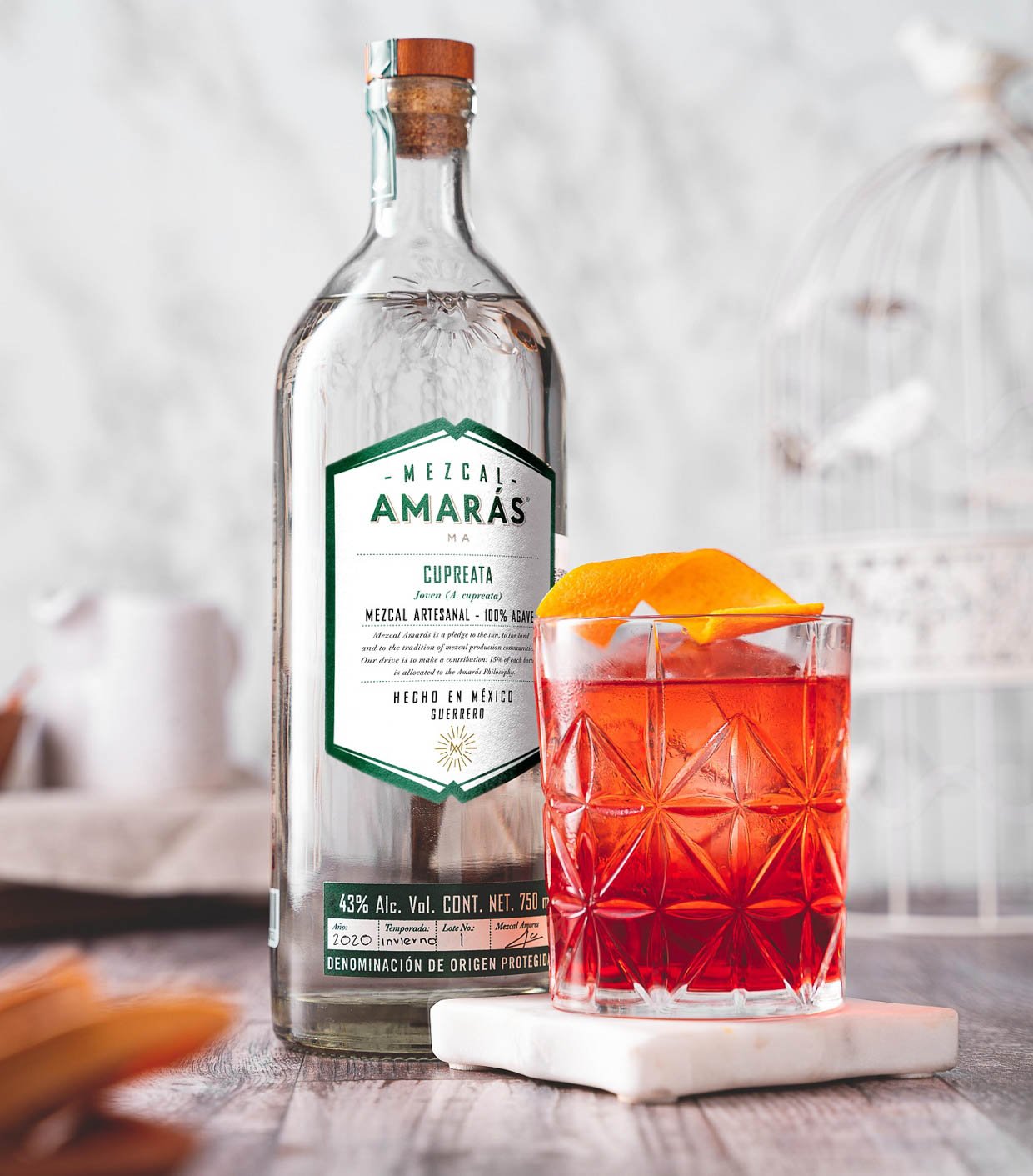 The Awesomer is reader-supported. When you buy through links on our site, we may earn an affiliate commission. As an Amazon Associate I earn from qualifying purchases. Learn more.
Spice up your happy hour and flex your masculinity by using Mezcal Amaras Cupreata to mix up Sangre De Hombres cocktails, which translates as "Men's Blood." Don't worry, it's 100% vegan. No bloodletting required.

SANGRE DE HOMBRES
1.5 oz Mezcal Amaras Cupreata
½ oz Ancho Reyes Chili Liqueur
½ oz. Lime juice
2 oz. Watermelon juice
¼ oz simple syrup
Method: Add all ingredients into tin, add ice and shake. Double strain into a wine glass. Garnish with peppered watermelon triangle on a skewer.