Maguey Melate Pechuga Tasting Box III
drinks | mezcal | spirits | December 5, 2022
Words by Vic Arkoff
Meaning "breast," pechuga is a mezcal-based spirit that adds or hangs ingredients in the still to impart aroma, texture, and flavor from everything from strawberries to turkey. Rarely found in the US, pechuga is made in Mexico by mezcaleros for celebrations and provides an offering or spiritual connection to the dead.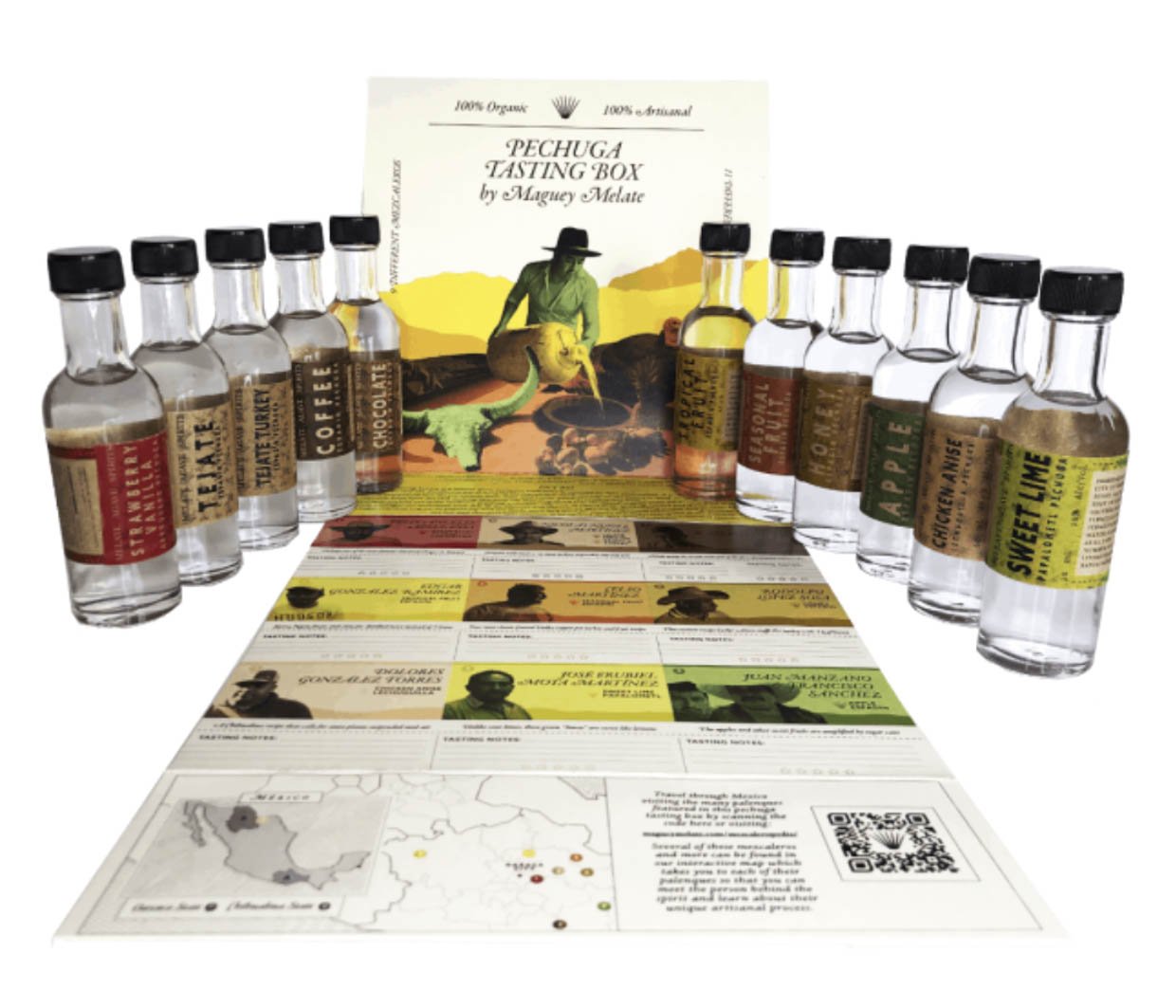 The Awesomer is reader-supported. When you buy through links on our site, we may earn an affiliate commission. As an Amazon Associate I earn from qualifying purchases. Learn more.
The Pechuga Tasting Box III from Maguey Melate introduces the artisanal concept to US spirits aficionados with an educational and entertaining package. Each box contains 50mL samples of 11 different expressions, a tasting card for notes and rankings, plus a QR code for an interactive map with closeups of the family-owned palenques behind each sample.