Mezcal Amaras Verde Mezcal
drinks | mezcal | spirits | September 14, 2021
Words by Vic Arkoff
We're loving Mezcal Amaras Verde's label series by artists from Chicago, LA (our pal Chaz), Seattle, Berlin, Argentina, and Mexico. Even better is the naturally fermented mezcal, and the distiller's initiatives to pay 20% over market for labor and materials, and to reforest Oaxaca with 10 agave plants for every one harvested.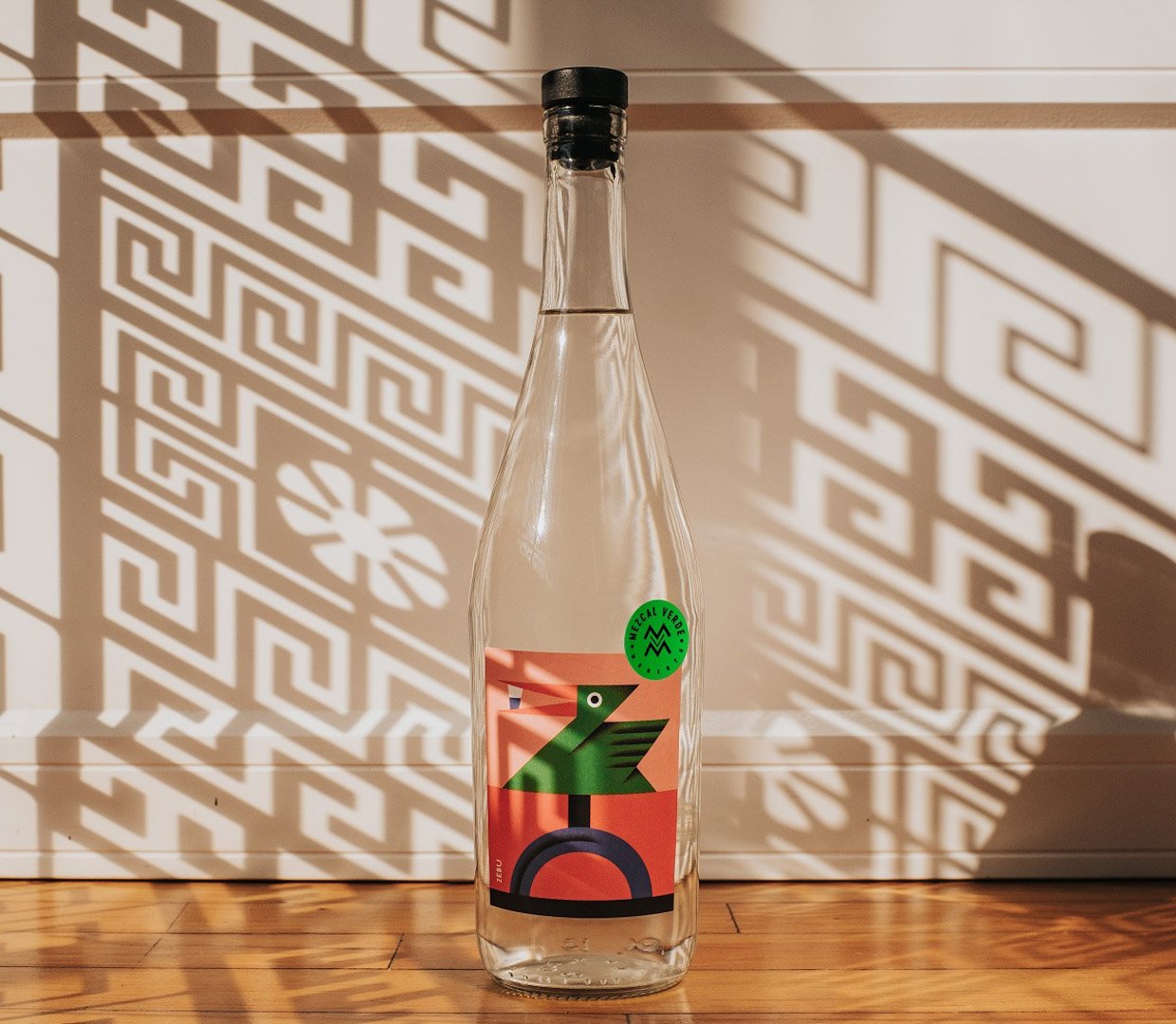 The Awesomer is reader-supported. When you buy through links on our site, we may earn an affiliate commission. As an Amazon Associate I earn from qualifying purchases. Learn more.
The sweet-and-sour Rubio Punch Cocktail is a great drink to showcase the smoky flavors of Mezcal Amaras Verde. This refreshing cooler is worth the extra step of making your own hibiscus-rosemary syrup.

Rubio Punch
1.5 oz Mezcal Amaras Verde
½ oz lime juice
¾ oz ginger lemon syrup
2 oz hibiscus-rosemary syrup
Add all ingredients into a shaker, add ice and shake. Double strain into a rocks glass. Garnish with a fresh rosemary sprig.

For the Hibiscus-Rosemary Syrup: Steep hibiscus tea bags and one rosemary sprig in boiling water for five minutes. Strain into a heatproof container with a tight-fitting lid, then add sugar and stir or shake until dissolved. Let cool. Can keep refrigerated for up to 2 weeks.