The Awesomer is reader-supported. When you buy through links on our site, we may earn an affiliate commission. Learn more.
Gem & Bolt Mezcal + Damiana
Words by Vic Arkoff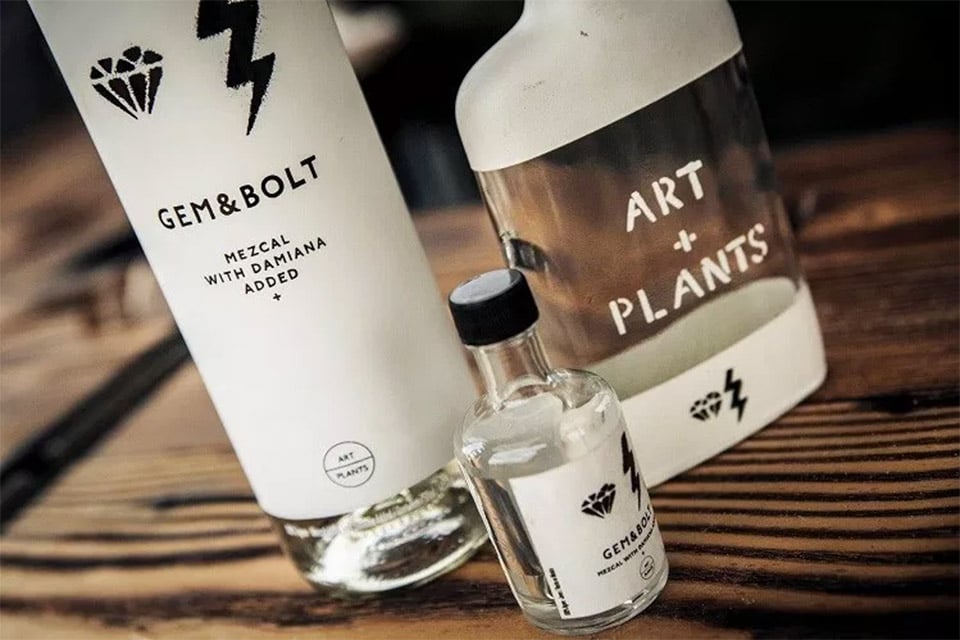 Mezcal's come a long way from that junk with a worm in it. Conceived by bohemian artists, Gem & Bolt is a clear 100% Espadin Agave with Damiana herbs for a euphoric "mood-boost." Produced in Oaxaca, it's slow roasted and fermented with wild yeasts, and is fair trade and sustainable. Delivered by Reserve Bar and Drizly.