Astral Tequila
drinks | spirits | tequila | May 3, 2022
Inspired by the stars, Astral Tequila is a super-premium tequila made in Jalisco, Mexico from 100% Blue Weber agave. A traditional milling process uses a stone wheel to crush juices from agave fibers, which are fermented together to maximize use of the plant. Spent fibers are then upcycled into bricks for local communities.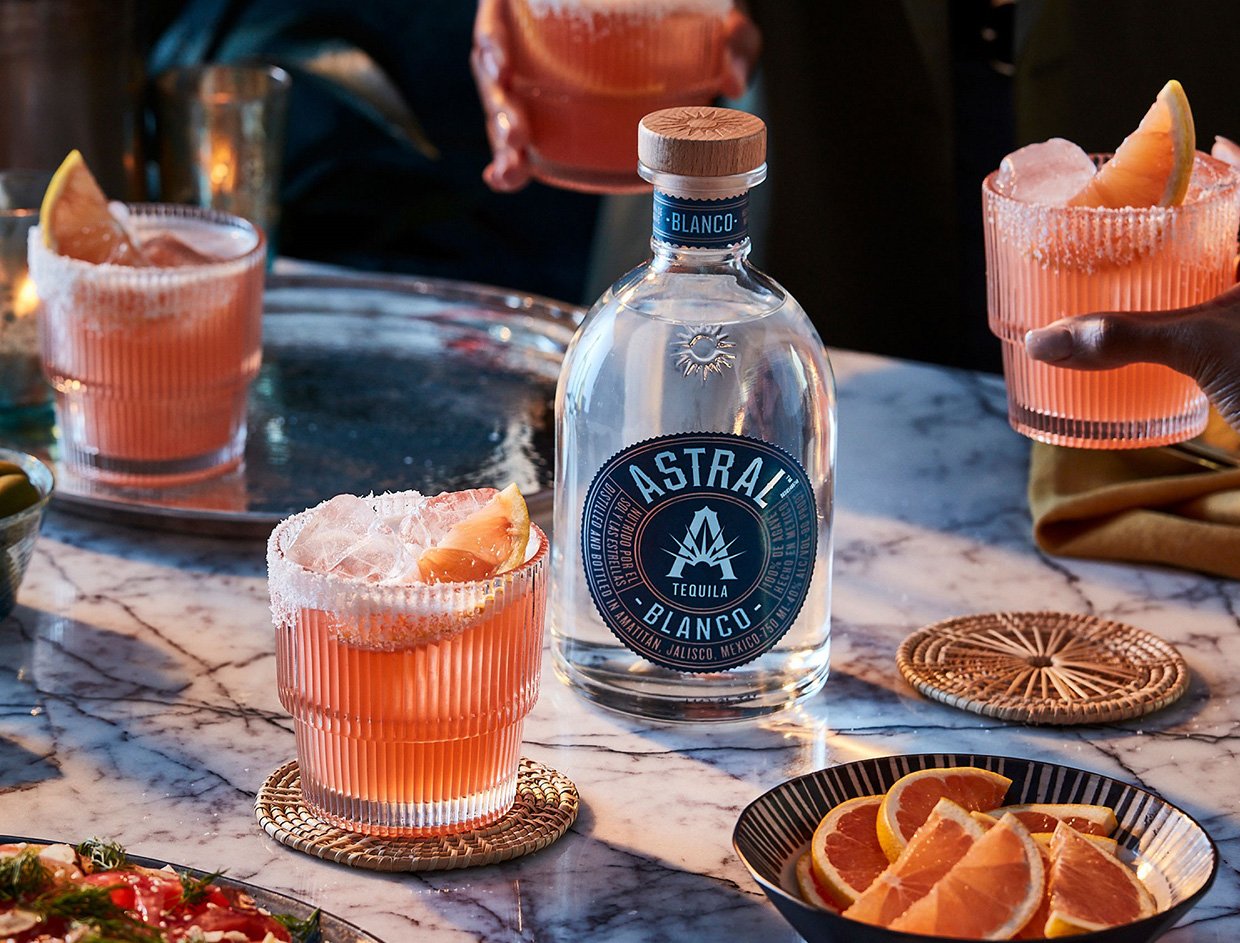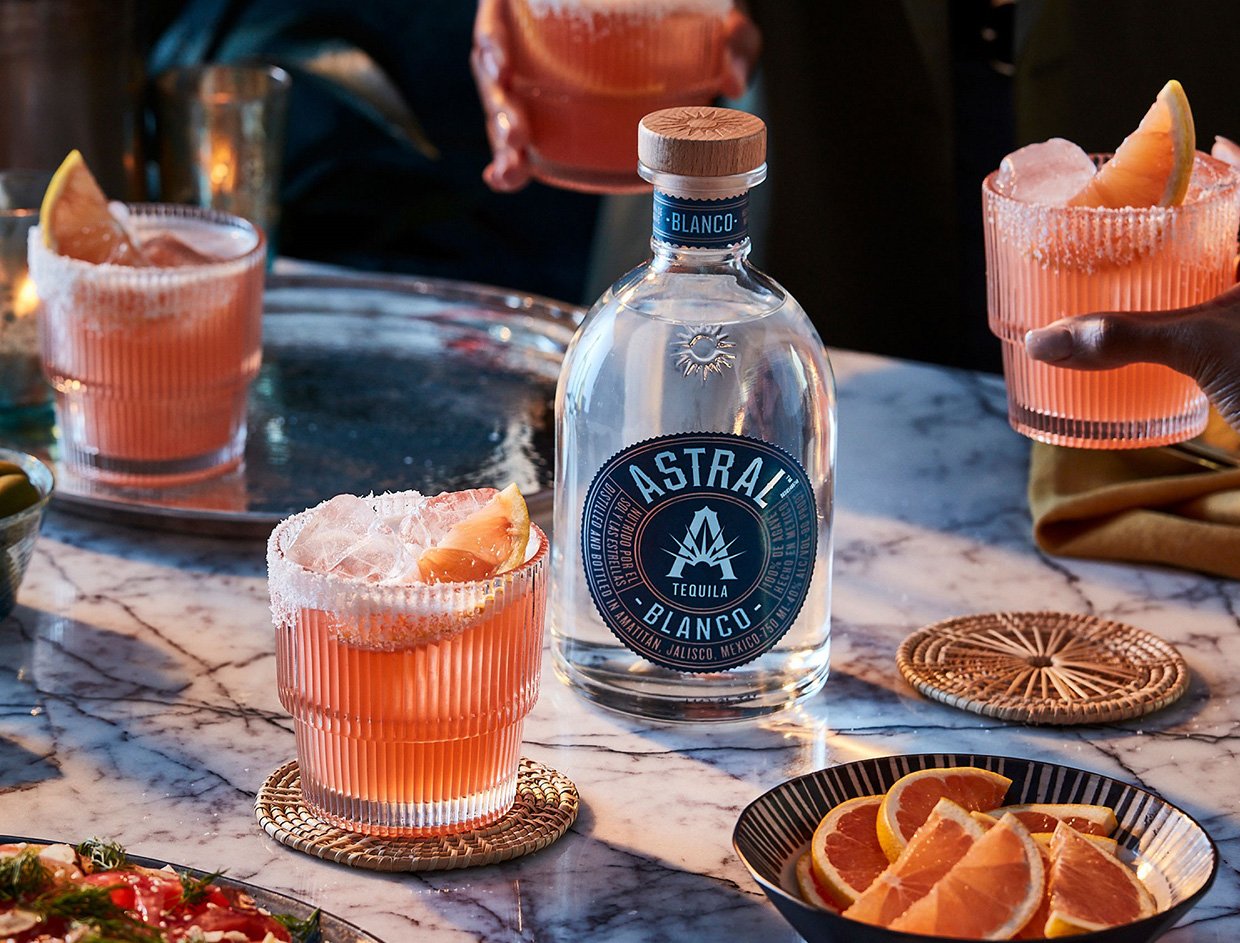 Celebrity astrologist Aliza Kelly (author of "The Mixology of Astrology: Cosmic Cocktail Recipes for Every Sign") is Astral's In-House ASTRALogist, advising on cocktails and experiences, all guided by the cosmos. Her Stellar Margarita recipe is perfect to serve four during Azure Hour, the magical point in the day when the sun and stars meet.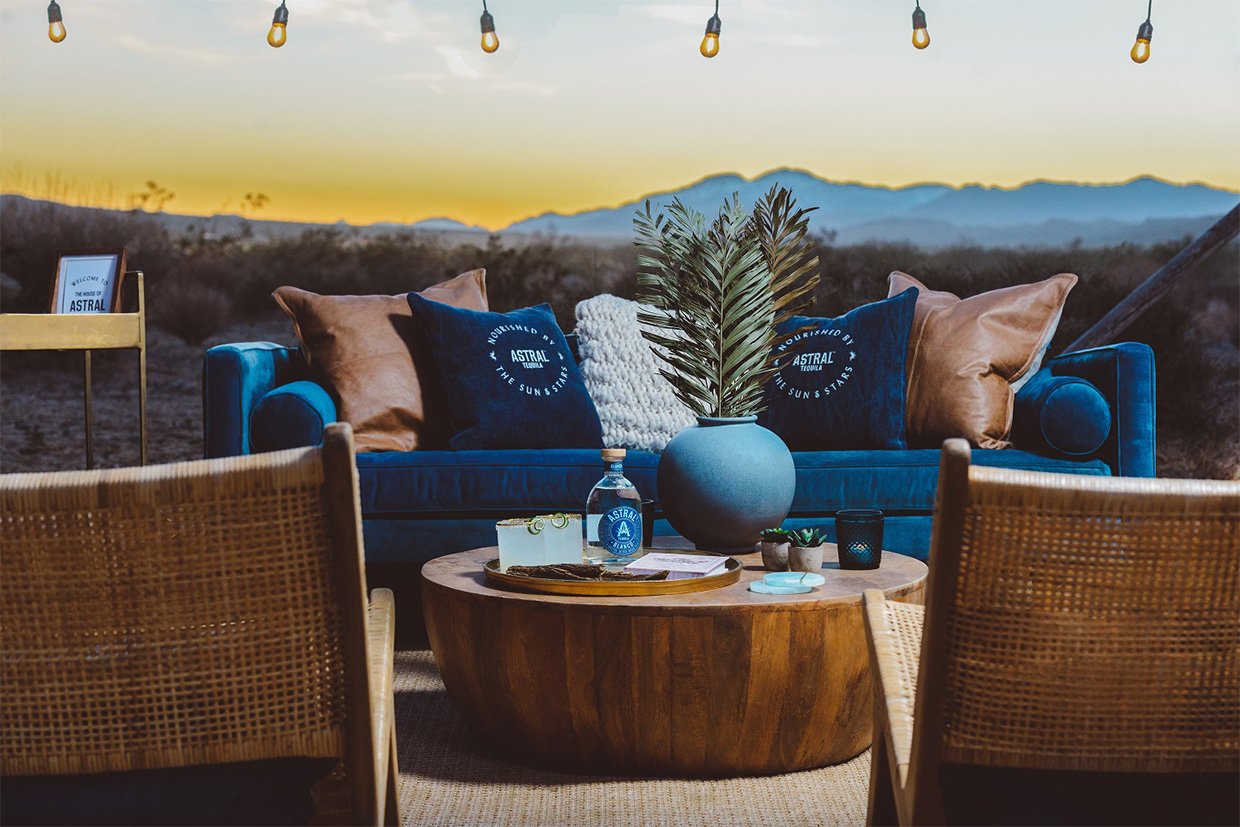 Stellar Margarita
6 oz. Astral Tequila Blanco
2 oz. fresh Lime Juice
2 oz. Agave Nectar
Club Soda
Method: Combine all ingredients and ice in a pitcher. Stir, then top with club soda. Serve on the rocks, garnished with a lime wedge.