Frangelico Hazelnut Espresso Martini
cocktails | drinks | March 15, 2022
Words by Vic Arkoff
Wake up and smell this deliciously nutty take on the popular coffee cocktail. The classic hazelnut liqueur, Frangelico, makes all the difference. Sweet, aromatic, and golden, it's made in Piedmont, Northern Italy, from a guarded recipe of Italian hazelnuts combined with coffee, cocoa, and vanilla distillate and extracts.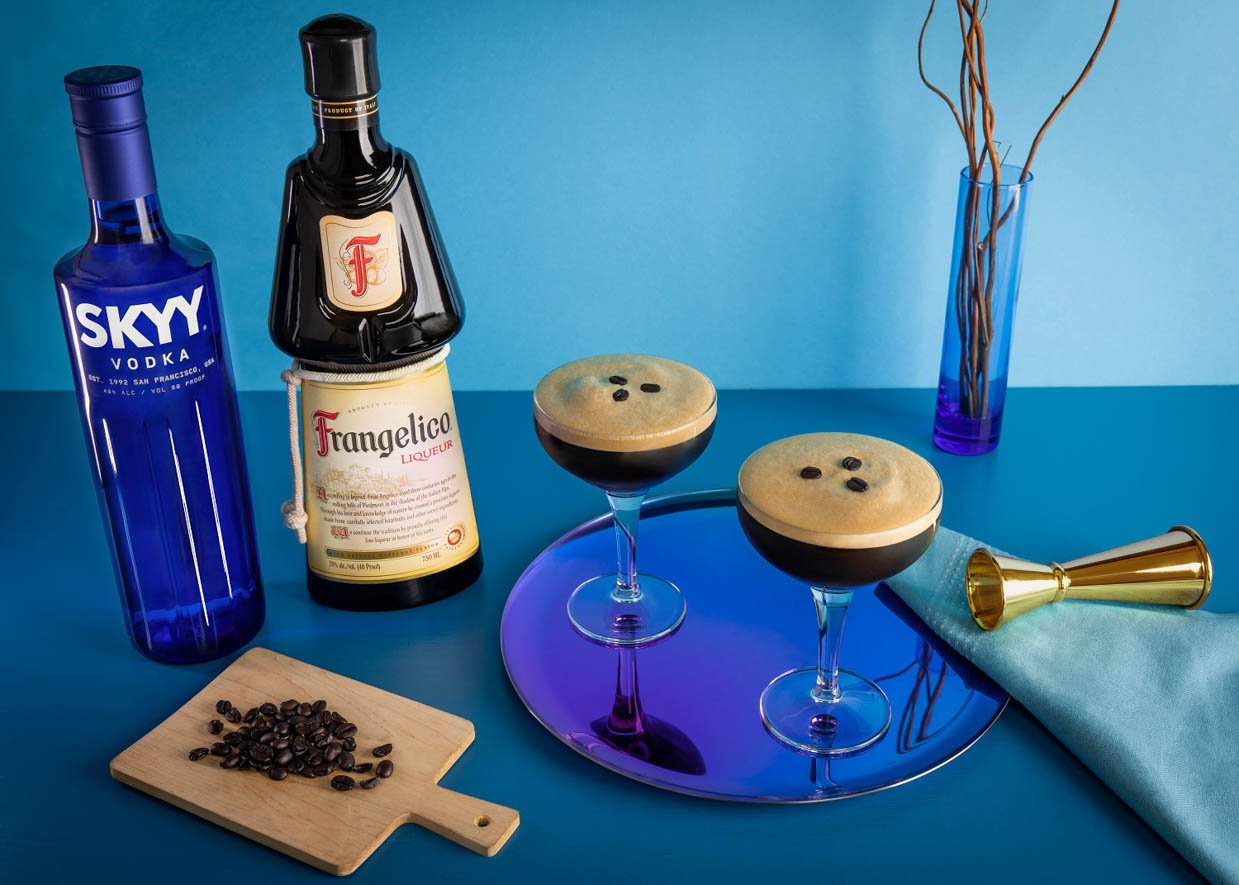 Hazelnut Espresso Martini
½ part Frangelico
1 part Skyy Vodka
1 ½ part Cold Brew or Espresso
¼ part Simple Syrup
Method: Pour over ice, shake, and strain into a coupe or martini glass. Garnish with 3 whole espresso beans (optional).