1800 Tequila's Ghost Margarita
cocktails | drinks | halloween | tequila | October 25, 2022
Words by Vic Arkoff
Candy corn cocktails should not be a thing. Scare away bad spirits this Halloween with a Ghost Margarita made with top-shelf 1800 Tequila and impress 21+ boys and ghouls with smoky flavors and ghostly mixologist magic. It's our kind of treat, whether it's 1800 Blanco, Reposado, Anejo, Coconut, or ultra-premium 1800 Cristalino.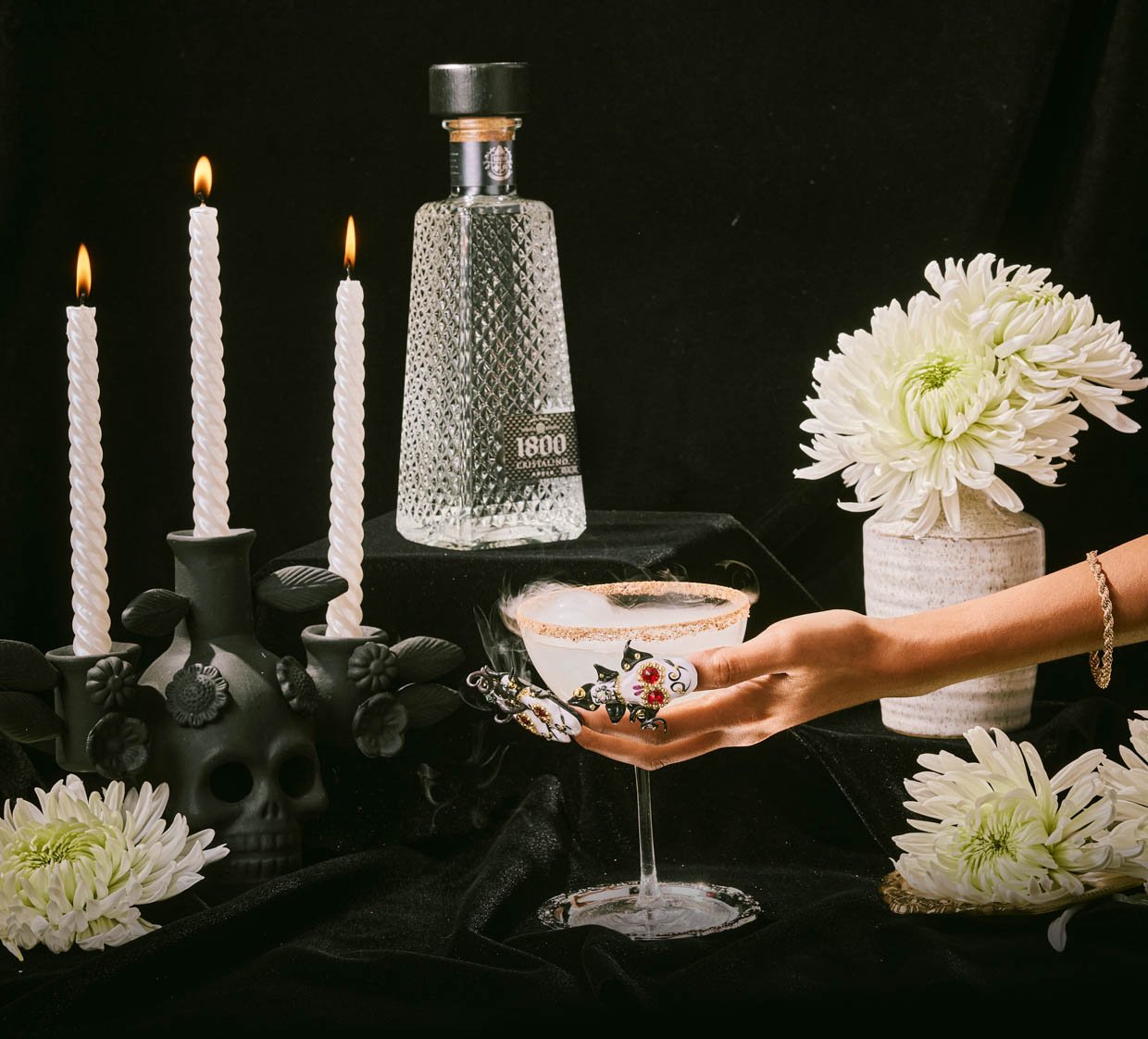 1800 Ghost Margarita
2 oz. 1800 Cristalino
¾ oz. baking spice syrup (cinnamon, nutmeg, allspice)
½ oz. clarified lime juice
Baking spice vapor*

Directions: Combine tequila, baking spice syrup, and clarified lime juice in a cocktail shaker with ice, and shake vigorously. Strain into a coupe glass over fresh ice. Garnish with grated nutmeg and baking spice vapor.

*Baking Spice Vapor Directions: Steep 2 cinnamon sticks, 5 allspice pods, and 2 nutmeg pods in a glass of warm water. Add 2 small pellets of dry ice into the water. Allow the reaction to create a thick vapor, and carefully pour just the vapor over the cocktail.