Crystal Head Aurora Vodka
bottles | cocktails | drinks | skulls | spirits | vodka | December 8, 2022
Words by Vic Arkoff
Instead of going to Iceland to see the Northern Lights only to see nothing, I could've just gazed into the iridescent bottle of Crystal Head Aurora, a metalized skull inspired by the Aurora Borealis. The additive-free vodka inside is distilled 5X and filtered 7X, including three passes through layers of Herkimer diamonds.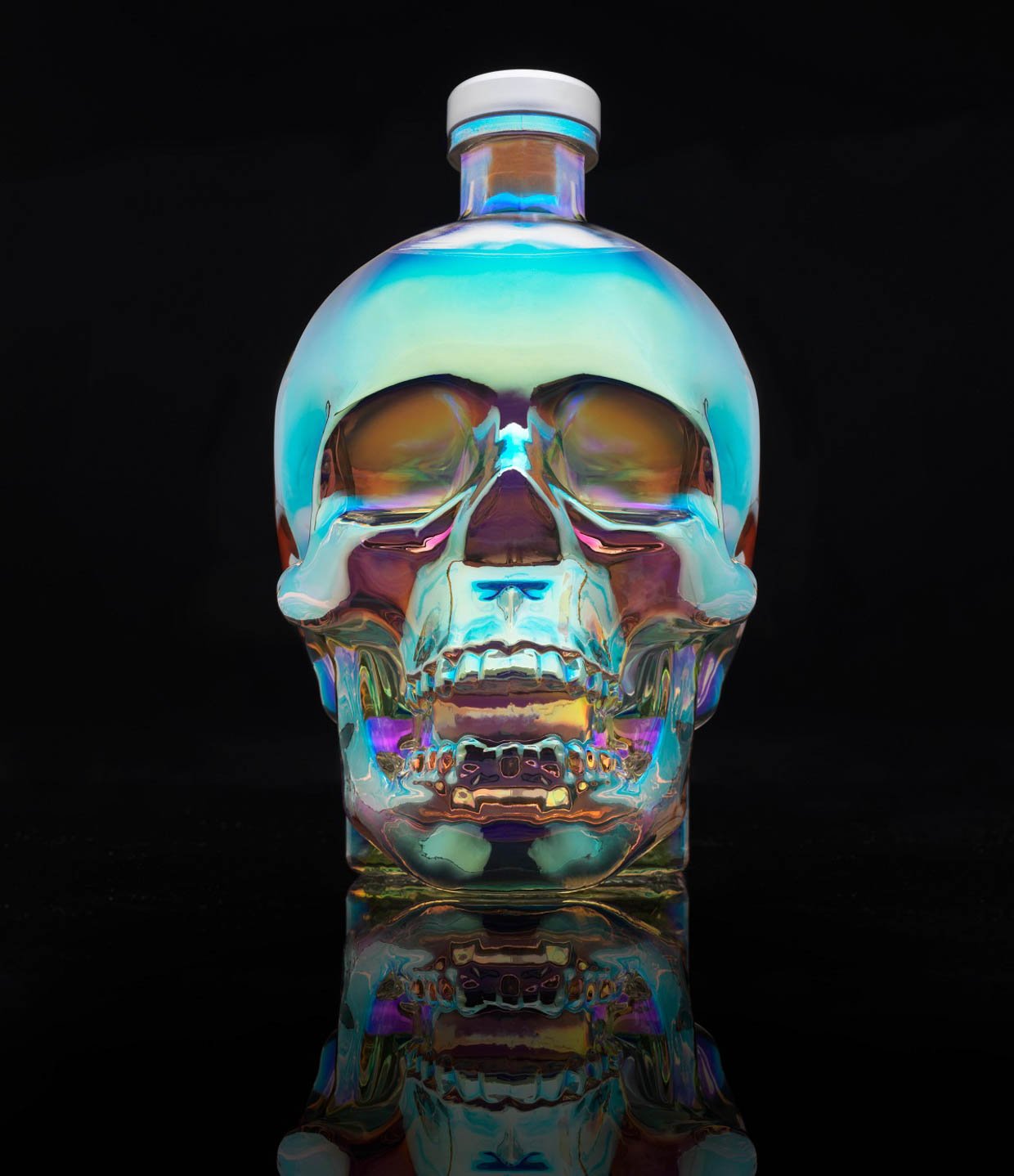 The Awesomer is reader-supported. When you buy through links on our site, we may earn an affiliate commission. As an Amazon Associate I earn from qualifying purchases. Learn more.
Sounds gimmicky, but nope, it's good stuff and the skull-shaped bottle is a keeper. Made from English wheat and Newfoundland water, crystal clear Crystal Head Aurora has floral aromas and a hint of anise. For a yummy seasonal cocktail try a Spiced Appletini made with real apple flavors and spices instead of syrupy green stuff.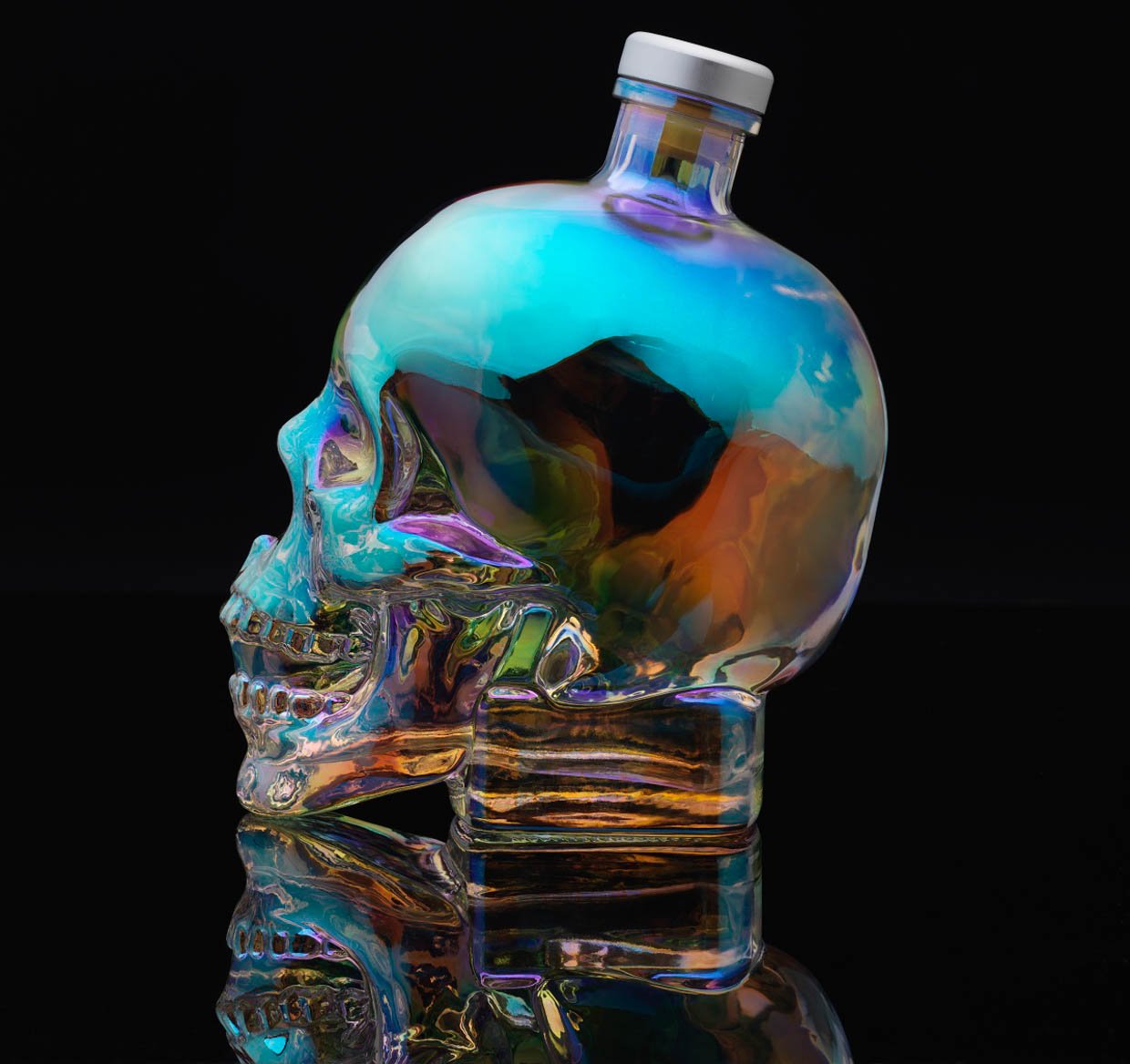 Spiced Appletini
2 oz. Crystal Head Aurora
½ oz. Calvados Boulard
1 ½ oz. Premium Apple Juice
½ oz. Dark Sugar Spiced Syrup (clove, anise, cinnamon)

Method: Add all ingredients and shake vigorously for 10-15 seconds over ice. Strain into a martini glass, and garnish with a paper-thin apple fan, grated cinnamon, and a star anise pod.