Barr Hill Gin
Barr Hill Gin is getting buzz for going beehive-to-bottle with its honey-enhanced spirit. The premium American gin uses 150,000 lb. of raw honey each year, sourced in close proximity to the solar-powered Vermont distillery. They're planting 500,000 sq. ft. of bee habitat, yielding enough honey for 50,000 Bee's Knees cocktails.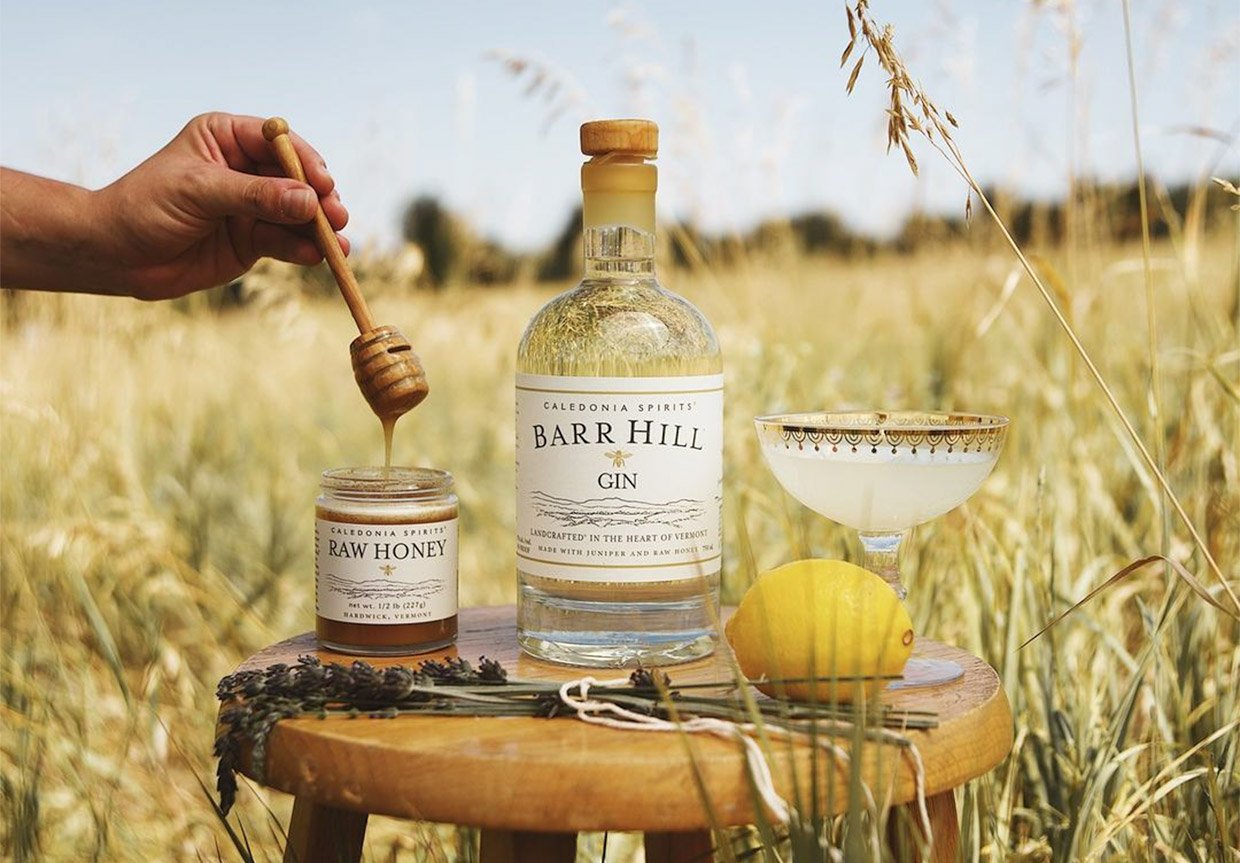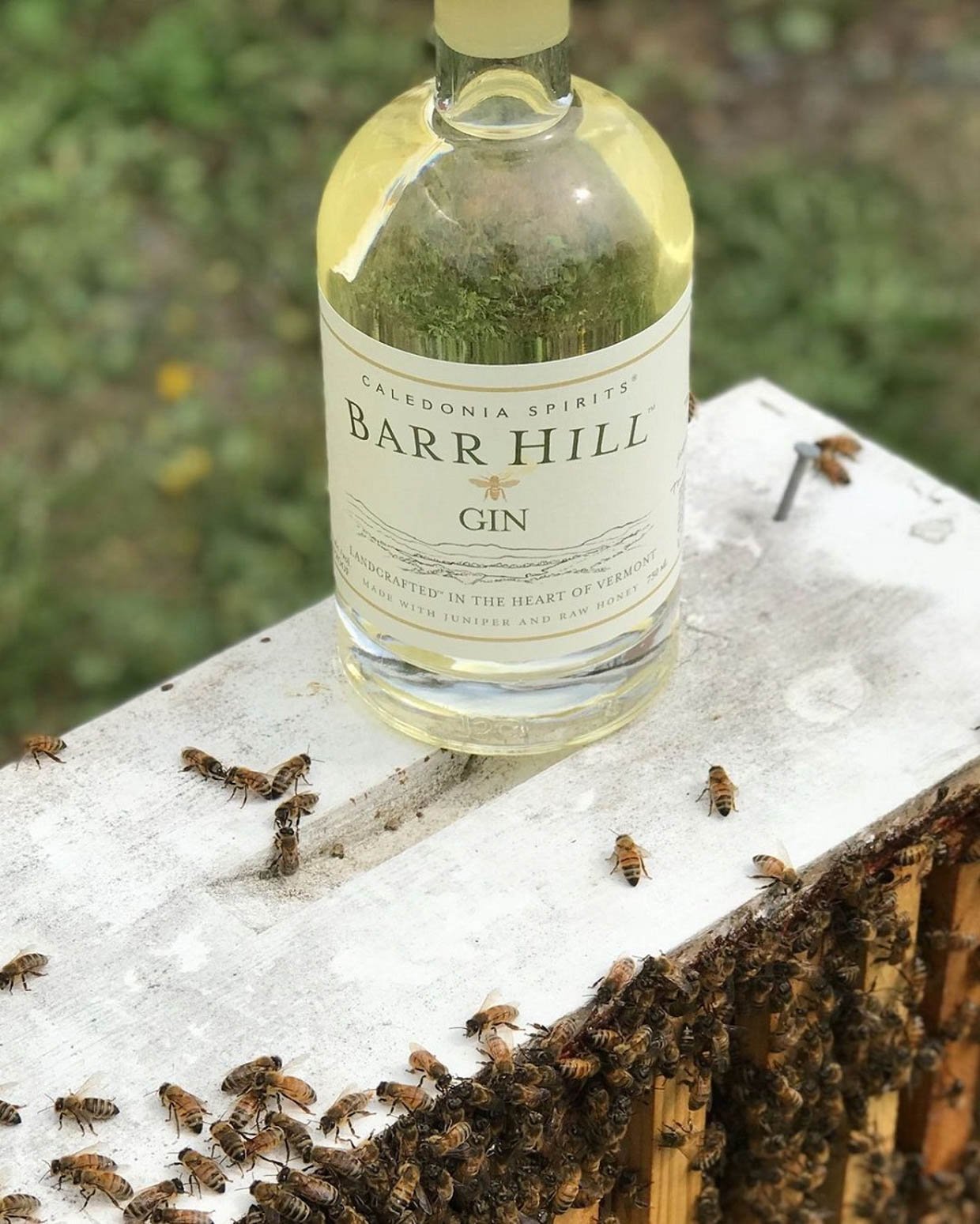 One of the world's most popular gin cocktails is the Bees Knees, a Prohibition Era cocktail made with gin, fresh lemon juice, and honey. It is served shaken and chilled, often with a lemon twist. The name is truth in advertising, as it comes from prohibition-era slang meaning "the best."

Bee's Knees
2 oz. Barr Hill Gin
3/4 oz. honey syrup (2 parts honey, 1 part water)
3/4 oz. fresh lemon juice
Add all ingredients to a shaker. Shake over ice for 15 seconds. Strain and pour into a stemmed coupe. Garnish with a lemon twist.