Bisquit & Dubouché Cognac VSOP
cognac | drinks | spirits | June 16, 2022
Words by Vic Arkoff
Celebrate special moments or simply class up the joint with splurge-worthy Bisquit & Dubouché VSOP Cognac (Very Superior Old Pale), an exceptional pour from France's Cognac region. It's pressed from the most prestigious eaux-de-vie of vines harvested from four main crus: Petite and Grande Champagne, Fin Bois, and Bons Bois.
The Awesomer is reader-supported. When you buy through links on our site, we may earn an affiliate commission. As an Amazon Associate I earn from qualifying purchases. Learn more.
Aged for a minimum of four years, Bisquit & Dubouché VSOP is characterized by a warm amber color and a spicier bouquet than VS. Having won the 2021 Gold Medal as Cognac VSOP of the Year, it's a precious thing for sipping or for special use in premium cocktails.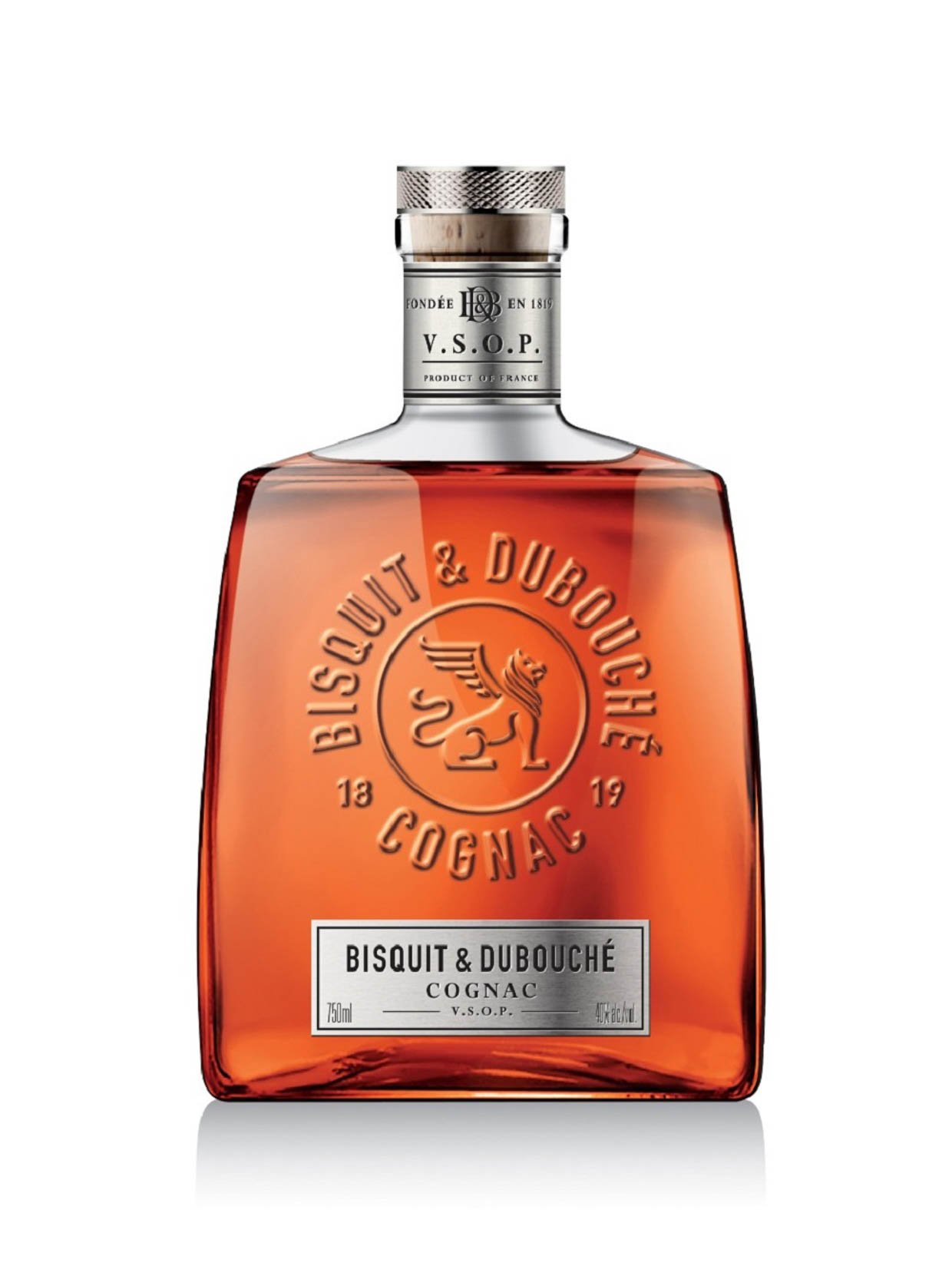 Leave it to David Anderson - lead bartender at the American cocktail institution, Death & Company to put Bisquit & Dubouché VSOP Cognac to clever use in his Watermelon Sour, a summery concoction that uses fresh watermelon and lemon juice to play up the cognac's subtle notes of honeysuckle, citrus, and mango.

Bisquit & Dubouché Watermelon Sour
1.5 oz Bisquit & Dubouché V.S.O.P. Cognac
.5 oz Aperol
1 oz Watermelon Syrup (Granulated White Sugar and Watermelon Juice)
.75 oz Lemon Juice
Method: To make the watermelon syrup, combine equal parts watermelon juice and granulated white sugar in a blender, blending until sugar is fully incorporated. (Can be stored in refrigerator 5-7 days.) Combine all ingredients in a shaker, shake and strain thoroughly. Pour liquid into chilled coupe and serve with a watermelon cube garnish.