Empirical Symphony 6
botanical | drinks | spirits | December 7, 2022
Words by Vic Arkoff
Symphony 6 is an inventive botanical spirit produced with six fragrant leaves that are otherwise rarely used in distillation: mandarin, lemon, coffee, black currant and fig. Made in California by Copenhagen-based Empirical, the uniquely pink elixir is a bright, floral, citrusy and earthy addition to the sustainable bar arsenal.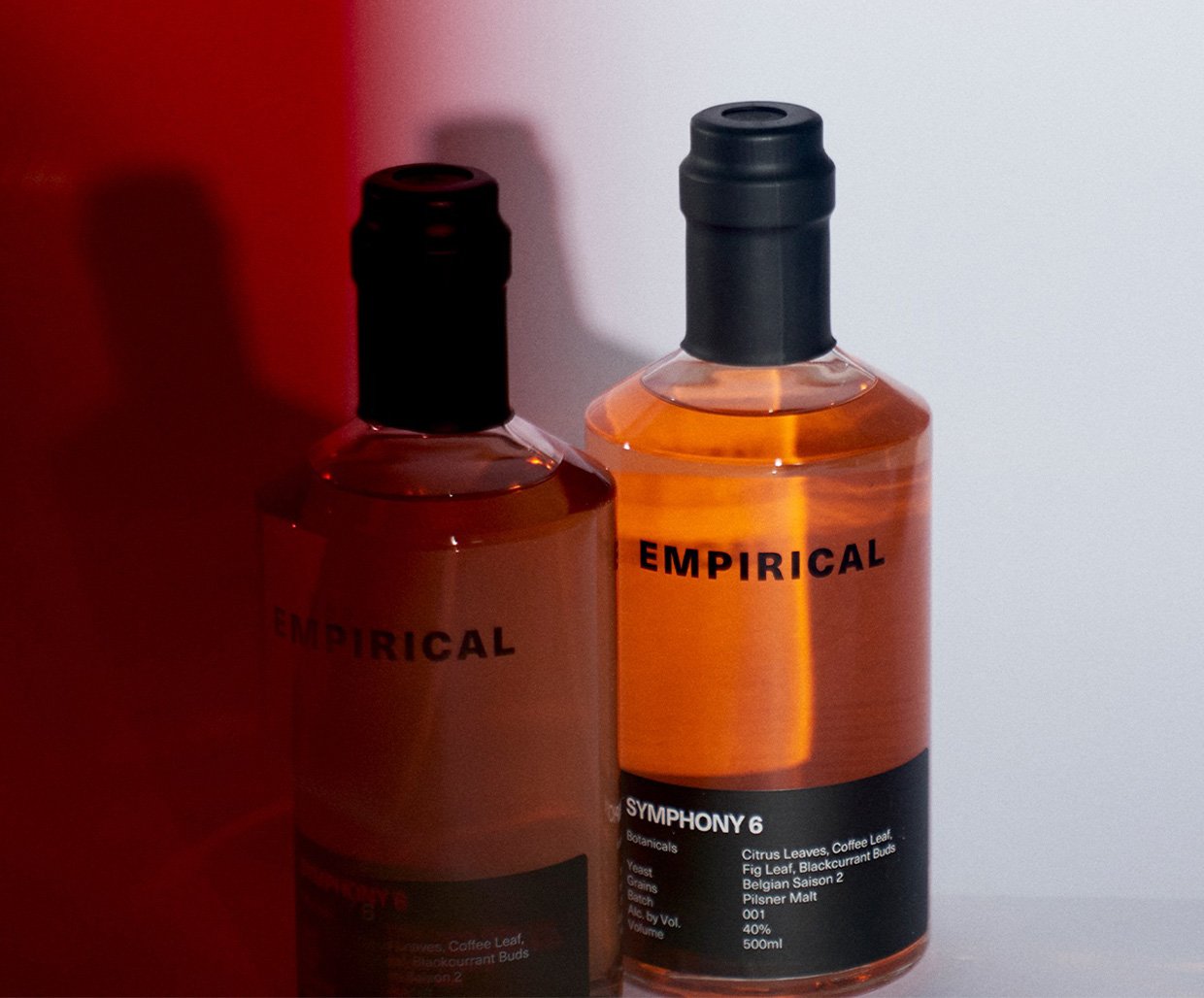 Co-created by Noma alums Lars Williams and Mark Emil Hermansen, Empirical Symphony 6 gives new life to classics like the Martini, Gimlet and French 75, as well as complex cocktails like Beaucoup Bucks, requiring exotic ingredients such as Toki Japanese whisky and umami-rich koji syrup.
Beaucoup Bucks
1.5 oz. Empirical Symphony 6
.5 oz. Toki
.17 oz. Golden Koji Syrup
.25 oz. Bitters
.75 oz. Fever Tree Club Soda

Method: Fill a cocktail shaker with ice. Add ingredients and shake. Strain into a coup glass.