A Drinkable Salute to the Choco Taco (RIP)
cocktails | desserts | drinks | ice cream | peanuts | tequila | August 11, 2022
Words by Vic Arkoff
For those of us mourning the loss of the Choco Taco, the Choco Tacotini cocktail will aid the healing process. Cody Goldstein of Brooklyn-based hospitality group Muddling Memories has created a dreamy, sweet 'n' salty dessert cocktail featuring Tequila Cazadores, amaro, cold brew, cream, peanuts, and fudge-shell chocolate.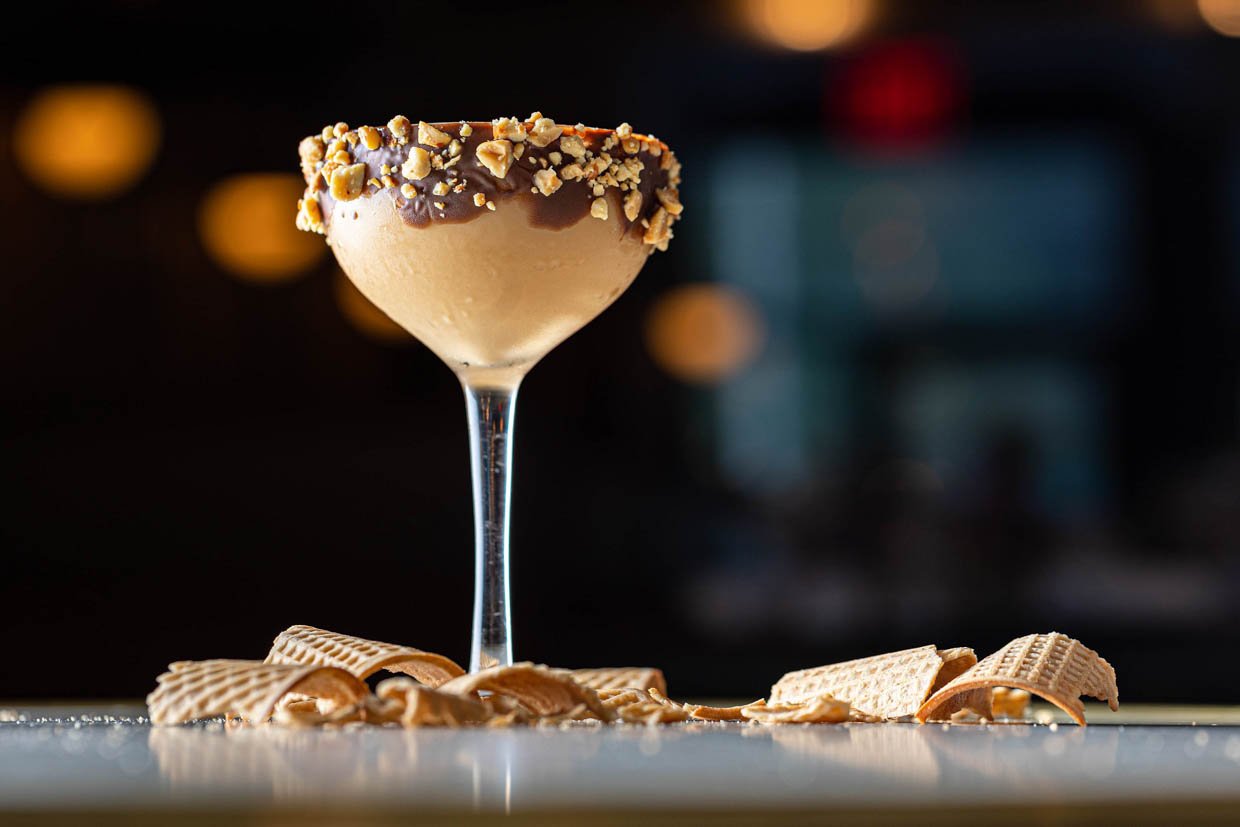 Made with 100% blue weber agave tequila, amaro, cold brew and a dessert-y glass rim garnish, this cocktail won't have you missing a certain ice cream favorite – the last of which are now selling on eBay for three-figures. The cocktail version is being served for a limited time at Amy Fontaine's, the NYC restaurant known for its boozy bottomless brunch. If that's too far for you to stumble home, here's the recipe to shake up wherever you like.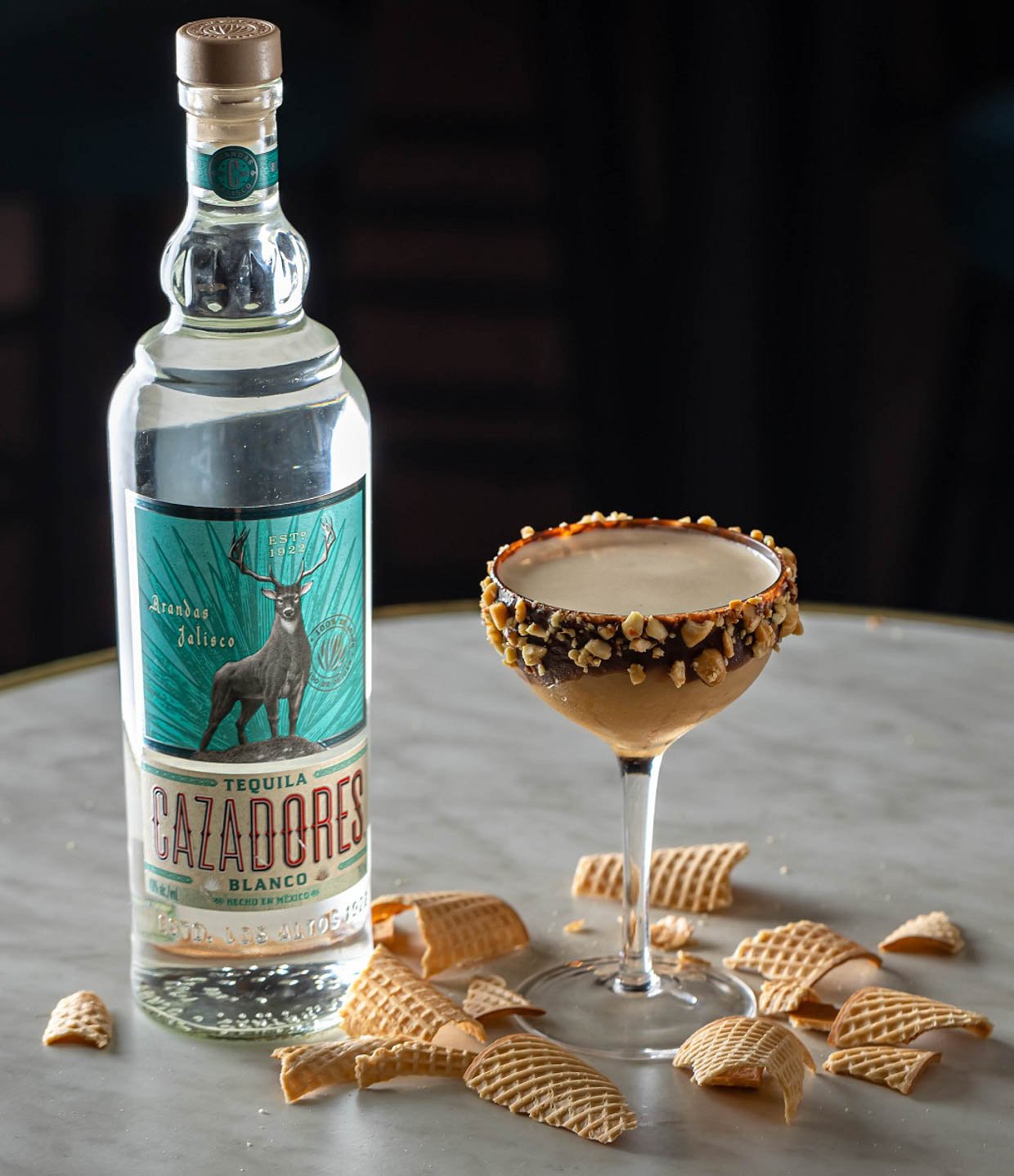 Choco Tacotini
1 ½ ounces Tequila Cazadores Blanco
2 ounces Chicory Cold Brew
½ ounce Heavy Cream (or Coconut Cream for a non-dairy option)
½ ounce Averna Amaro
½ ounce Waffle Cone Syrup (vanilla, cinnamon, almond)
Sea Salt
Garnish: Chocolate Fudge Shell Rim and Dry Roasted Peanuts

METHOD: Add Tequila Cazadores, chicory cold brew, heavy cream, Averna, waffle cone syrup, and sea salt into a shaker. Shake for 10 seconds then add 3 ice cubes and shake for another five seconds. Strain into a coupe glass that has been rimmed with fudge-shell chocolate and rolled in dry roasted peanuts.