Patron x Japanese Breakfast Cocktail Courier Kit
cocktails | drinks | gifts | tequila
Created in concert with musician Michelle Zauner (AKA Japanese Breakfast), this Cocktail Courier Kit packs everything needed for a Persimmon Paloma party for eight: a 375 ml bottle of Patron Reposado, Cocktail Courier Persimmon Syrup, club soda, and fresh limes, plus themed chopsticks, coasters, and a bar towel.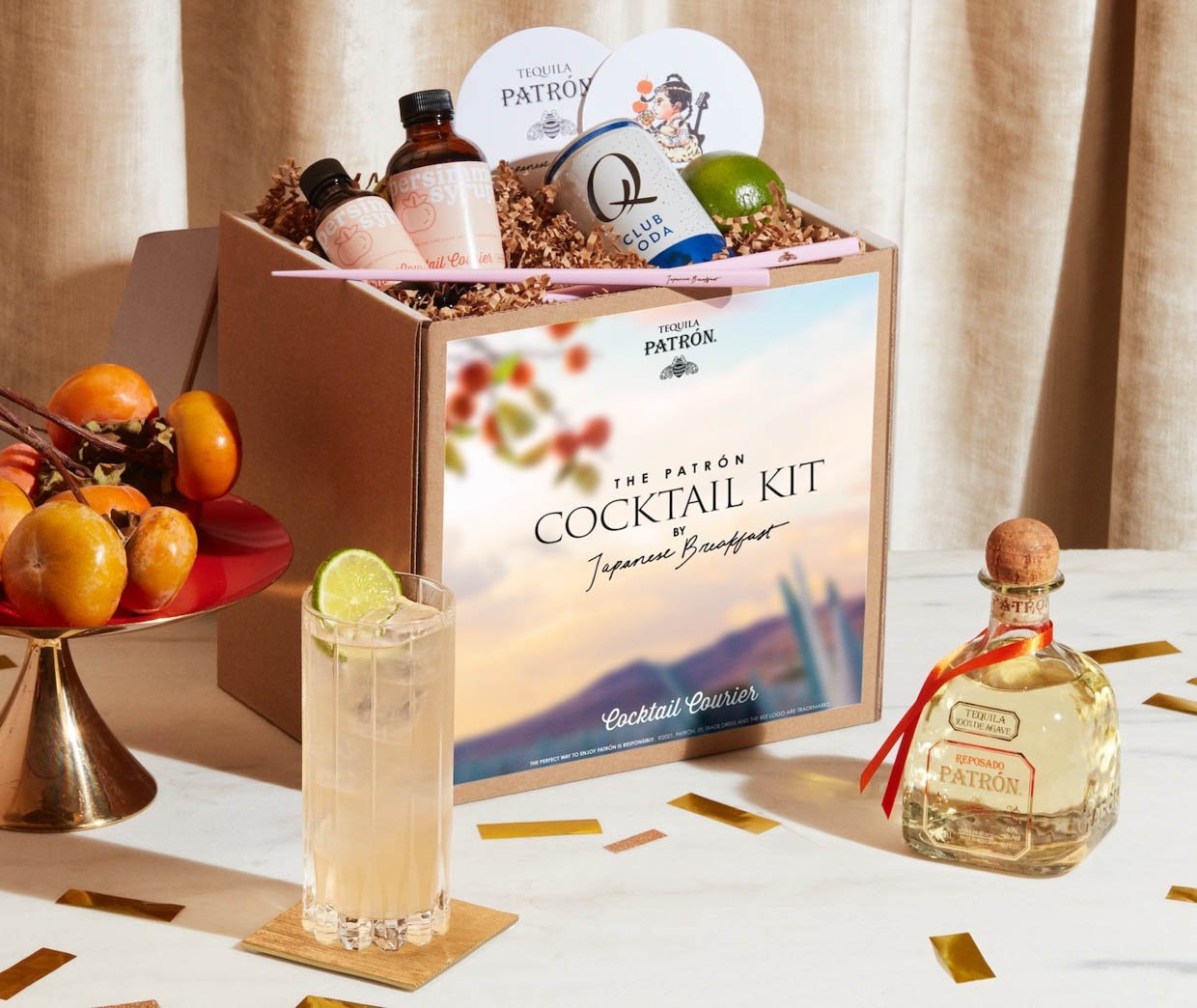 When you buy through links on our site, we may earn an affiliate commission. As an Amazon Associate I earn from qualifying purchases.
The Persimmon Paloma is a fresh take on the classic Mexican cocktail, drawing delicious inspiration from the persimmon, a symbol of longevity and good luck in Asia. The fruit's rich and tangy essence makes the tequila cocktail sparkle with a bright and refreshing taste.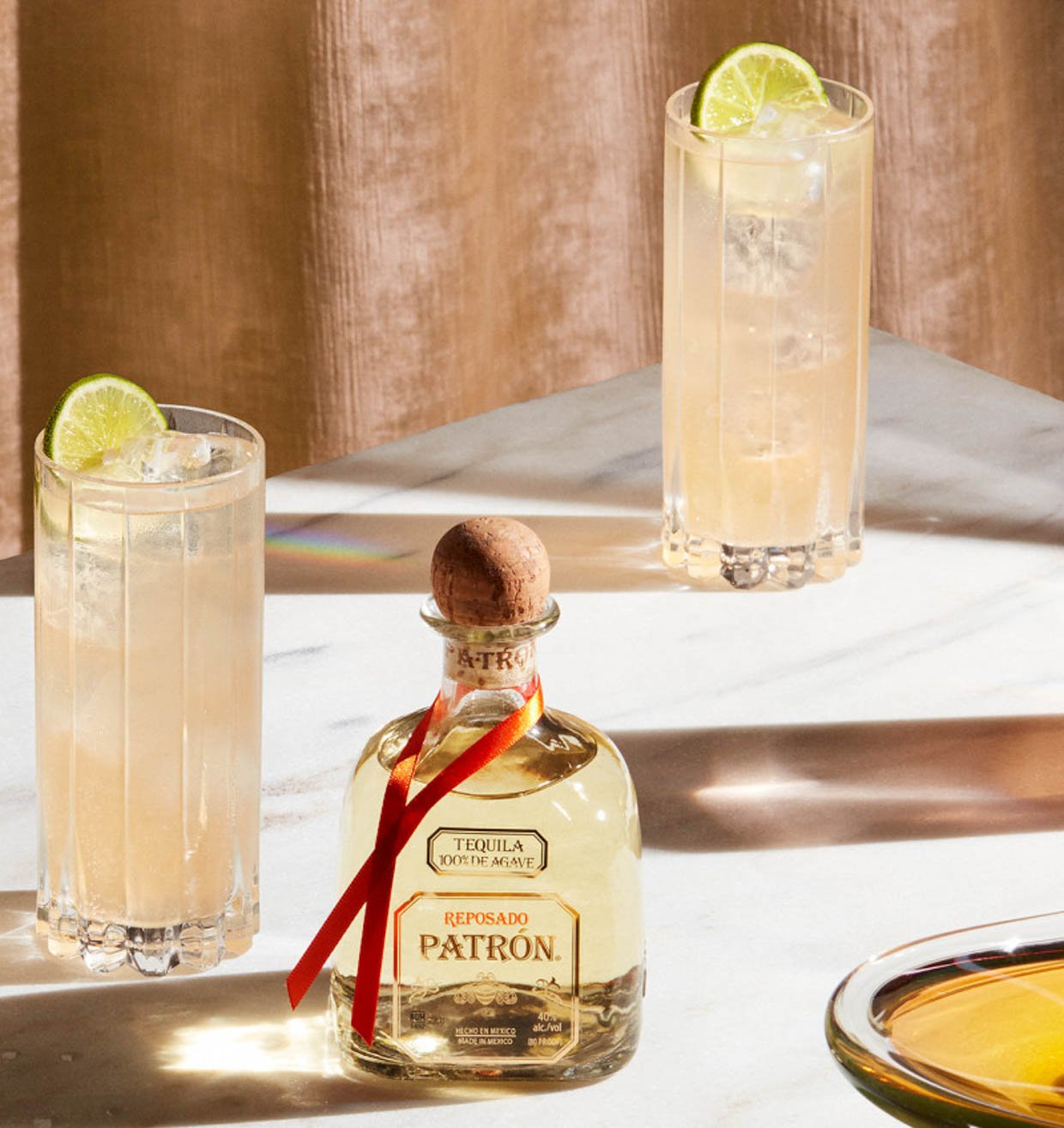 Persimmon Paloma
1.5 oz Patron Reposado
.75 oz Persimmon syrup
.75 oz Fresh lime juice
4 oz Sparkling water
Lime wheel, for garnish
Method: Add ingredients to a cocktail shaker filled with ice. Shake to chill. Strain onto fresh ice in a highball or Collins glass. Top with sparkling water and stir to combine. Garnish with a lime wheel.