Toyota Bluegrass Tour
bourbon | cars | driving | food | kentucky | toyota | travel | June 14, 2019
On our recent trip to Kentucky, we enjoyed a mix of horses, horsepower, baseball, and bourbon. We also visited Toyota's largest factory in the world. Georgetown's TMMK plant makes about 2,000 cars a day, and serves as a living monument to our global economy, where Japanese and American ingenuity and skill come together.
Before we headed out from Louisville towards the Toyota plant, we toured another Kentucky institution, the Louisville Slugger museum and factory. This downtown destination is open to the public and includes a huge collection of baseball memorabilia, batting cages, and offers behind-the-scenes factory tours.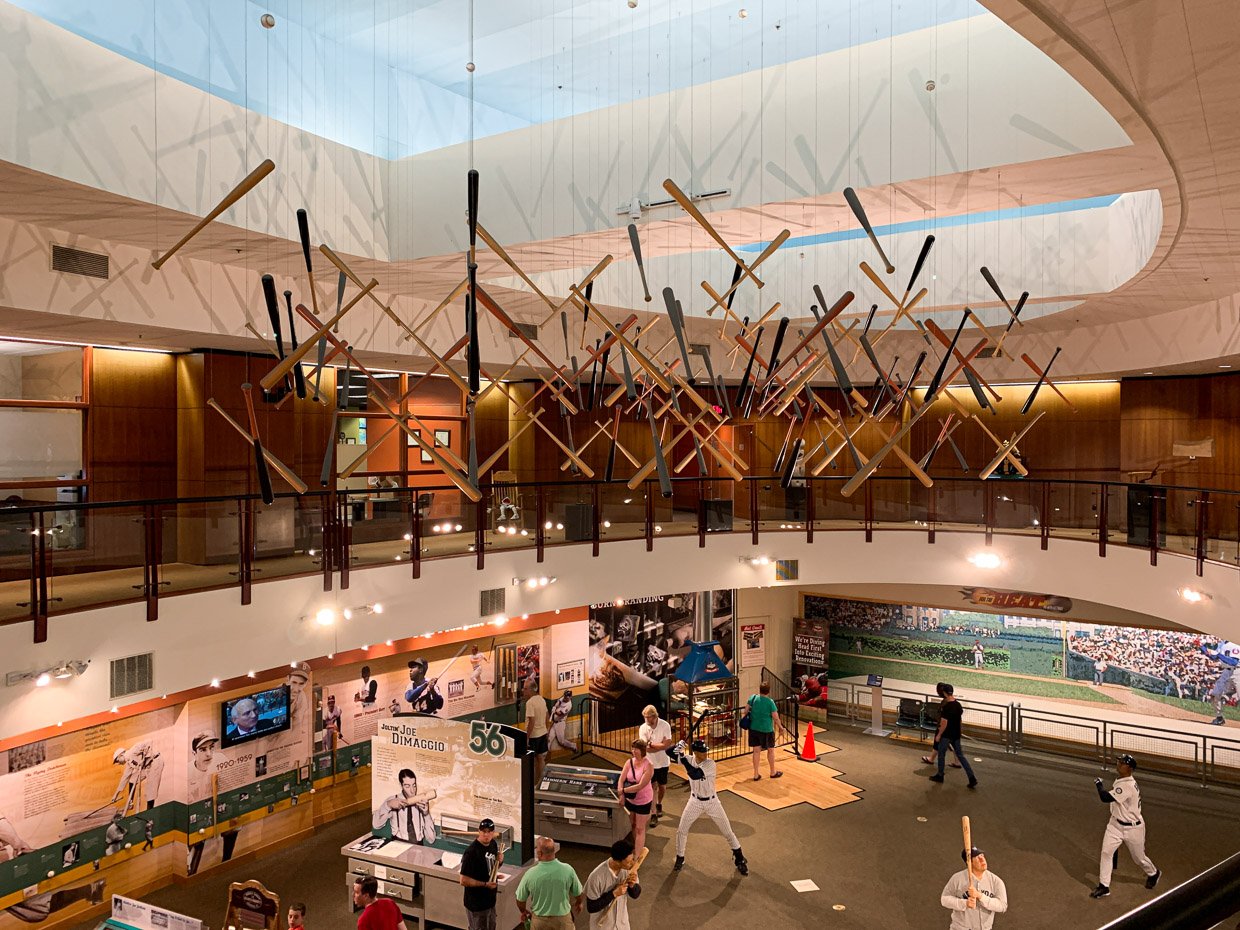 The Hillerich & Bradsby Co. makes about 2 million Louisville Slugger baseball bats each year. Maple, birch, and ash trees are harvested and milled down into cylindrical billets, then lathed into the familar baseball bat shape, sanded, and finished. The factory makes bats for everyone from little-leaguers to the exacting specifications of MLB pro players.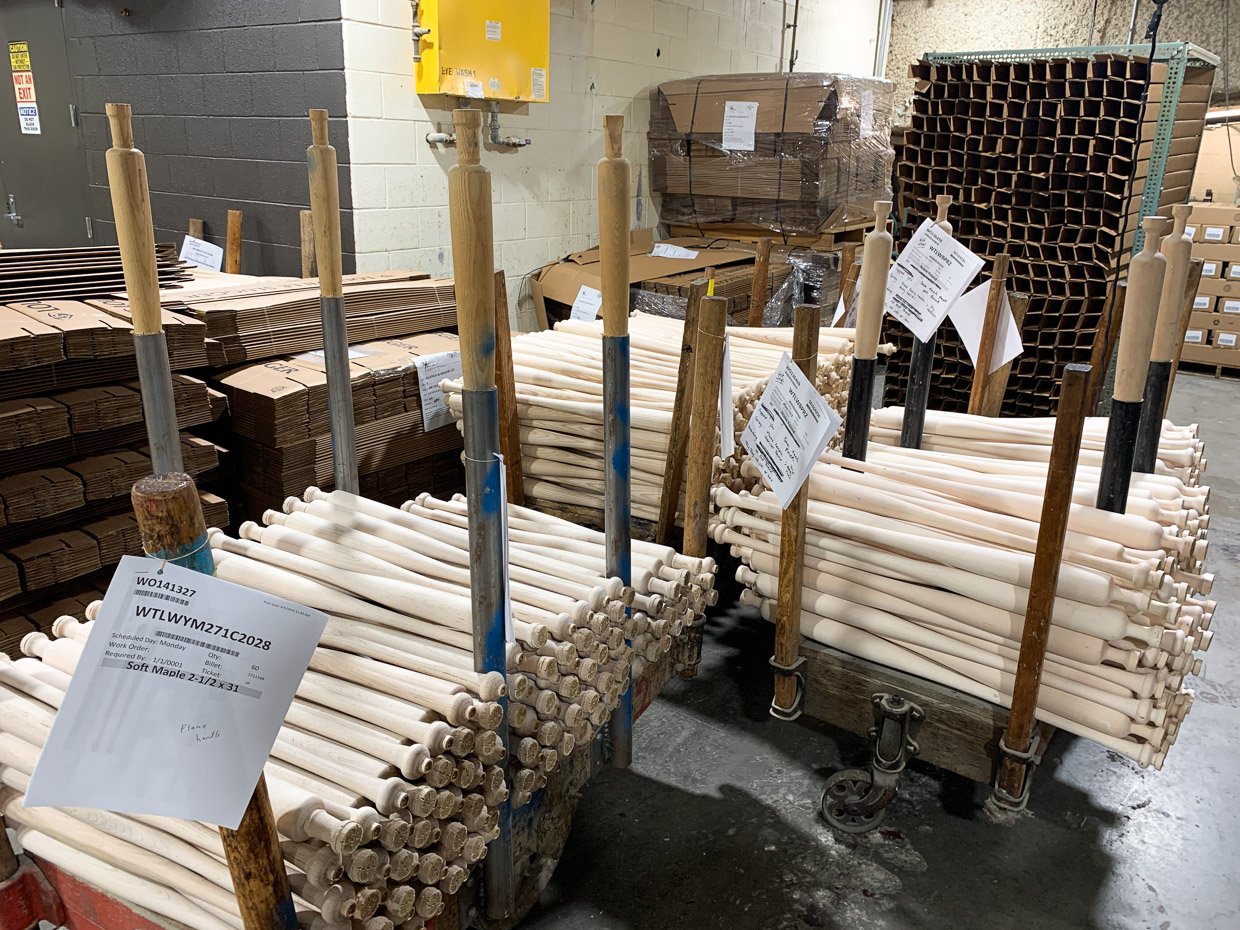 These days, pro player bats are precision milled from digital templates using CNC lathes. But they used to be made using wooden templates. We were lucky enough to go inside the Louisville Slugger bat vault, which houses thousands of templates for bats made for everyone from Babe Ruth to Ted Williams. We even were allowed to hold a few of these baseball treasures with our gloved hands.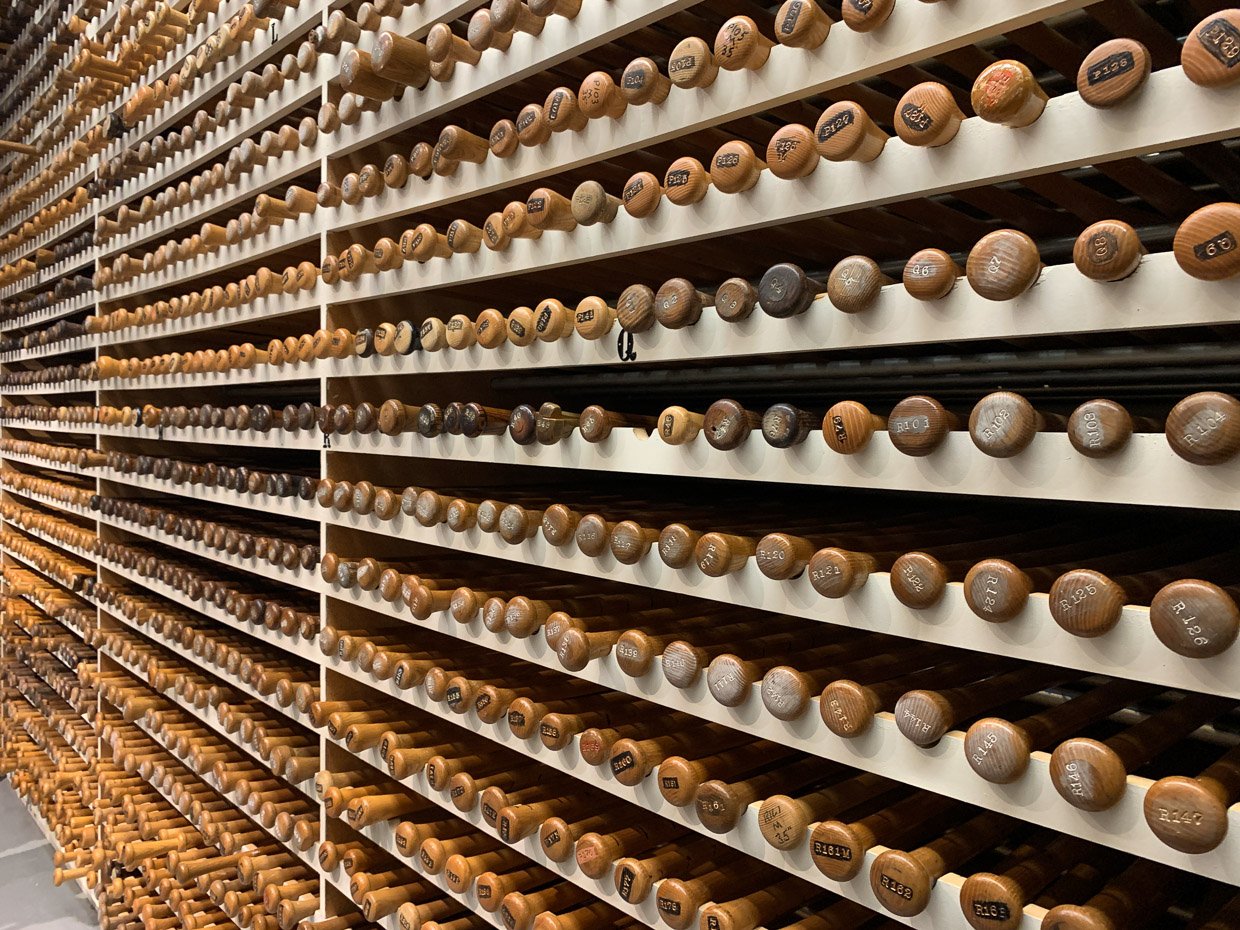 Our home base for the week was The Brown Hotel - an historic Louisville icon, with classic southern charm, and a great location in the heart of the city. It was from here that we'd set off on the road in our choice of shiny new Toyota Camrys and Avalons. We picked a zippy 301 horsepower red Camry XSE for the first day's drive, but spent the next day inside the supremely luxurious and quiet cabin of an Avalon hybrid.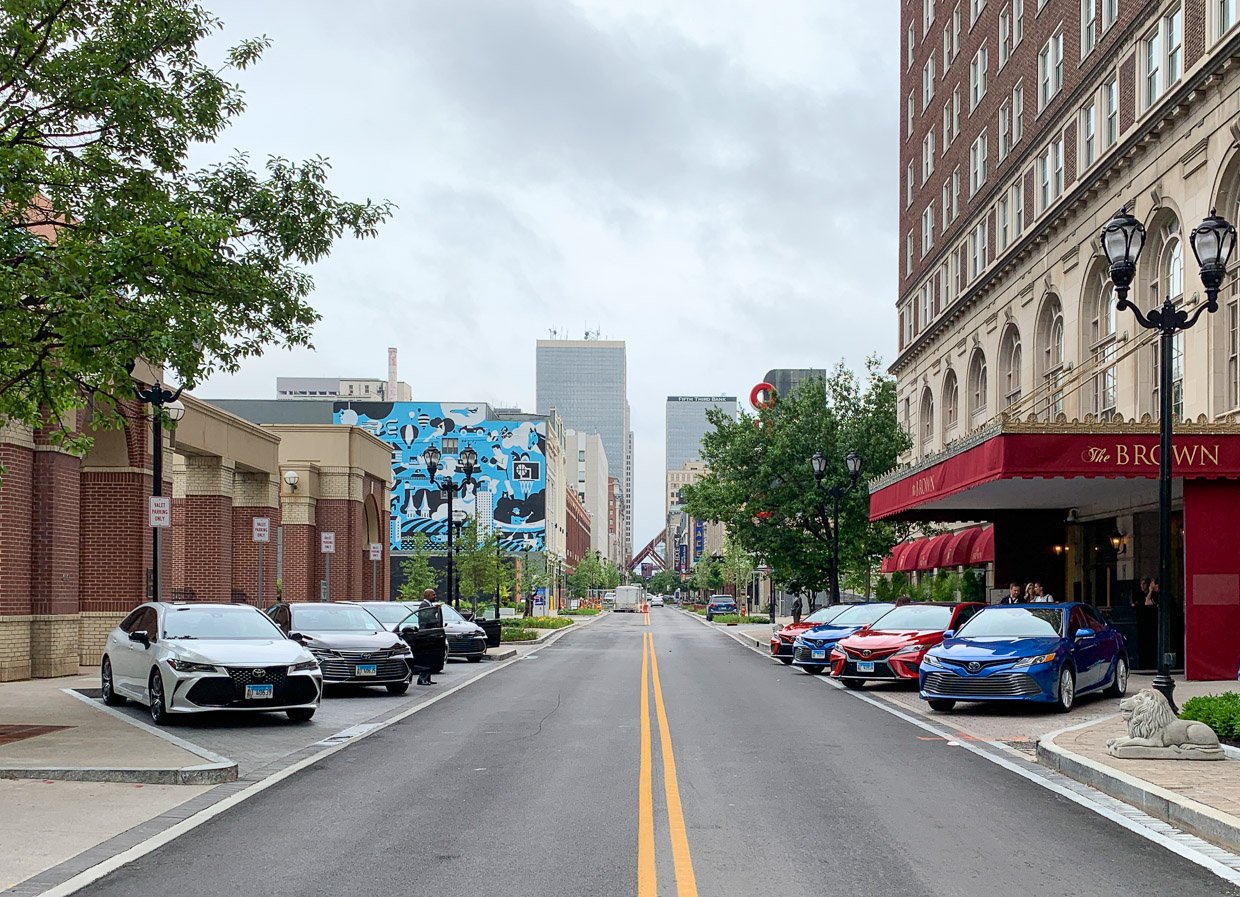 We arrived about 90 minutes later a Toyota Motor Manufacturing Kentucky (TMMK), which is situated in Georgetown, Kentucky. The 9 million square foot facility is the most sprawling factory we've ever seen, sitting on 1,300 acres, and employing about 8,000 individuals who work together to create some of Toyota's most popular mid-size vehicles.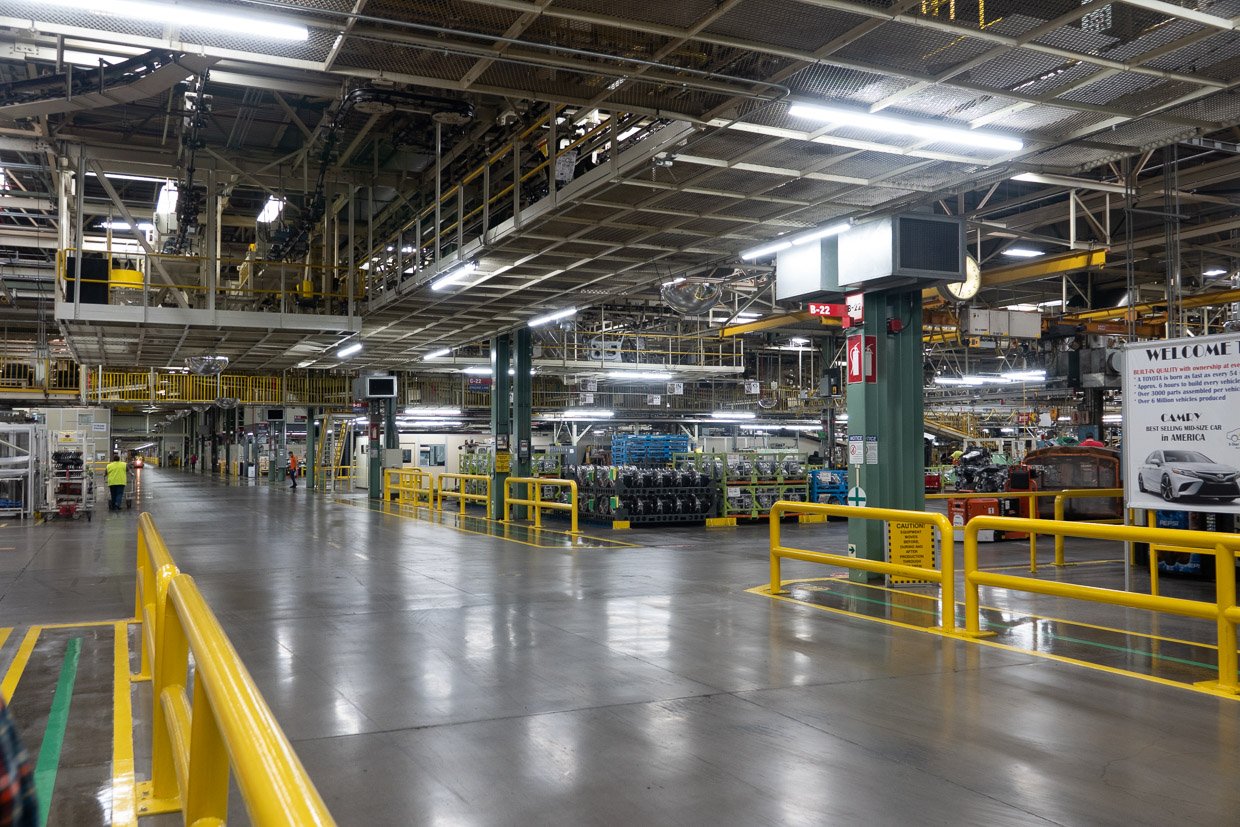 Under the guidance of TMMK President Susan Elkington, the facility is capable of producing roughly 550,000 vehicles a year, and also can make up to 600,000 4-cylinder and V6 engines on site - ready to be bolted into the cars being made right there in the same factory. First opened in 1986, TMMK is the U.S. home to the Toyota Camry and Avalon, creating cars from rolled sheets of steel, stamping hundreds of unique parts on-site. Operations include stamping, die manufacturing, welding, painting, vehicle assembly, engine/axle machining and assembly, and is one of the few plants to have its own on-site plastics manufacturing.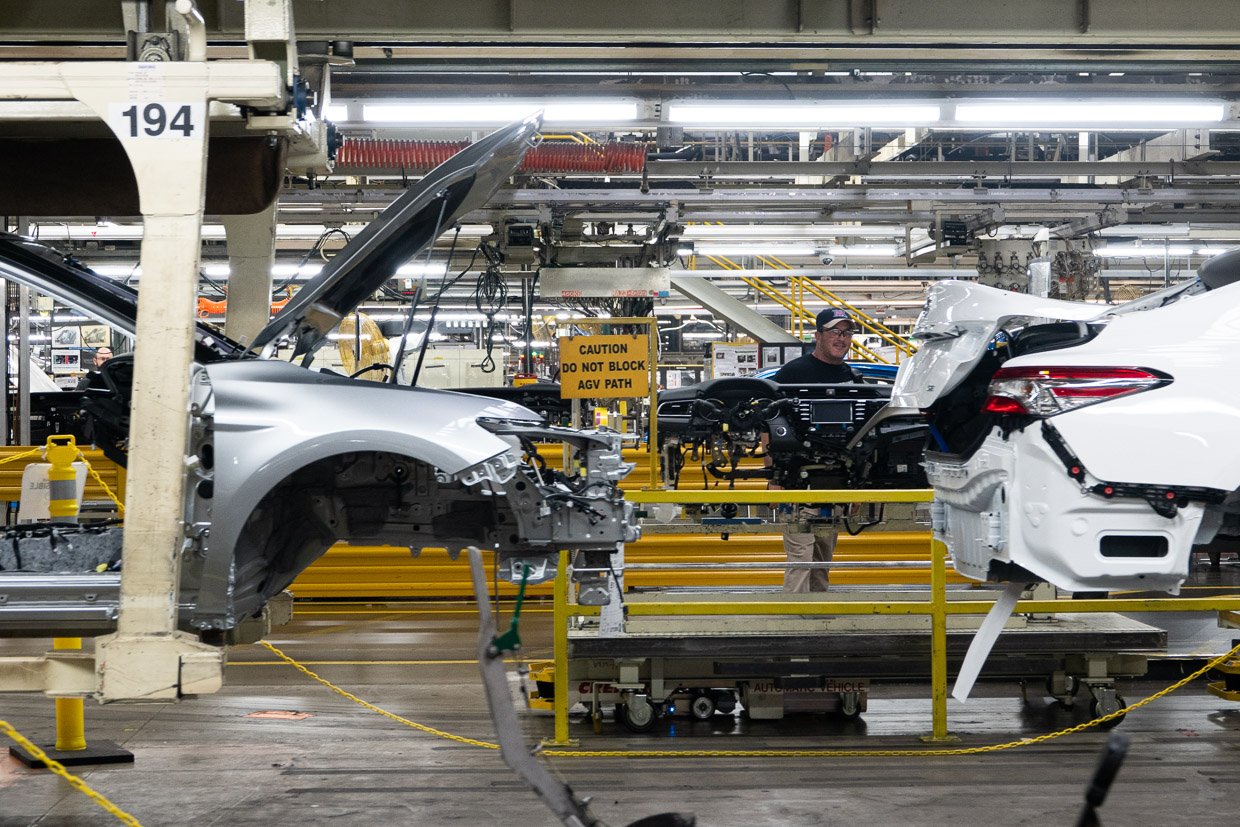 Thanks to the shared platform elements of Toyota's Next Generation Architecture (TNGA), the factory is able to make a variety of vehicles under the same roof. Currently, TMMK makes the Camry, Camry Hybrid, Avalon, Avalon Hybrid, Lexus ES 350 and 300h, and will start making RAV 4 Hybrids in early 2020. The new 2020 Avalon TRD looks especially slick with its lowered frame, black trim and ground effects.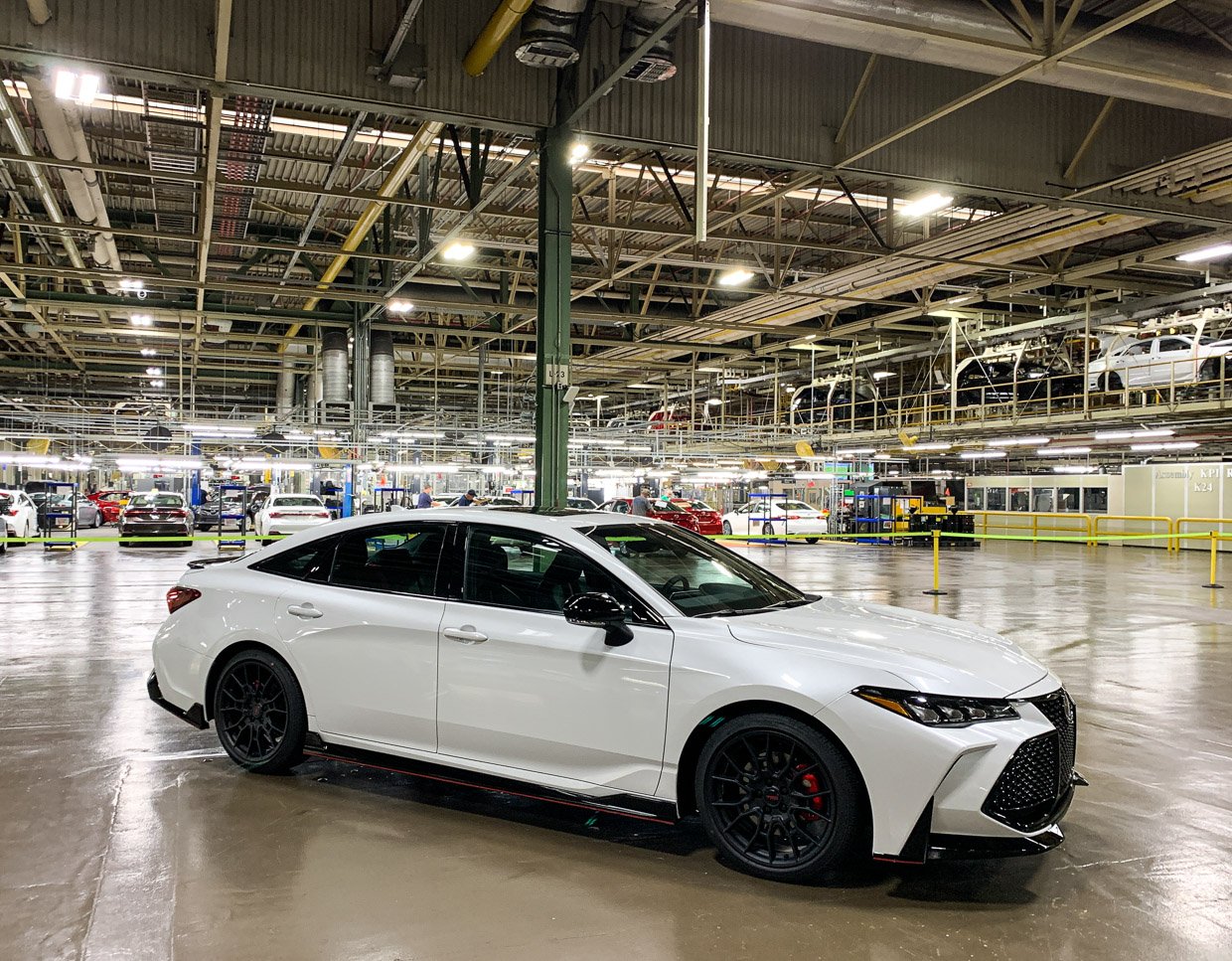 The factory seamlessly blends the use of robotics for difficult and dangerous tasks like welding, with skilled people on the line assembling individual components inside and outside of each car. Toyota Manufacturing subscribes to the Japanese practice of "Kaizen," which encourages continuous improvement by each and every person. Upgrades to productivity, safety, and quality, are surfaced from the people building cars to their team leaders, and improvements are frequently implemented on the production line.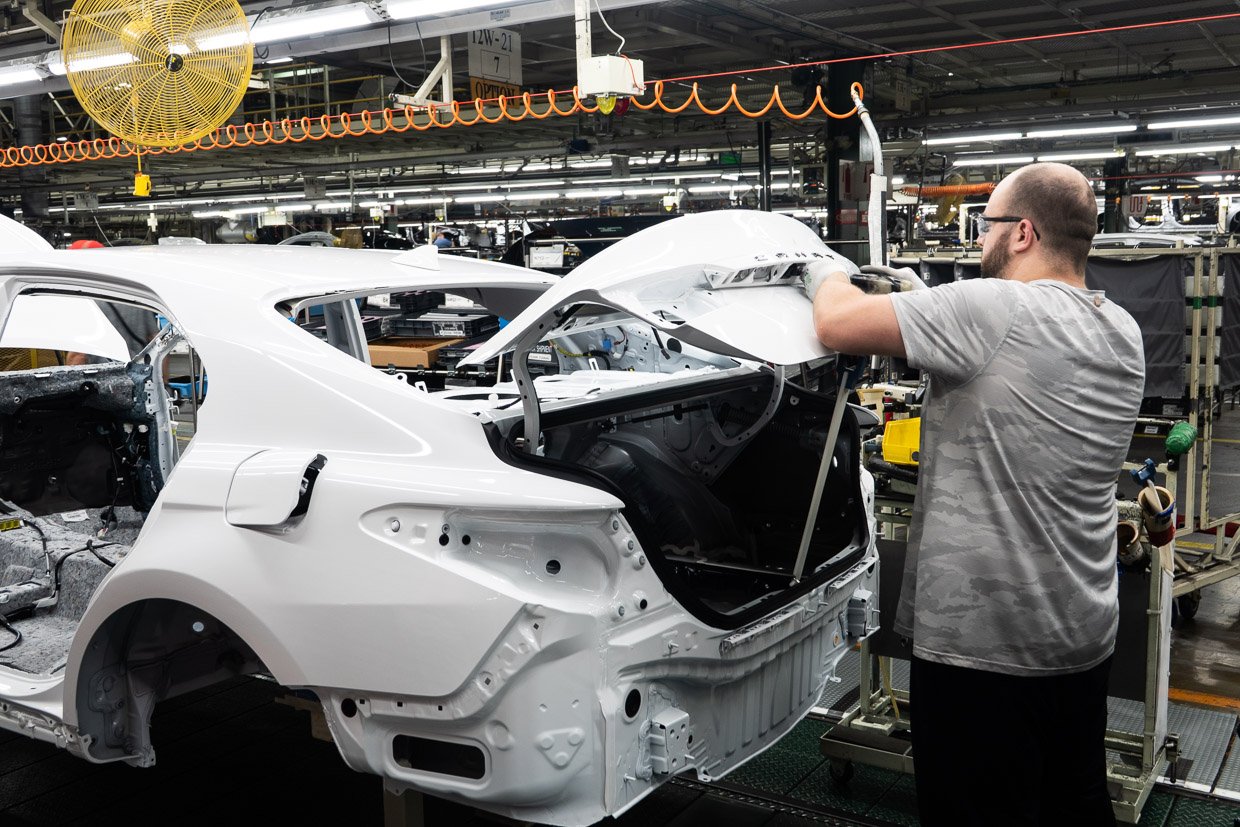 In the spirit of this continuous improvement, Toyota relies heavily on their production engineering team. These guys are the unsung heroes of the car business. They're the incredibly sharp minds who take prototype car designs and figure out how to actually produce them in volume, while keeping workers safe, hitting production and cost goals, and creating quality vehicles. Toyota spent more than $80 million on its cutting-edge Production Engineering and Manufacturing Center, which opened in 2017, and serves as an on-site home to these critical team members.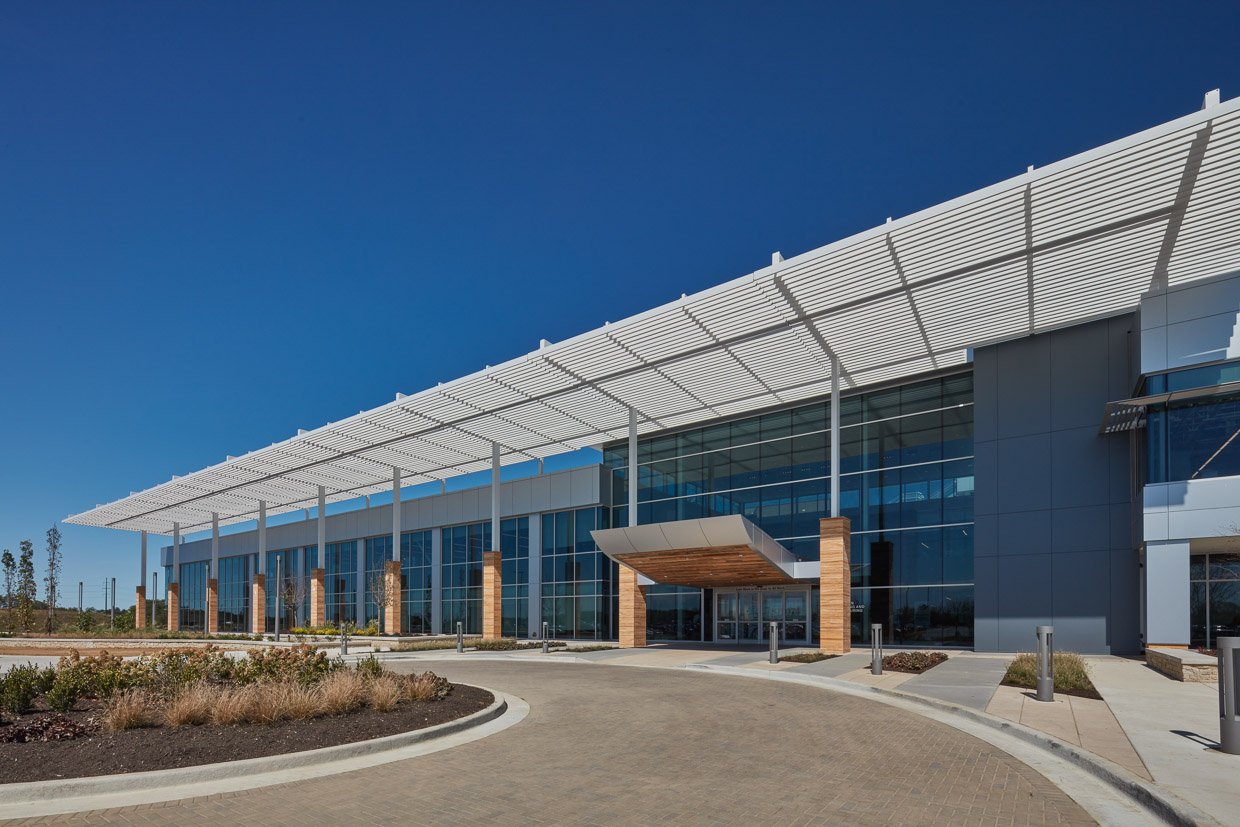 One of the more drool-worthy areas at PEMC is the TILT Lab - a maker space of sorts for Toyota's production engineers to test new ideas. The facility is packed with modern tech that helps reinforce creativity and forward thinking, and includes machines for rapid prototyping like laser and waterjet cutters, 3D printers, CNC milling machines, and also serves as a testing ground for new "co-robotics" systems which can work more closely than ever with humans.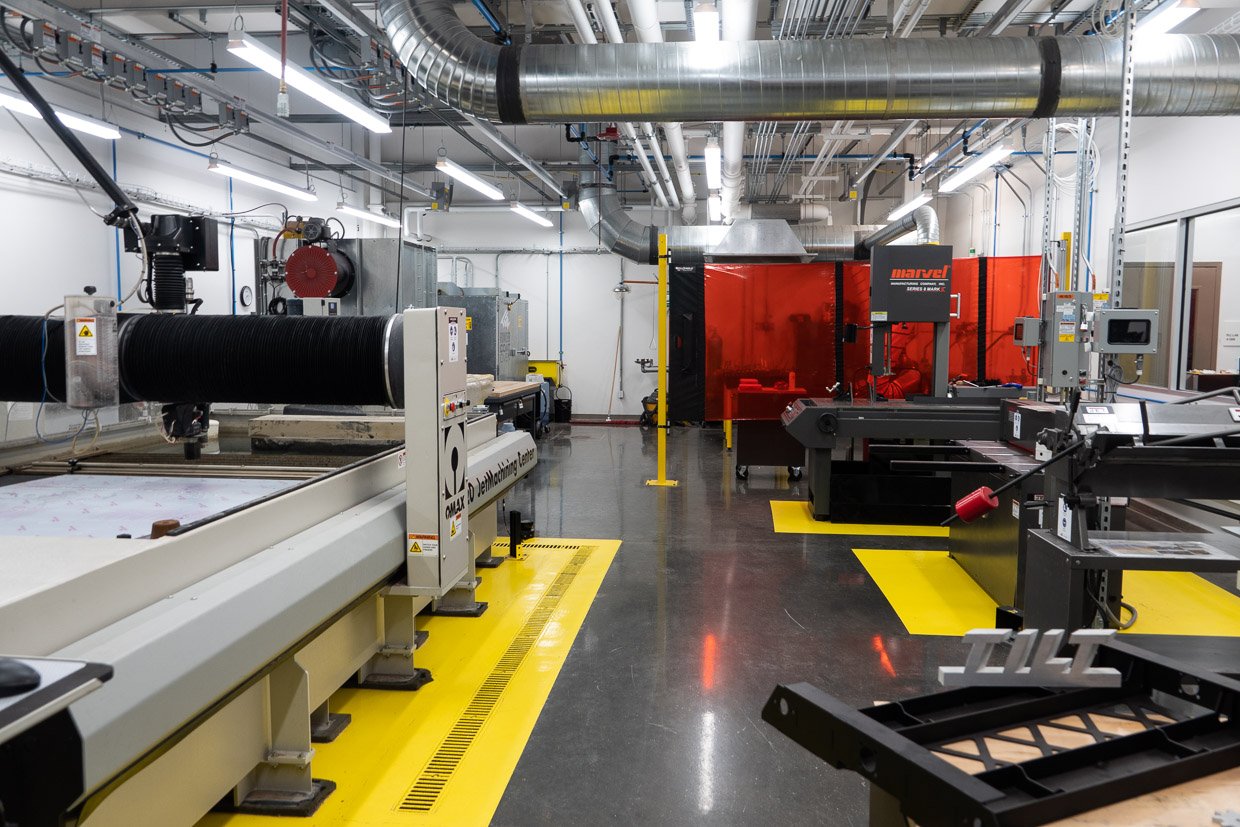 Virtual reality and augmented reality are also key components of testing new concepts for production, providing users with the ability to explore everything from the interior of a vehicle down to its engine and drivetrain, to being able to simulate the ergonomics of a new piece of equipment on the factory floor before spending millions to put it there. AR tech is also becoming an invaluable training tool, allowing students to practice and refine their production skills like welding and painting in a safe classroom environment.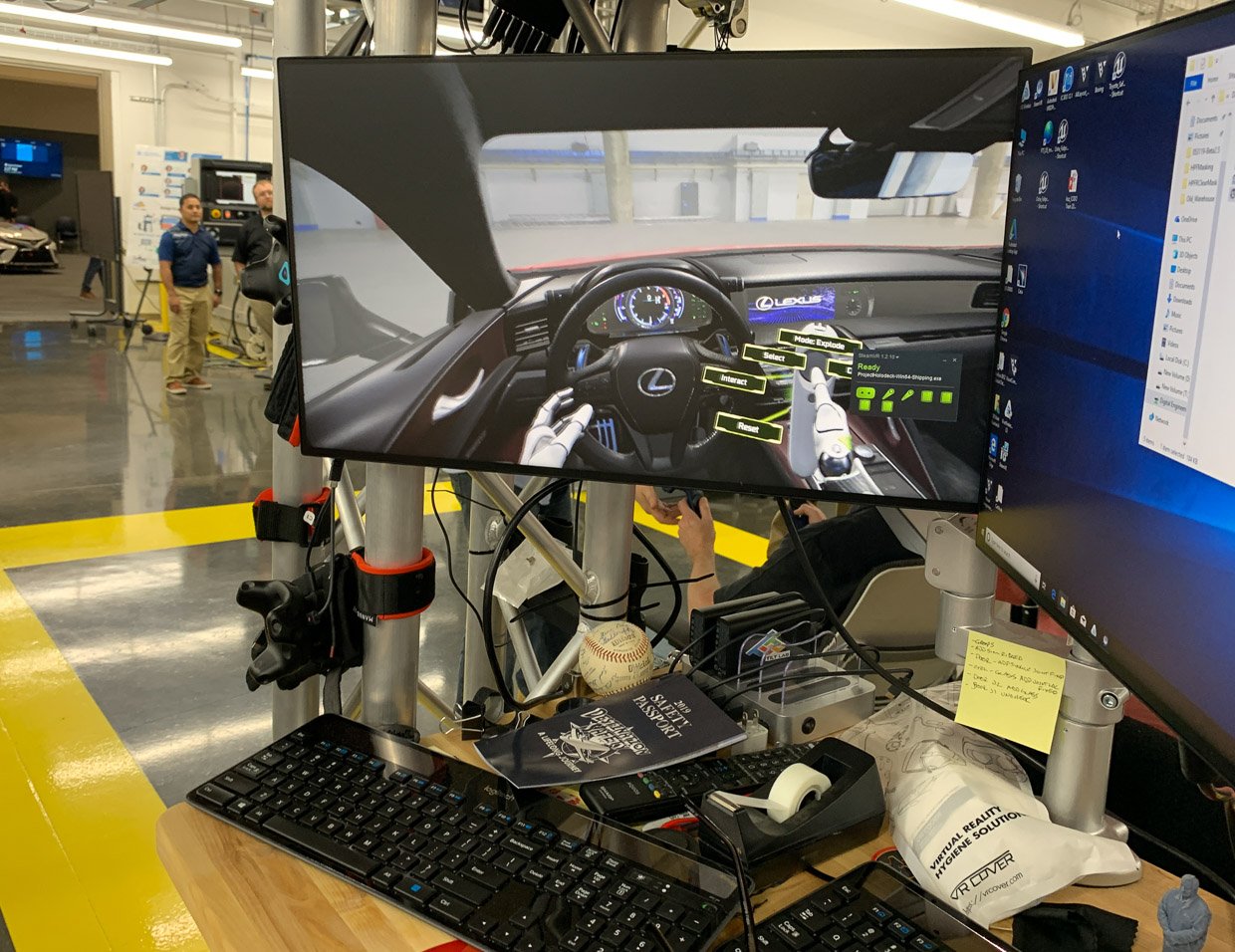 After a long day exploring Toyota's Georgetown campus, we made our way back to Louisville, where we were treated to yet another kind of factory tour - though this one has a much tastier work product. Rabbit Hole Distillery recently popped onto the scene, and makes Kentucky bourbon, rye, and gin. We've been on a number of distillery tours over the years, and we never get tired of the sweet smell of mash as it ferments. At Rabbit Hole, we were also treated to a view of the mash as it bubbled through a multi-story copper column still, producing a sweet and potent white whiskey, ready for aging in newly-toasted oak barrels.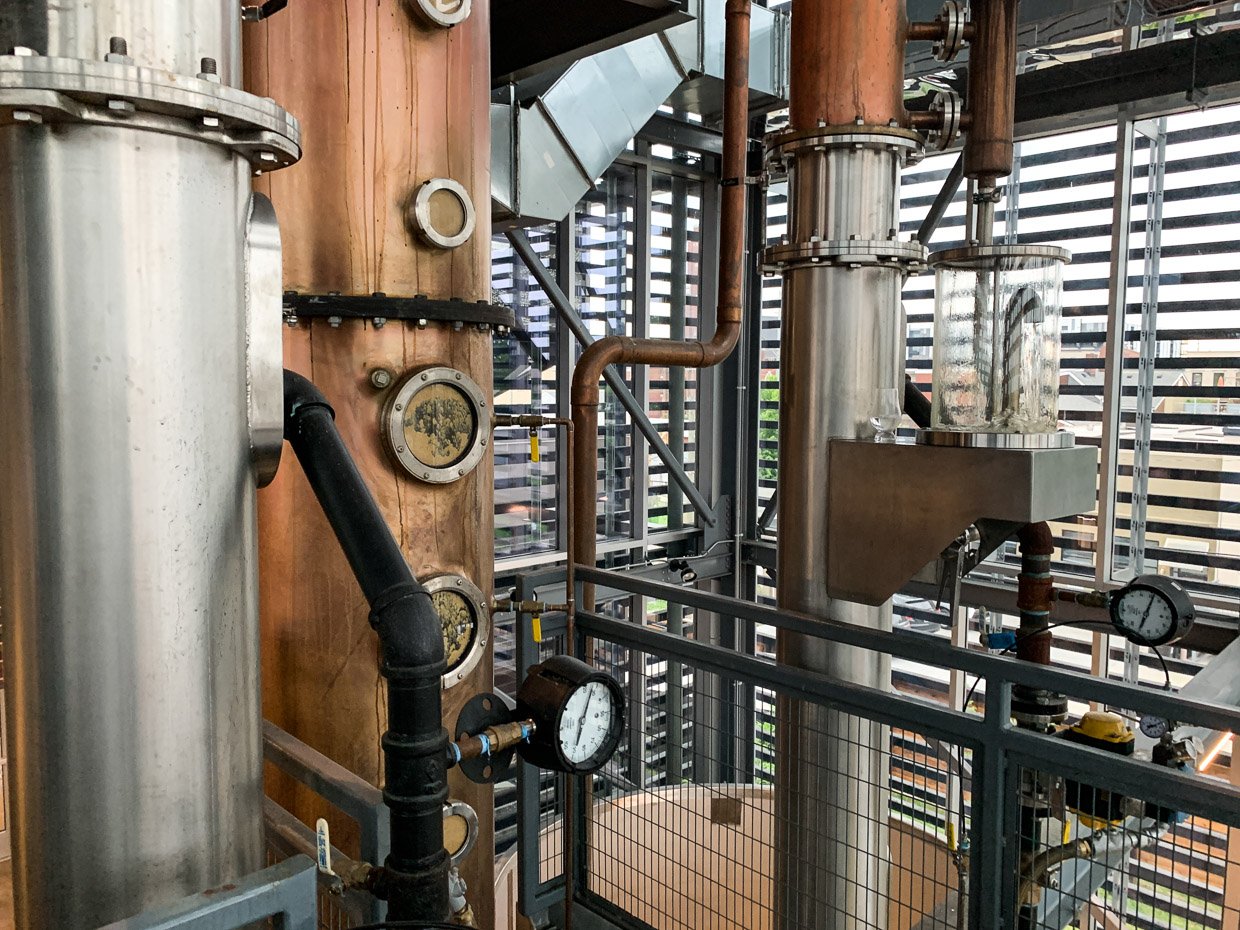 Next stop on our tour, Churchill Downs - home to the Kentucky Derby for 145 years. The track is a monument to horse racing and old southern charm, paying host to hundreds of thousands of fans and dignitaries each year, as horses race around the track with potentially millions of dollars in prize money on the line in just seconds. Each race offers down-to-the-wire thrills, and the place is a paradise for those who like to dress up and play the ponies.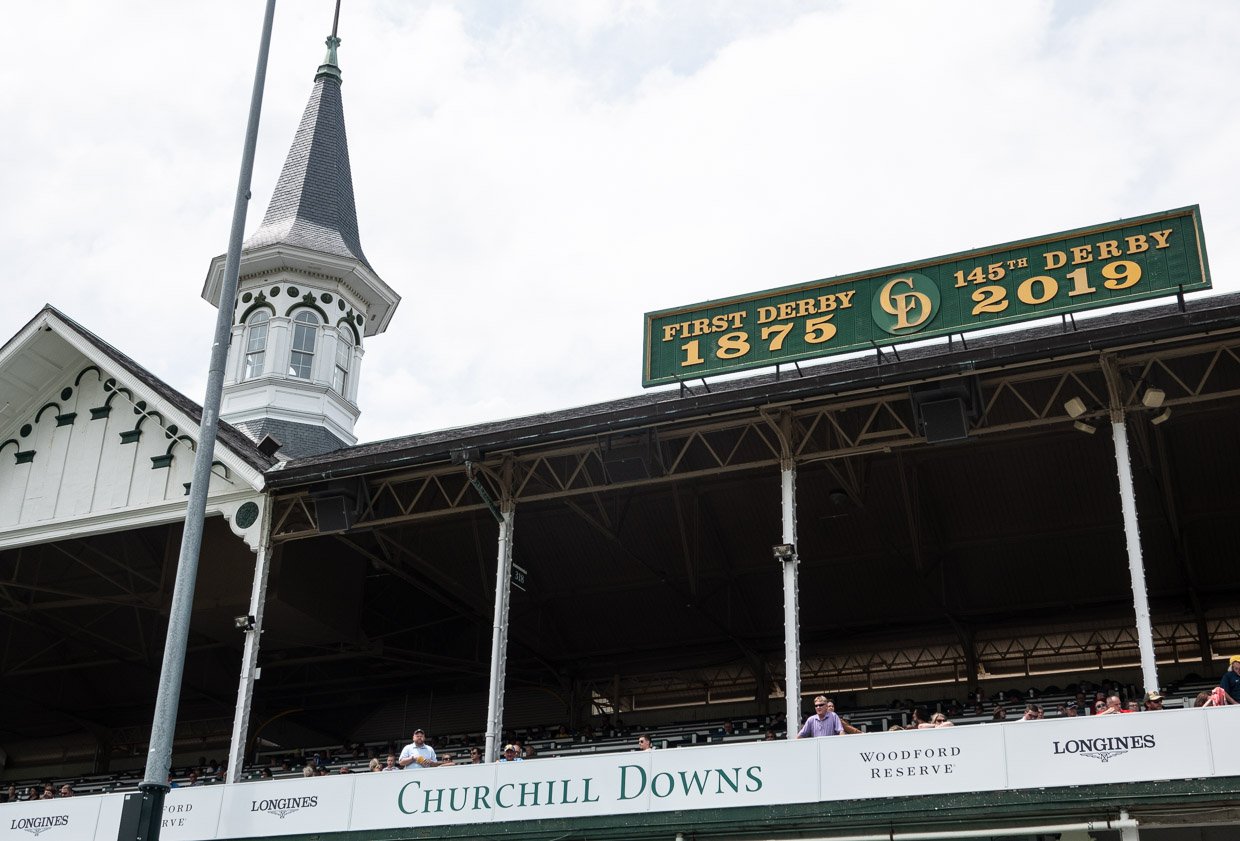 Of course, it's not a visit to Churchill Downs without sipping some mint juleps. Dating back to the 18th century, this delightful concoction is a sweet and potent mix of Kentucky bourbon, simple syrup, and muddled mint leaves, served with a heaping helping of crushed ice.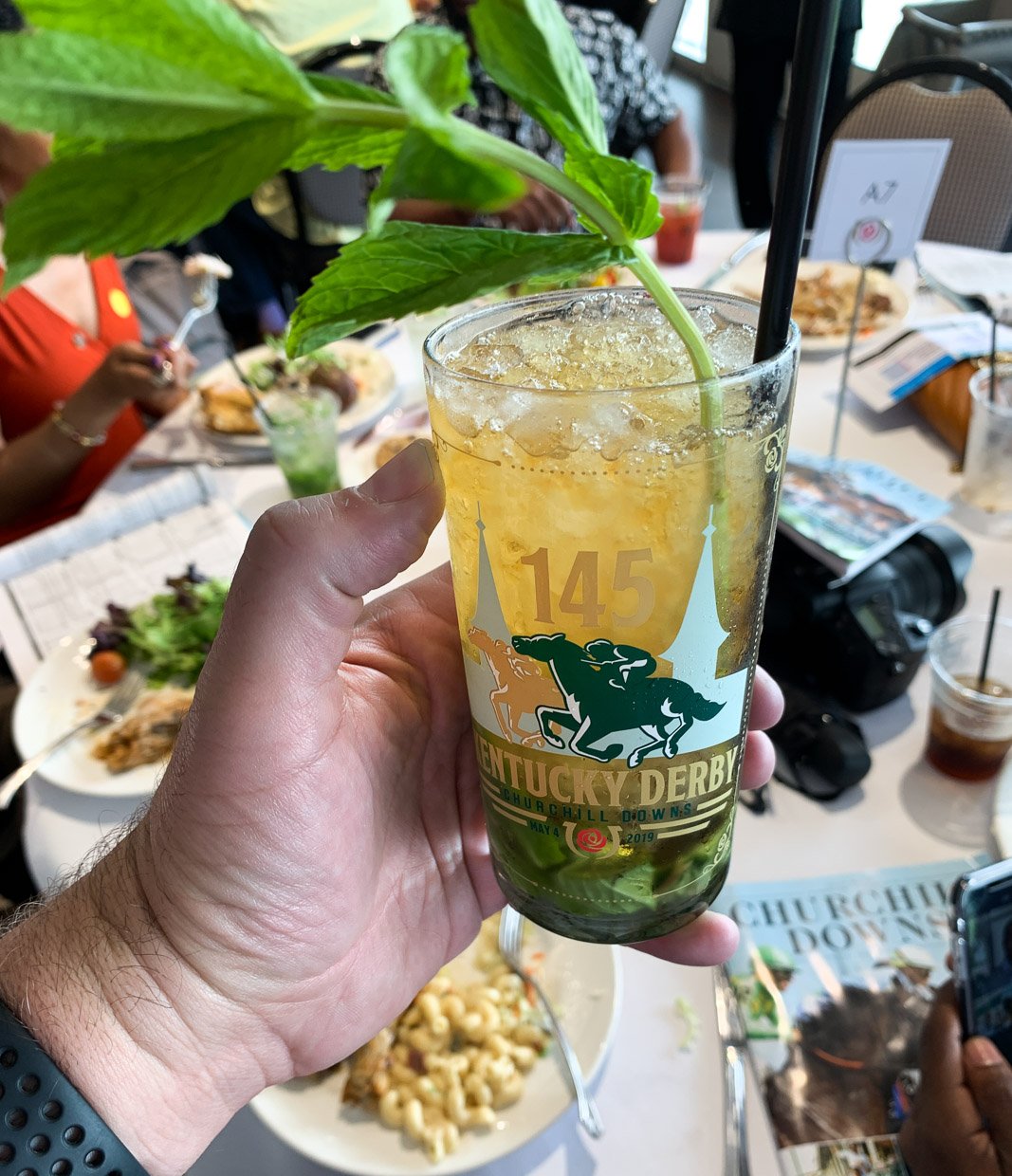 We took in a full day worth of races - 11 in all - and left with a few less bucks in our pocket than we came with. But witnessing the majesty, strength, and speed of these magnificent equines, and the harmony they display with their riders was the true highlight of the day.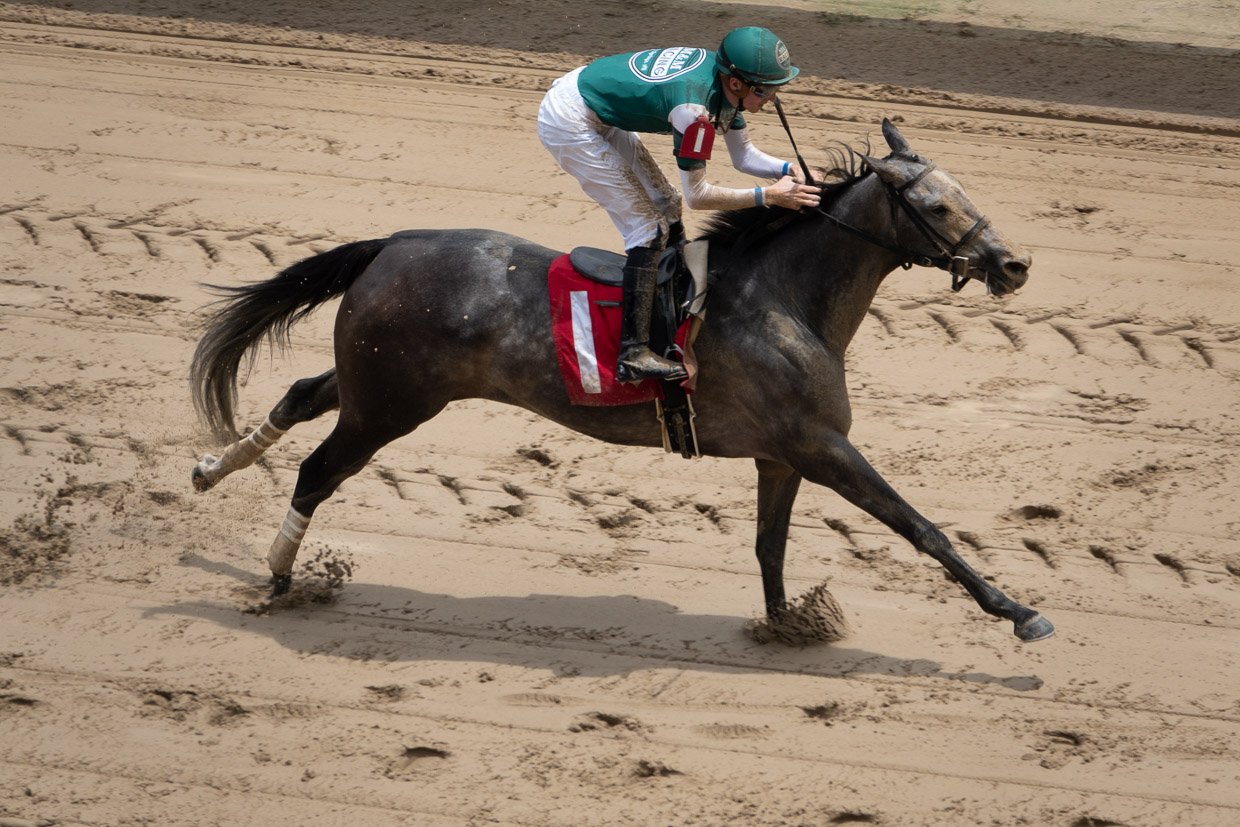 Despite the wonders of the Churchill Downs, racing horses can have it hard, with the intensity of racing taking a toll on their bodies and health. Fortunately, folks like Old Friends at Dream Chase Farm are here to care for these beautiful animals after their racing careers. The farm serves as a retirement home for thoroughbred horses of all kinds, and specializes in stallions.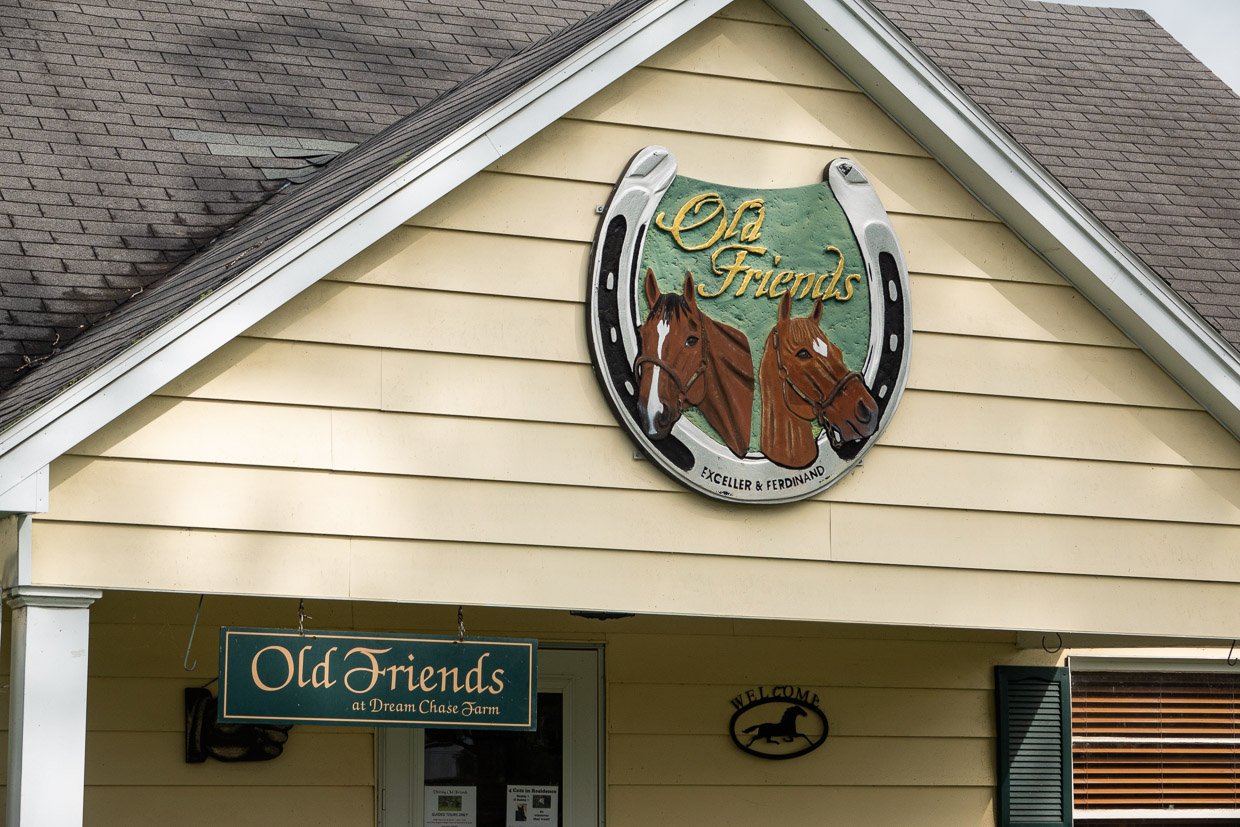 Here, these older horses are allowed to graze, and roam on grassy knolls, and are visited by racing fans and horse lovers on a daily basis. The farm allows visitors to get up close and personal with the less ornery horses, feed them carrots, and give them all the pets they deserve.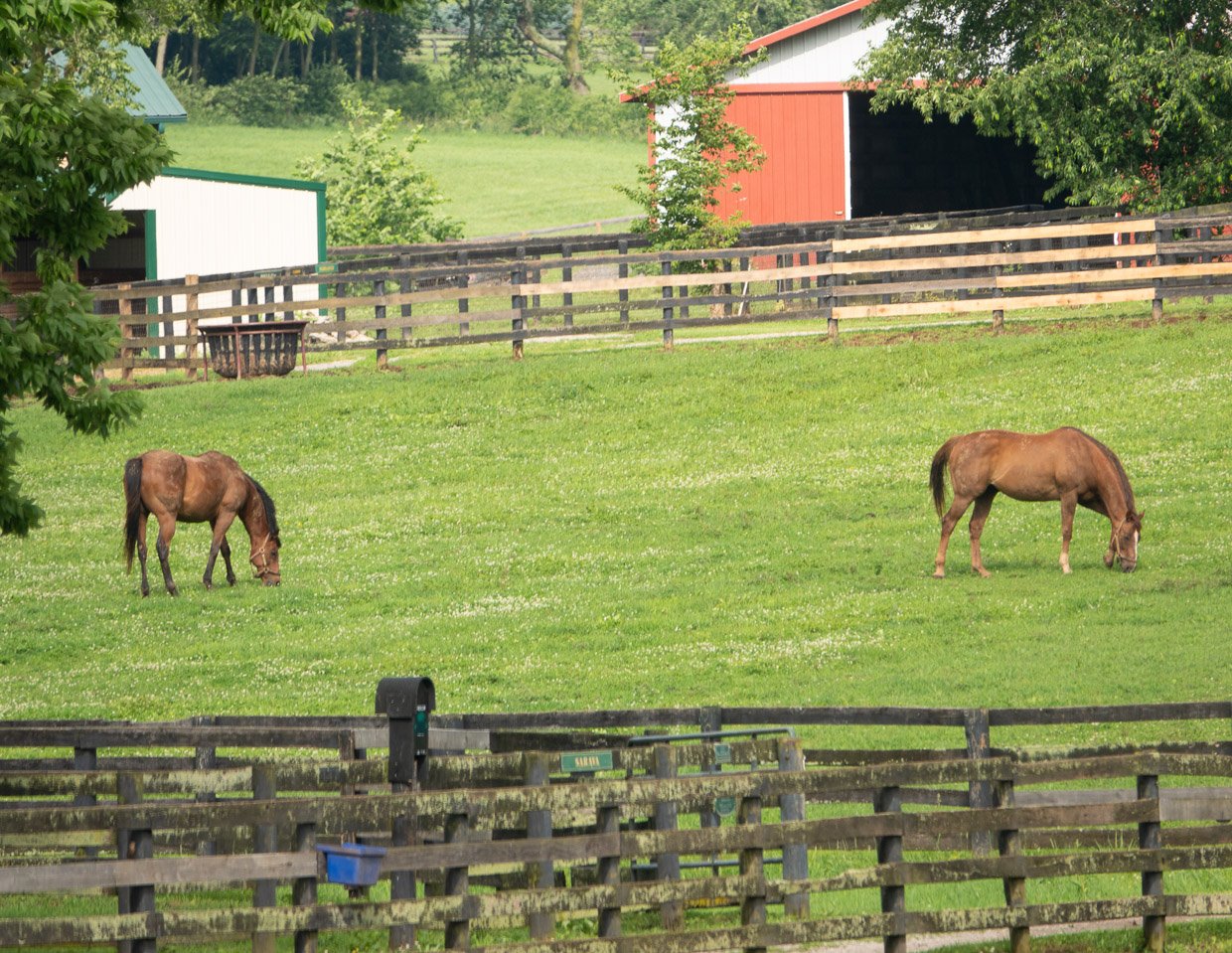 Old Friends has served as a home to many famous racing horses, including Kentucky Derby and Preakness winners like Silver Charm and War Emblem. Each horse is well cared for and seems quite content in their idyllic retirement surroundings.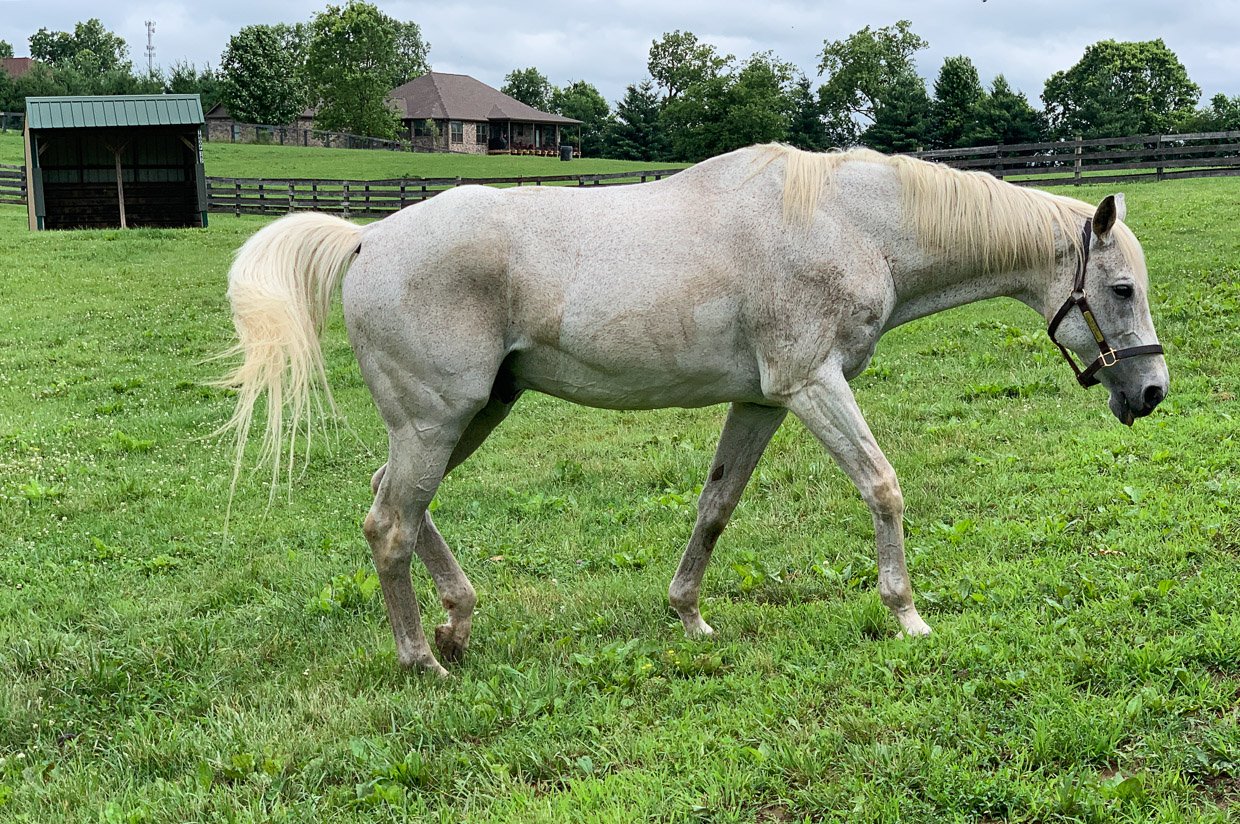 As we made our way back to Louisville, we were greeted by something we didn't expect - a giant golden statue of David. This impressive work of art sits in front of the Hotel 21C, a modern boutique hotel that doubles as a contemporary art museum. It serves as home to a great collection of eyecatching modern art, as well as Proof on Main, the destination for our final meal in Kentucky.
Proof on Main offers an eclectic mix of modern and folk art on its walls, and an equally diverse menu, with specialties like a pork chop with blistered peas, salsa verde, and ricotta salata, and a yummy vegetarian char-grilled cauliflower steak, loaded up with shakshuka, green olives and feta. The portions are substantial and well-seasoned, so you won't be going home hungry. Their cocktail menu is exceptional as well, featuring a mix of unique drinks with artisanal ingredients, along with a selection of classic highballs. We were big fans of the Velocipede, a potent concoction which combines Suze (a french bitter), yellow chartreuse, and a twist of lemon, with a gigantic column of ice in a tall glass.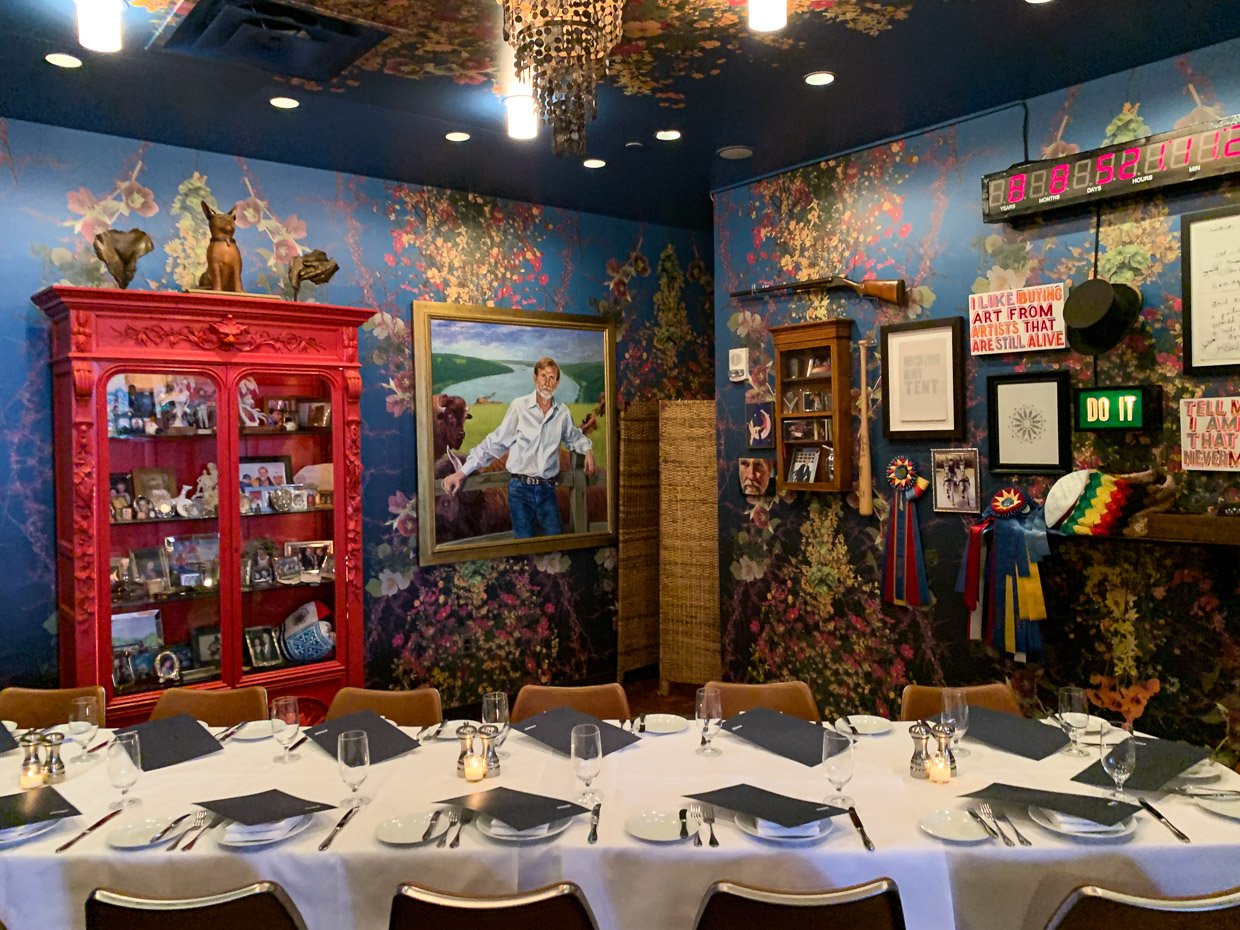 We covered a lot of ground during our time in Kentucky, and were delighted by the variety of things we saw and experienced. The state serves as home to unique destinations, great pastimes, wonderful cuisine, incredible spirits, and some of the best and most popular cars in the world, made right here in the good old U.S. of A.

Thanks to the fine folks at Toyota USA for this amazing opportunity.