Novo Fogo Silver Cachaça
cachaca | drinks | spirits | September 10, 2021
Words by Vic Arkoff
The most important ingredient in Brazil's beloved Caipirinha cocktail is Cachaça, a rum-like spirit made from fermented sugar cane. Novo Fogo has perfected Cachaça distilling with an array of rested and barrel-aged expressions, all of which are USDA organic and carbon neutral, absorbing more CO2 than the process emits.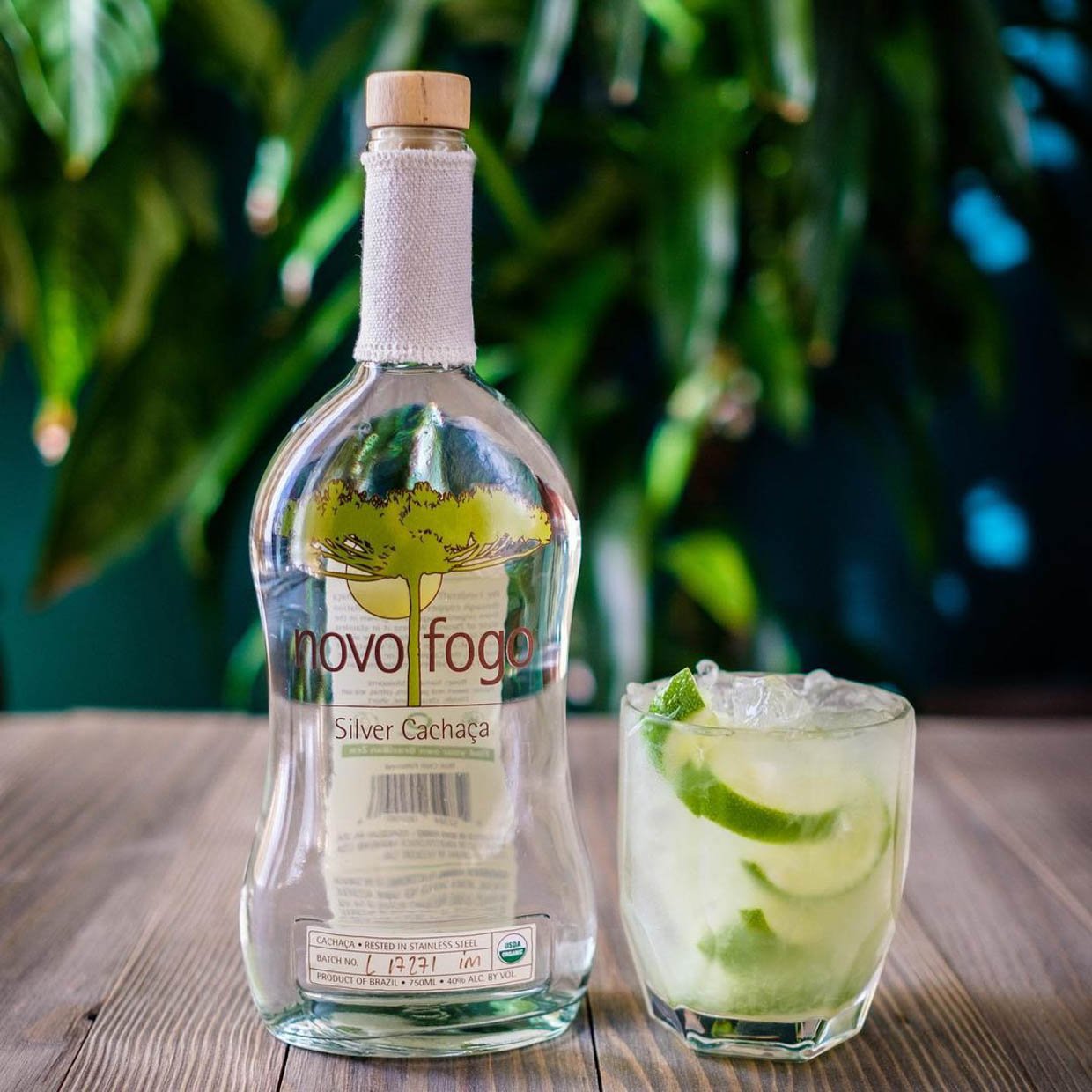 Every self-respecting home mixologist needs to add the classic Caipirinha cocktail to their repertoire. Refreshing and funky, it's a simple staple that's easy to master and just as easy to drink. Novo Fogo Silver Cachaça and Silver Cachaça Bartender Strength are ideal for Caipirinhas, with their light banana scent and savory notes of sweet red pepper and sea salt.

Caipirinha
2 oz. Novo Fogo Silver Cachaça
1 tbsp. superfine sugar
½ lime, sliced
Method: Muddle lime slices and sugar together in a cocktail shaker. Add ice and cachaça and shake well. Transfer everything into a rocks glass.