Writers' Tears Irish Whiskey
drinks | spirits | whiskey | November 21, 2021
Words by Vic Arkoff
Walsh Whiskey's triple-distilled Writers' Tears is an ode to the golden era of Irish whiskey – and to Joyce, Shaw, Wilde and other literary giants inspired by their favorite dram. Their eight-whiskey portfolio recreates the centuries-old method of blending malt and still whiskeys distilled in copper pots.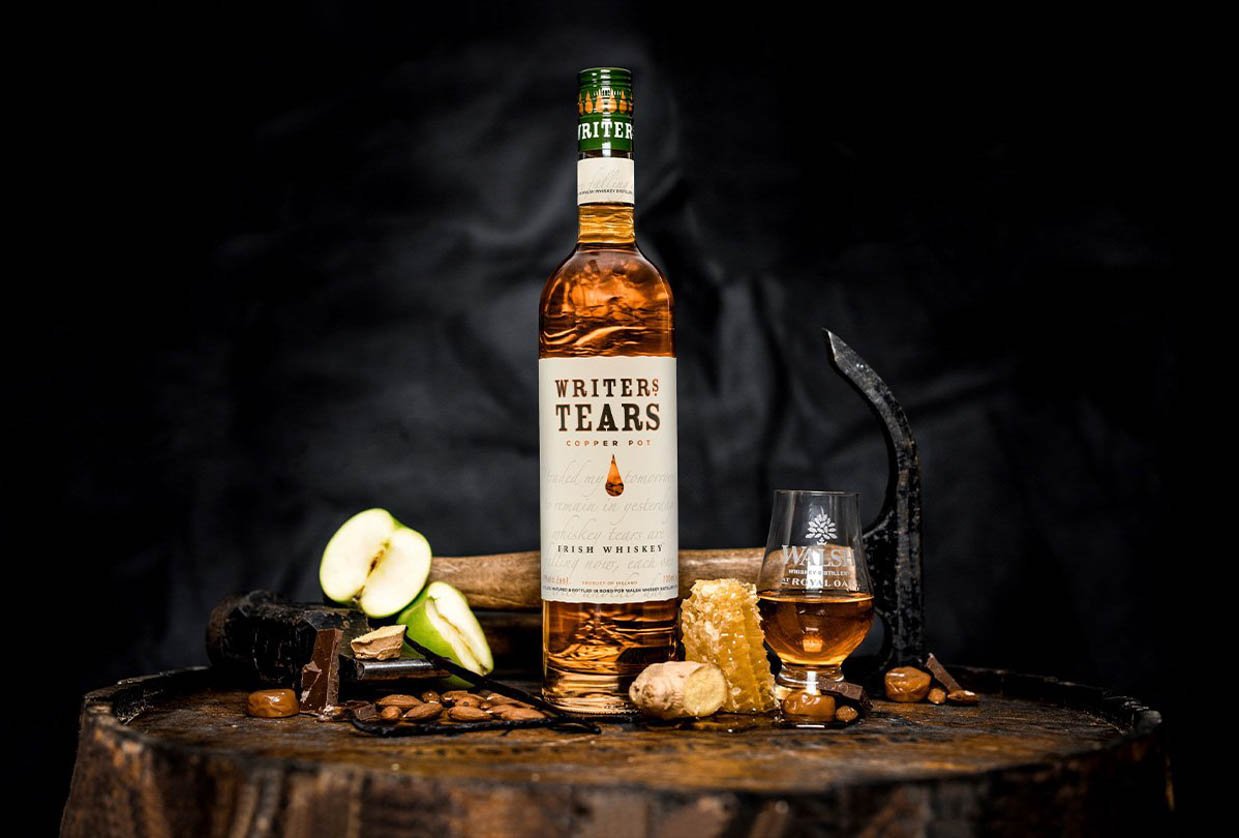 19th and early 20th century Ireland was a golden era for whiskey and writers, two crafts that went hand-in-hand. It was said that poets, playwrights and novelists enjoyed Irish whiskey so much, that they cried tears of whiskey.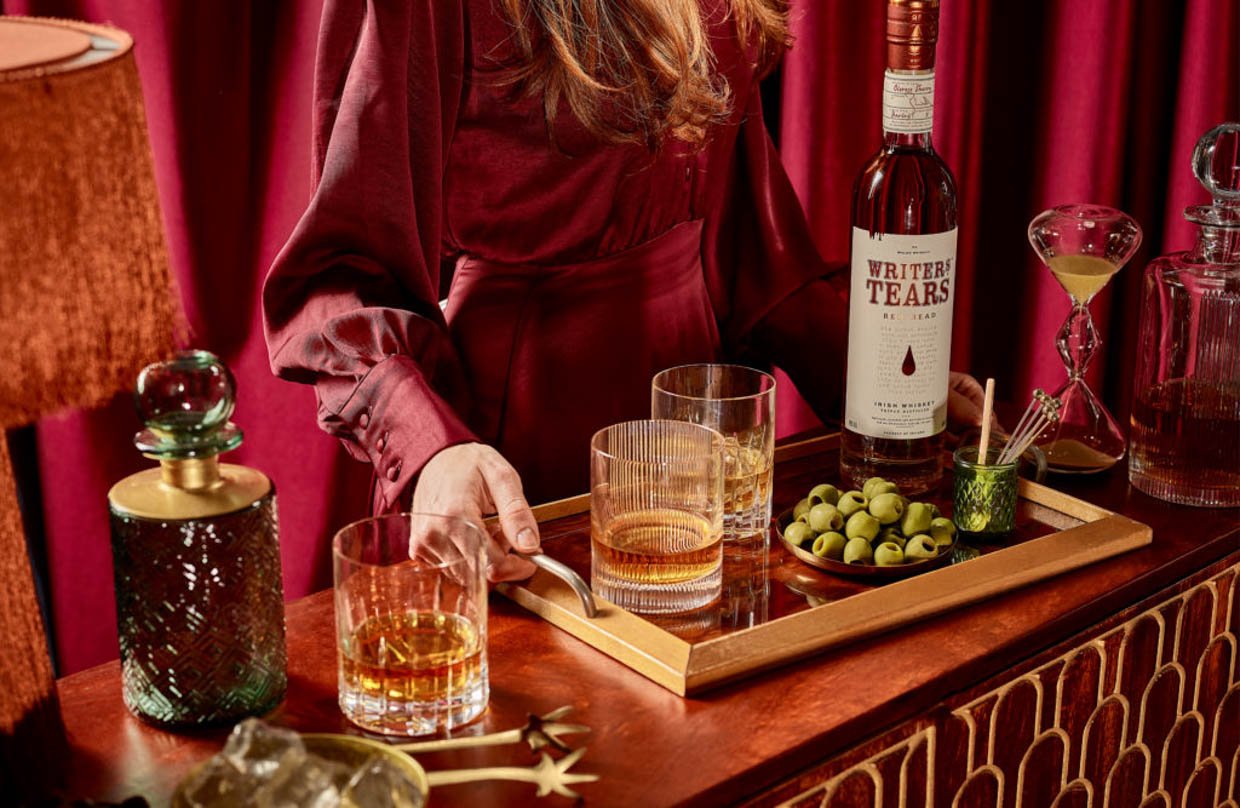 Ireland was then the leading whiskey-producing nation in the world, with one style held high above the rest. Known as the "champagne of Irish whiskey," it was a master blend of pot still and malt whiskeys - just like Writers' Tears Copper Pot Whiskey, the flavorful non-peated hero of the bubbly Tears Royale cocktail.

Tears Royale
½ oz. Writers' Tears Copper Pot whiskey
33 oz. orange liqueur
3 oz. champagne (or prosecco, Cava or any sparkling wine)
Chilled champagne flute
METHOD: Gently mix whiskey and liqueur in glass. Top with champagne. Express lemon peel over top & twist to garnish.