Driven: 2021 Lexus IS 300
lexus | reviews | October 26, 2020
It's been a minute since we got behind the wheel of a Lexus IS, but we recently got to spend some time with the latest model of the sporty sedan, which offers numerous improvements to its chassis, suspension, and technology. The results are a car that's more engaging to drive, while still offering plenty of comfort and luxury.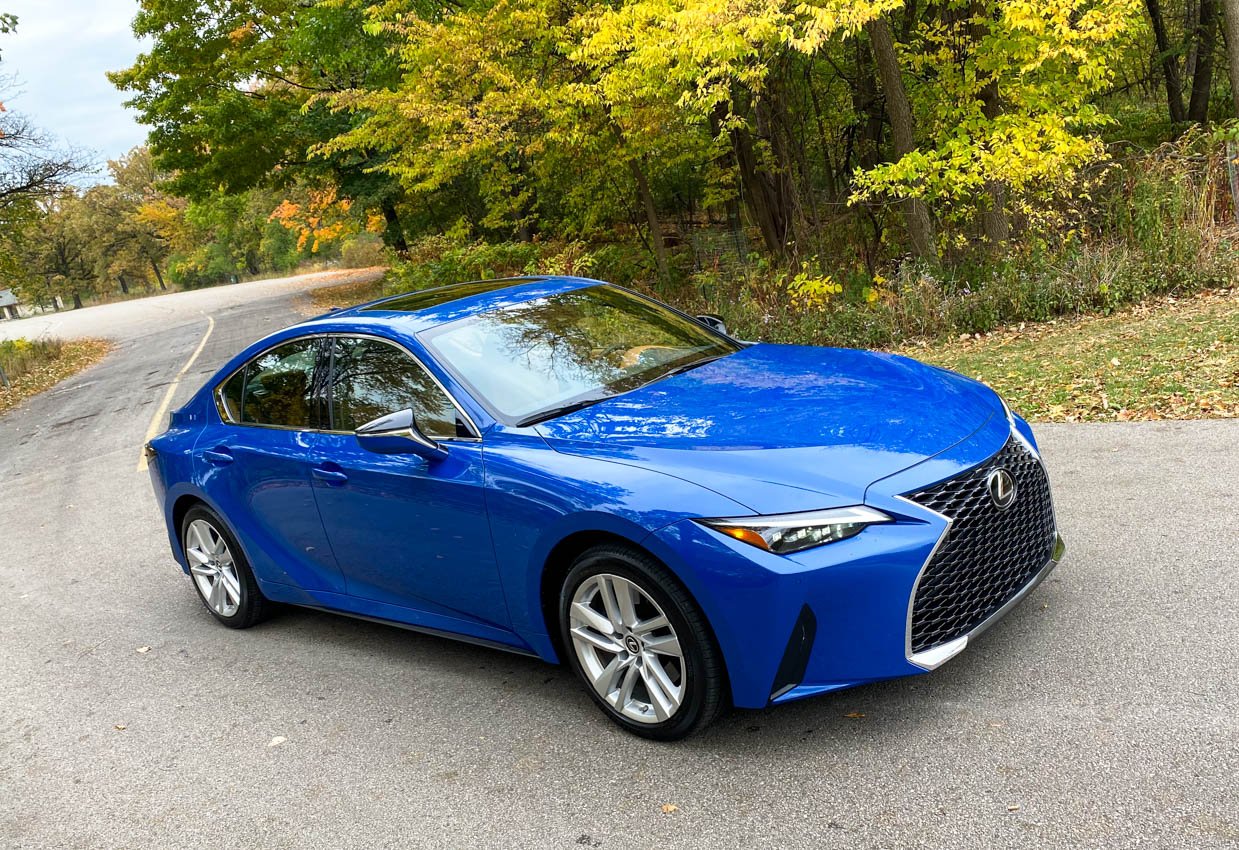 As in the past, the Lexus IS comes in four variants: the entry-level IS 300 RWD, the IS 300 AWD, the IS 350 F SPORT RWD, and the IS 350 F SPORT AWD. The IS 300 RWD has a 2.0-liter twin-turbo, inline-4 engine that makes 241 horsepower and 258 lb-ft. of torque. The IS 300 AWD (the car seen here) gets a 3.5-liter V6 that makes 260 horses and 236 lb-ft. of torque, and the IS350 F SPORT models both get a 3.5-liter V6 that cranks out 311 horsepower and 280 lb-ft. of torque. Both RWD models get a quick-shifting 8-speed automatic gearbox, while the AWD models get a slightly less modern 6-speed automatic. The AWD system is rear-biased, which offers the best of both worlds: sporty cornering and good traction when the weather turns. inclimate.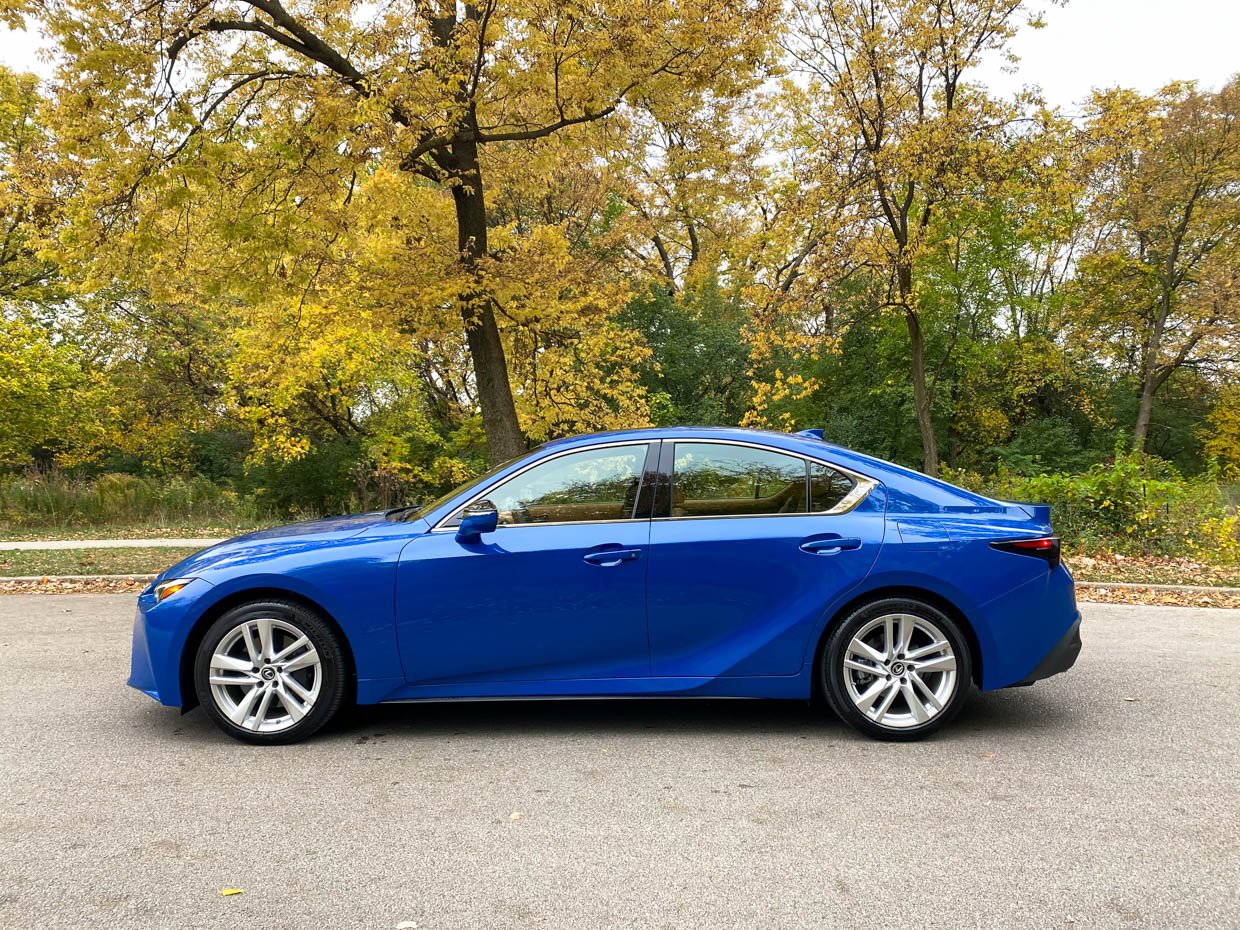 Like previous IS cars we've driven, the V6 offers plenty of passing power and smooth acceleration. But what's notable this year are the handling enhancements. The 2021 IS is the first car to embrace something its makers call the "Lexus Driving Signature," which aims to improve the connection between the driver, the car, and the road beneath its wheels. To help make that happen with the new IS, Lexus engineers improved the structural rigidity of the car through the addition of new bracing and the use of high strength adhesives and laser screw welding. Combined with a new suspension, the sport sedan's ride manages to deftly balance between comfort and performance. While we didn't get a chance to drive one of the IS 350 F SPORT models, we'd expect a more aggressive suspension tune to go with that car's sportier leanings.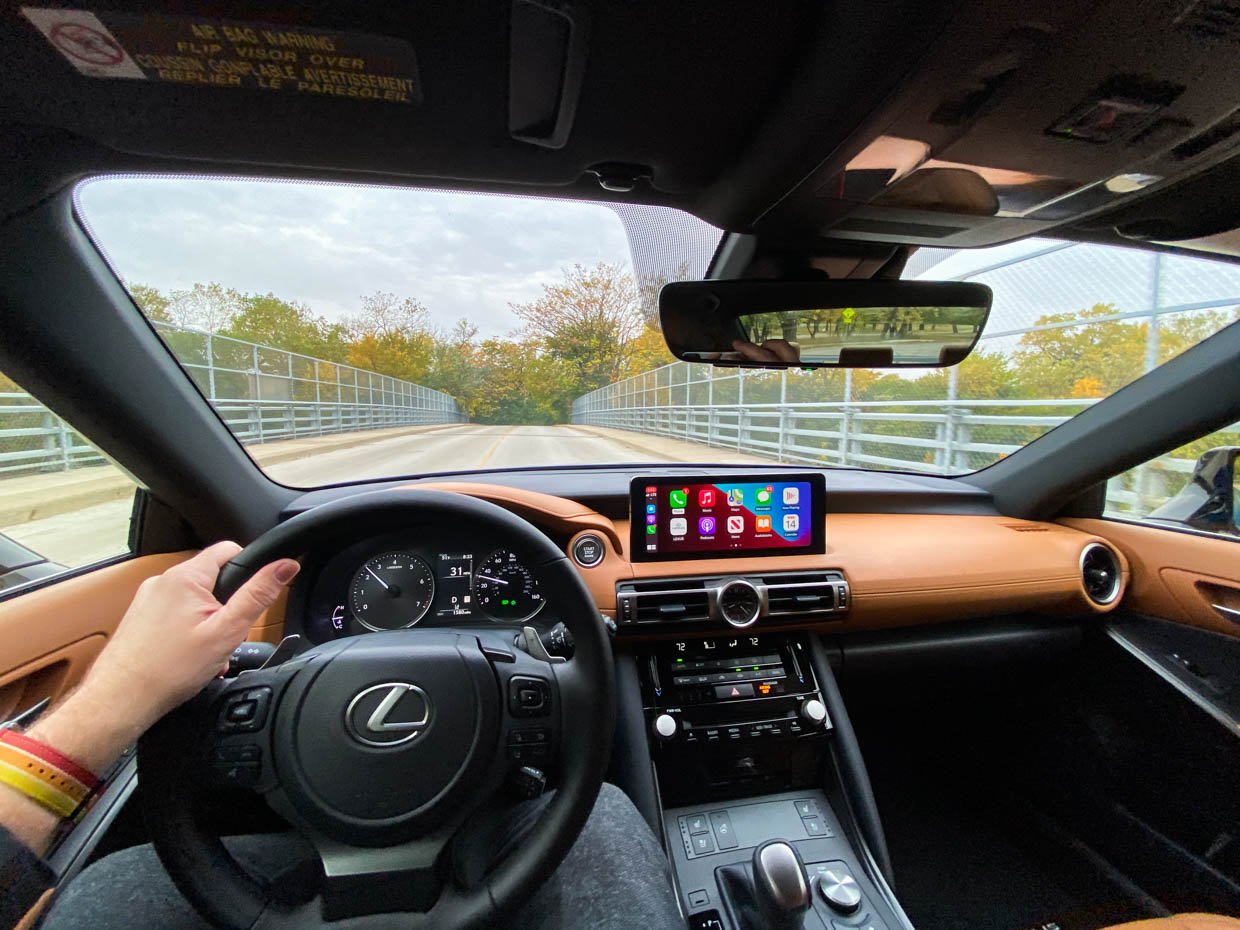 Suspension improvements include a significant reduction in unsprung weight, with lightweight new coil springs, A-arms, and a lighter stabilizer bar. Upgraded shock absorbers help provide a good mix of damping response in a variety of different road conditions. Despite not being an adaptive damping system, we were very pleased with how well the IS handled in both aggressive, sporty driving, and slow crawls through urban environments with speed bumps and potholes. In addition, the new suspension can now accommodate wheels up to 19". Though the car we drove came with 18" wheels, which are now standard instead of 17s.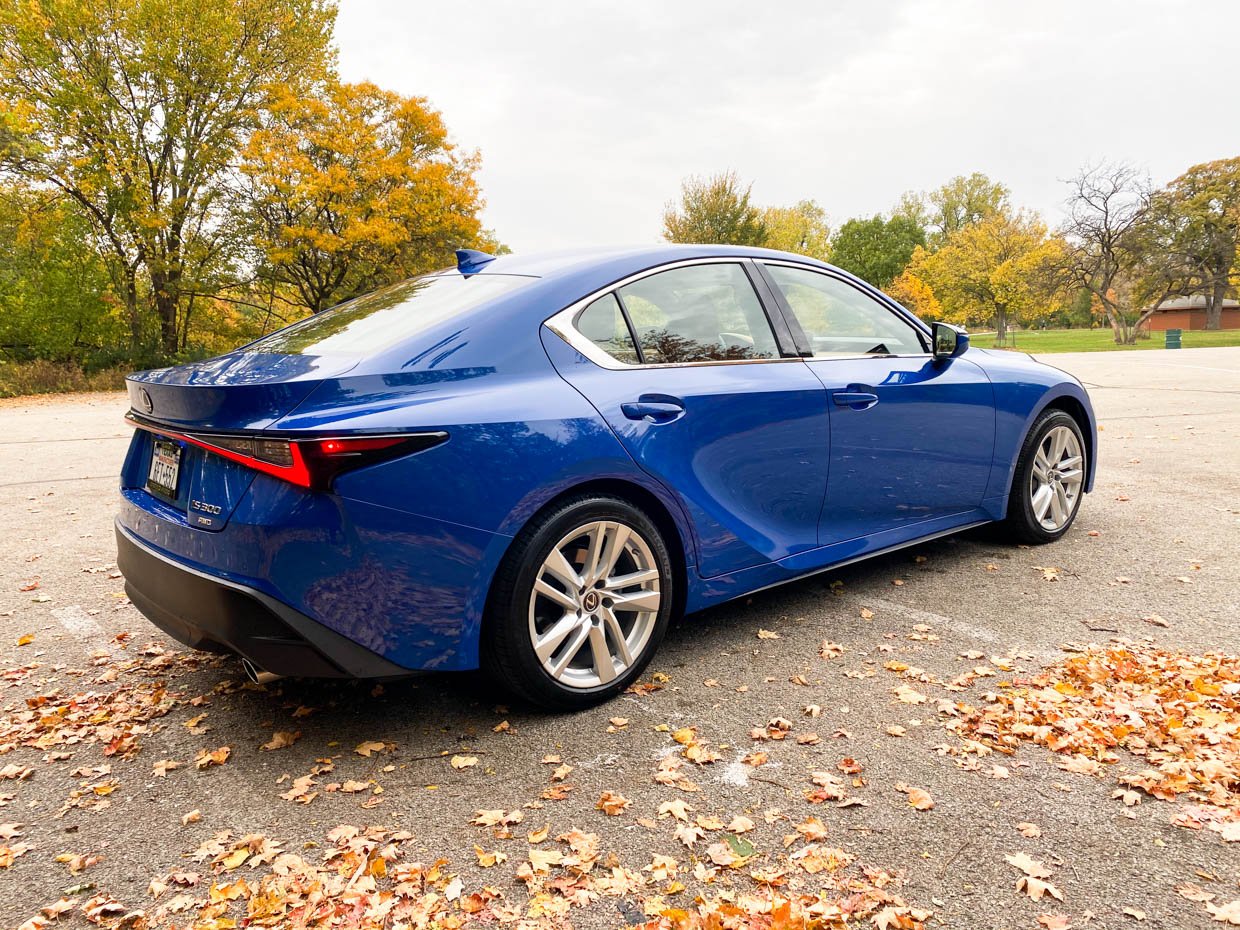 The interior of the IS manages to balance elements of luxury with a sporty, technical style. It looks great tricked out with Glazed Caramel Nuluxe seating, dash, and door trim, a leather steering wheel, while the heated/ventilated front sport seats offer great support and side bolstering. The cabin is also quiet and free of shakes and rattles like we've come to expect from Lexus. If we have any complaint at all, it's that there's a noticeable hump that extends into the footwell of the AWD models, which we occasionally bumped our right foot on when taking it off the accelerator or while zooming along the highway with the dynamic radar cruise control engaged. The rear seat isn't huge in terms of legroom, but it's big enough for kids on a longer drive or adults on shorter excursions.
In addition to that full-speed adaptive cruise control. Lexus includes a hearty suite of safety tech, which has been upgraded to Lexus Safety System+ 2.5 for the 2021 model year. Standard features include a pre-collision system that can detect pedestrians and bicyclists, apply automatic emergency braking, and assist with emergency steering. Lane departure alert and lane tracing assist help keep you in your lane on the highway, and road sign assist helps your car identify the current speed limit among other things. Blind spot monitoring with rear cross-traffic alert is also standard.

The optional navigation system now offers Apple CarPlay, Android Auto, and Amazon Alexa compatibility, and has a 10.3" touchscreen display. Yes, Lexus has finally fixed one of the biggest annoyances of past models - there's now a touchscreen so you don't have to use the wonky trackpad if you don't want to. Our car was also equipped with a 17-speaker, 1800-watt Mark Levinson audio system, which bangs out impressive volume and spacious sounds, while remaining distortion free.
The Lexus IS was already a very good sport sedan, and with the handling and technology improvements for 2021, it's even more enjoyable to drive. Prices for the 2021 Lexus IS start at $39,000 for the IS 300 RWD, with the IS 300 AWD starting at $41,000, the IS 350 F SPORT RWD starting at $42,900, and the IS 350 F SPORT AWD starting at $44,900.