Aperol Spritz
aperitifs | cocktails | drinks | July 17, 2022
Words by Vic Arkoff
The mack daddy of summery European cocktails is the refreshing Aperol Spritz, making it de rigueur to stock up on Aperol aperitif, chilled prosecco, and soda. First distilled in 1919 in Northern Italy, the bittersweet orange liqueur gets its pizzazz from a century-old recipe of gentian, rhubarb, cinchona, and other botanicals.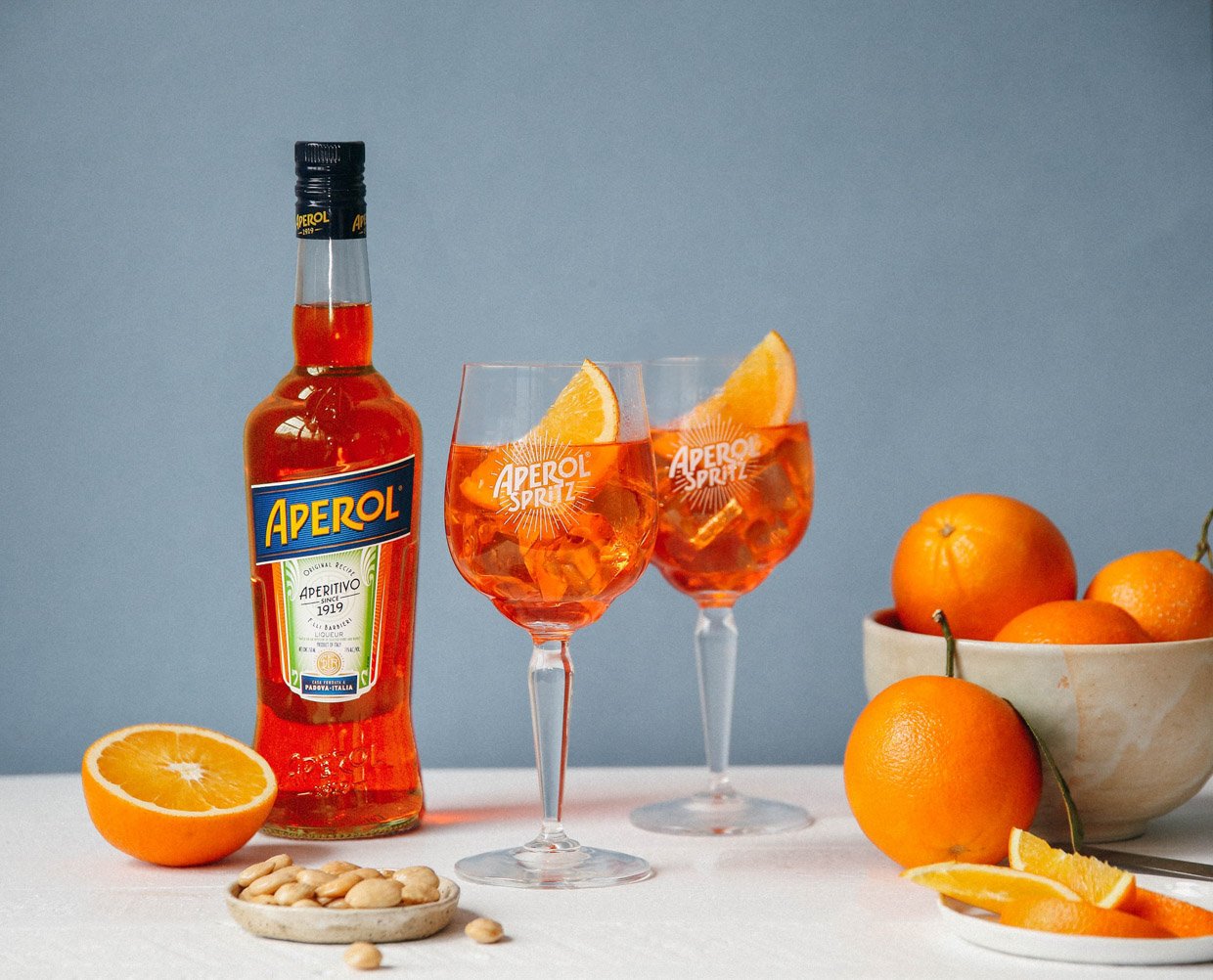 When you buy through links on our site, we may earn an affiliate commission. As an Amazon Associate I earn from qualifying purchases.
The cocktail's vivid orange color makes Aperol Spritzes easy to spot, especially when served the traditional way - in a stemmed balloon glass, filled with ice and garnished with an orange slice. Purists use a siphon to make their own soda, but any soda water will do nicely, as will any prosecco.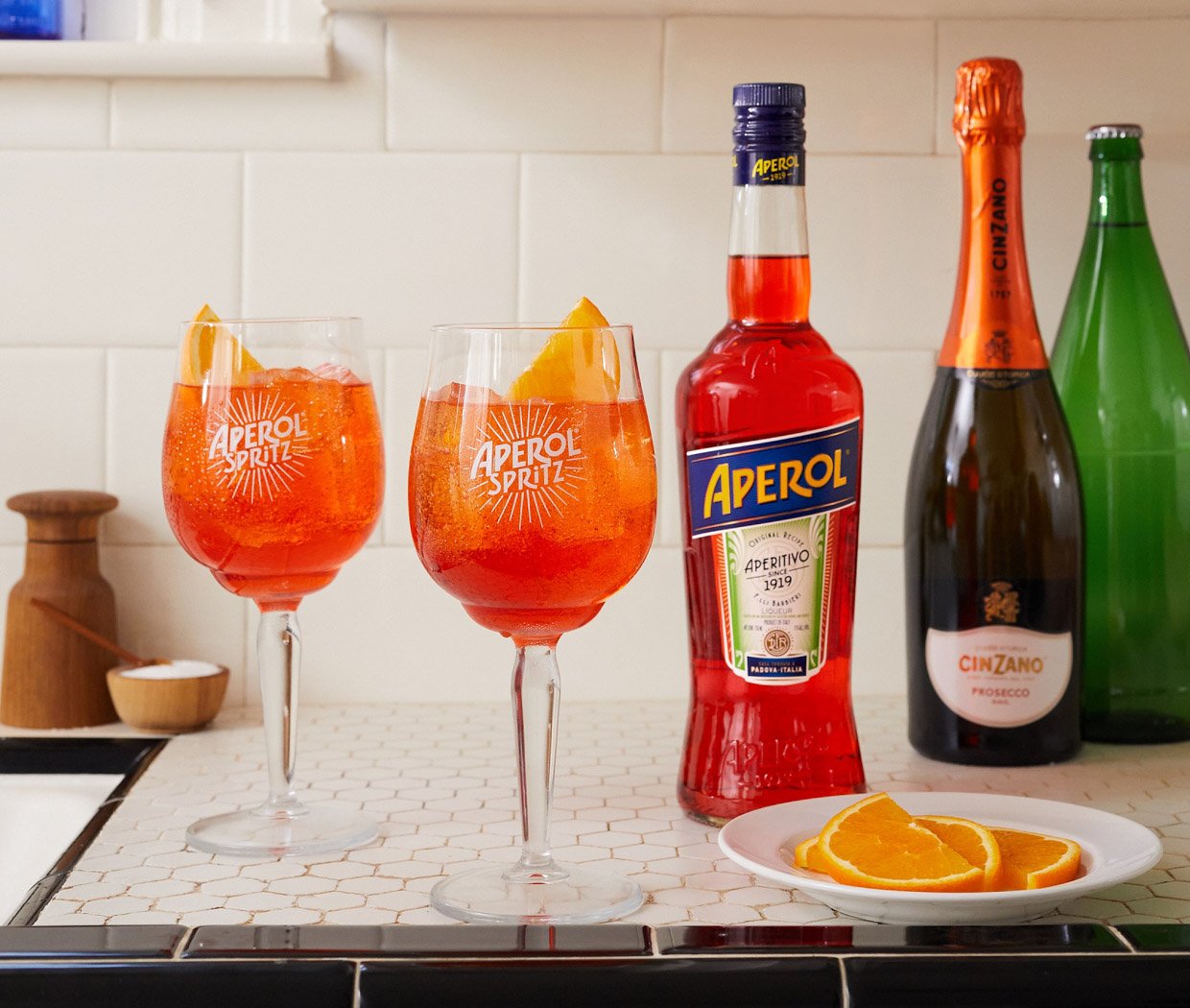 The 3-2-1 Aperol Spritz
Aperol
Cinzano Prosecco
Soda Water (served from siphon or chilled bottle)
Slice of orange
Method: In a stemmed balloon glass full of ice, combine 3 parts of Cinzano Prosecco followed by 2 parts Aperol. Add 1 part or a splash of soda water, stir gently if needed and garnish with an orange slice.