Grand Marnier French 75 Cocktail
The French 75 cocktail has metamorphosed since its invention during WW1. It was originally a gin drink (not very French), inexplicably named after the 75mm military howitzer. Fifty years later, truly French versions charged into the field, with Grand Marnier's cognac and orange liqueur blend among the most sophisticated.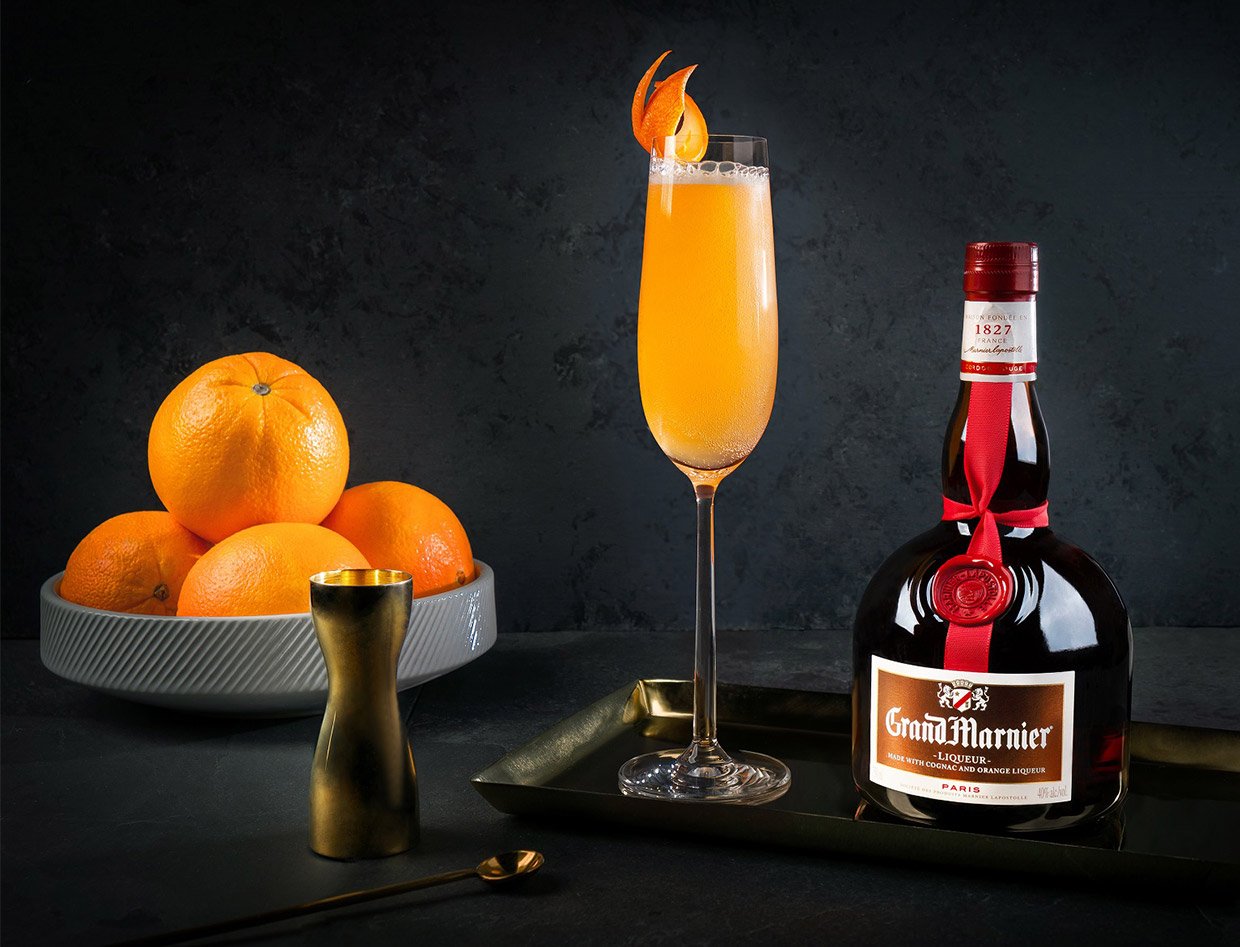 Created in 1880 by founder Louis-Alexandre Marnier Lapostolle, Grand Marnier Cordon Rouge was one of the world's earliest results of spirits innovation. Likewise, the Grand Marnier French 75 is a contemporary twist with the perfect combo of bubbles to tickle your nose, orange tang to kiss your lips, and cognac to loosen your collar.

Grand Marnier French 75
1.5 parts Grand Marnier Cordon Rouge
0.75 parts Fresh Lemon Juice
1 barspoon Simple Syrup
2 parts Champagne
Garnish: Orange twirl
Method: Combine Grand Marnier, simple syrup, and fresh lemon juice in a shaker. Add ice and shake. Fine strain into a chilled flute or coupe glass. Top with champagne. Garnish with an orange twirl.