Amaro Averna
amaro | drinks | spirits | August 23, 2021
Words by Vic Arkoff
In the 1800s, Benedictine monks created a pleasantly bitter elixir of herbs thought to possess therapeutic properties. It became known as Averna when Salvatore Averna acquired the recipe and won approval from King Umberto I, the liqueur's first superfan. Two centuries later, the timeless Italian ritual of drinking Amaro Averna remains.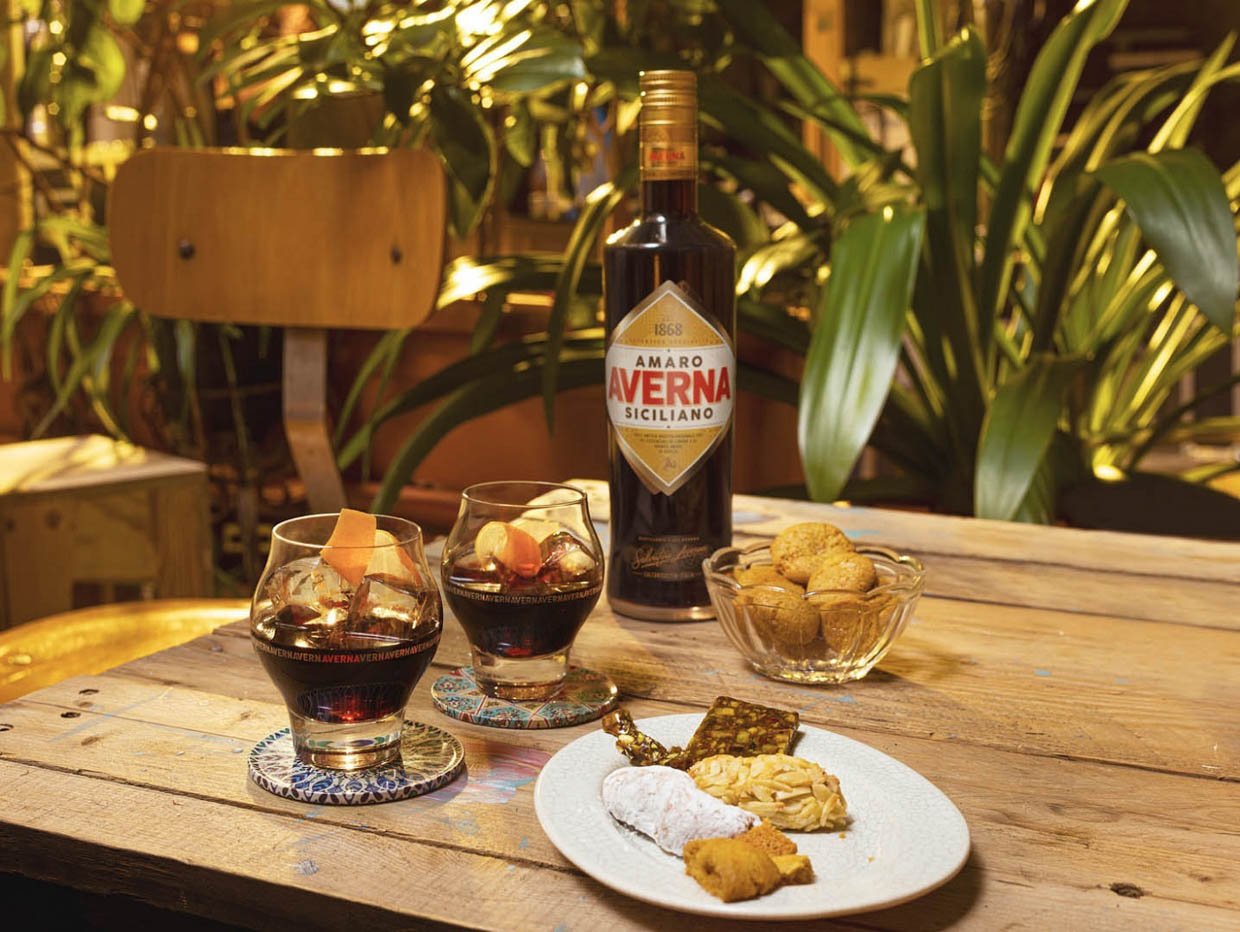 The classic Amaro Averna digestif carried on as a family craft for 110 years and three generations. Still distilled and bottled in Italy, the original Sicilian method continues, with herbs, roots and citrus rinds soaking in the base liquor before caramel is added, yielding a thick liqueur, both subtly sweet and bitter.
The authentic Amaro Averna ritual involves serving the liqueur either on the rocks or neat. Before sipping, it's garnished with a single twist of orange or lemon peel to awaken the taste buds. In the fall, sage acts as a lovely aromatic seasonal garnish; rosemary in the winter; and lavender or mint in the spring.