2021 GMC Yukon
2021 | gmc | suvs | January 14, 2020
The next-generation of GMC's flagship full-size SUVs looks truly impressive in its luxurious Denali and rugged AT4 trims. It's also 6.1″ longer, increasing cargo space and third-row legroom, and offers up to 420 hp and 460 lb-ft. of torque with its 6.2L V8 engine.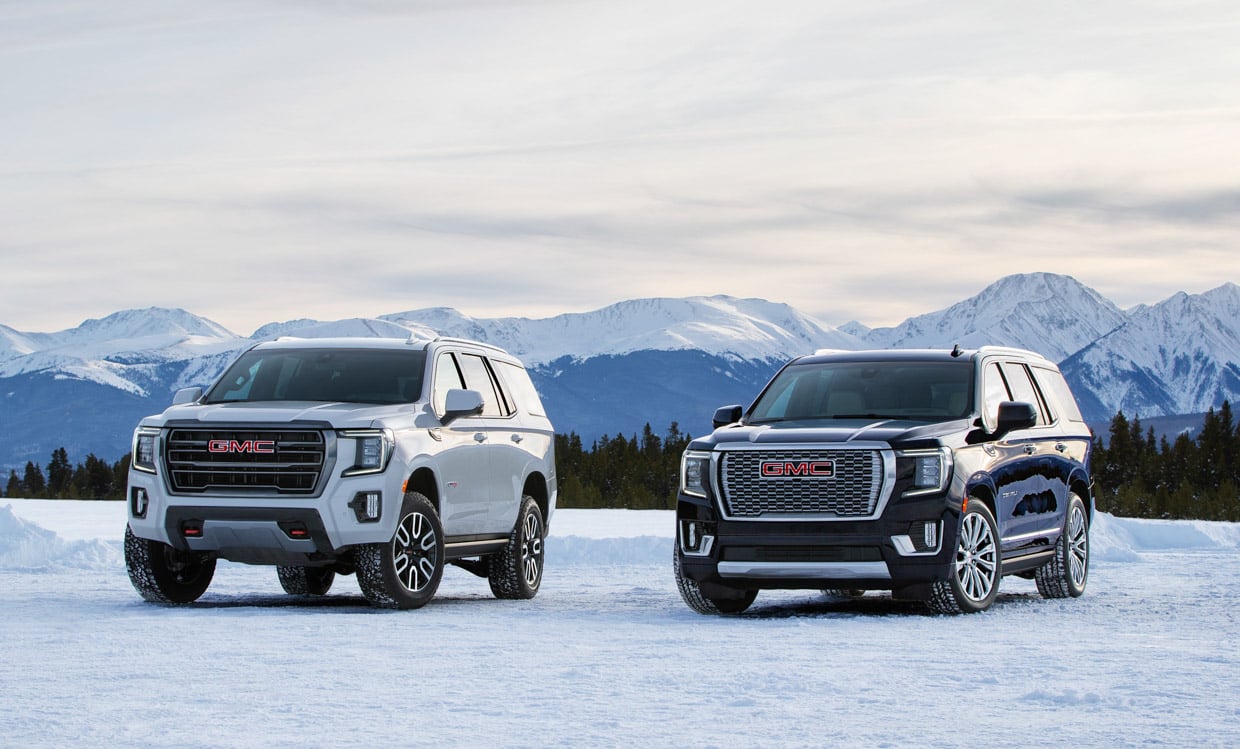 In addition, there's an available 5.3L V8, and a new 3.0-liter inline-6 Duramax turbo-diesel which is sure to deliver great fuel efficiency and lots of torque. All three engines come mated to a quick-shifting and efficient 10-speed automatic transmission.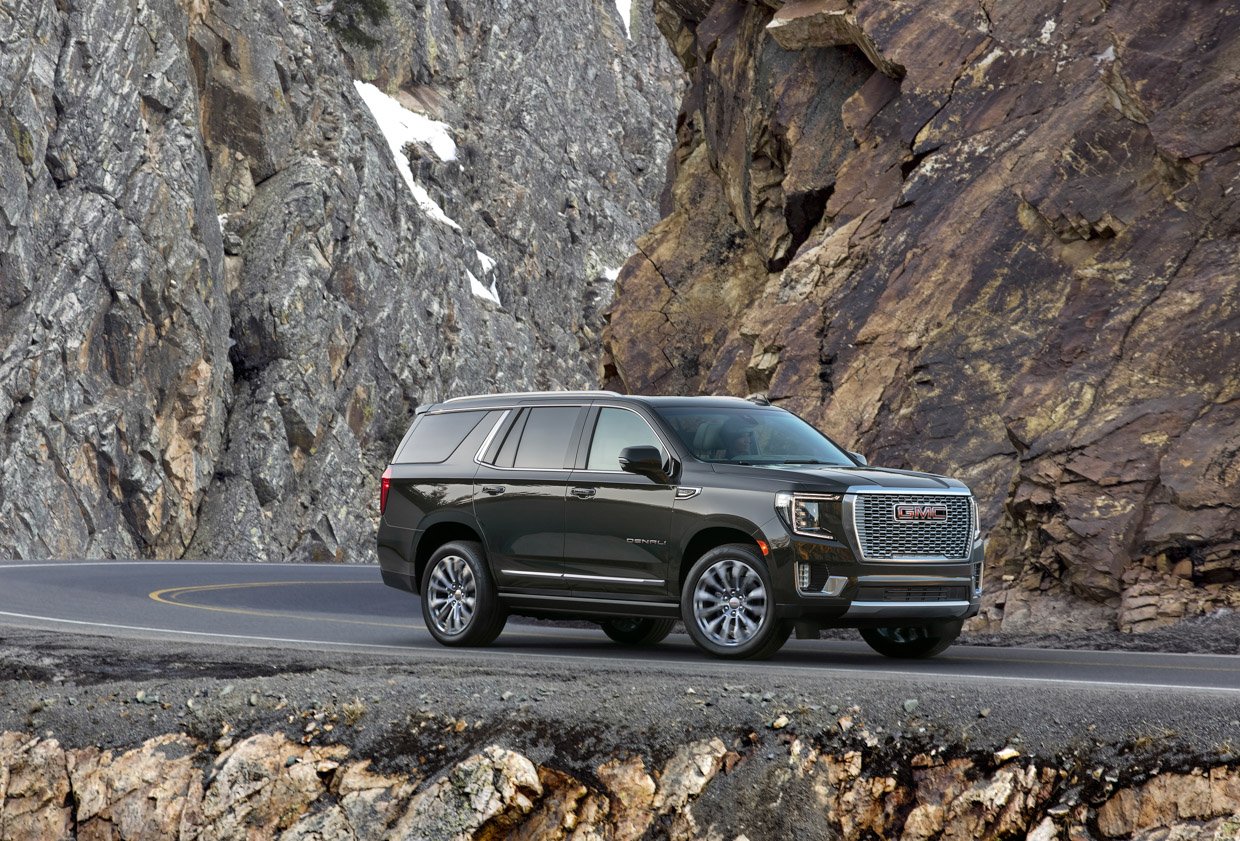 If you thought the current Yukon was big, check this out. The new Yukon now measures 210" long. The upgrade adds an impressive 10.2" in 3rd row legroom, so adults can sit back there comfortably now. The Yukon's wheelbase gains 4.9", while the Yukon XL's front and rear wheels are now 4.1" further apart. The result is a more planted look, as well as improvements in cabin space.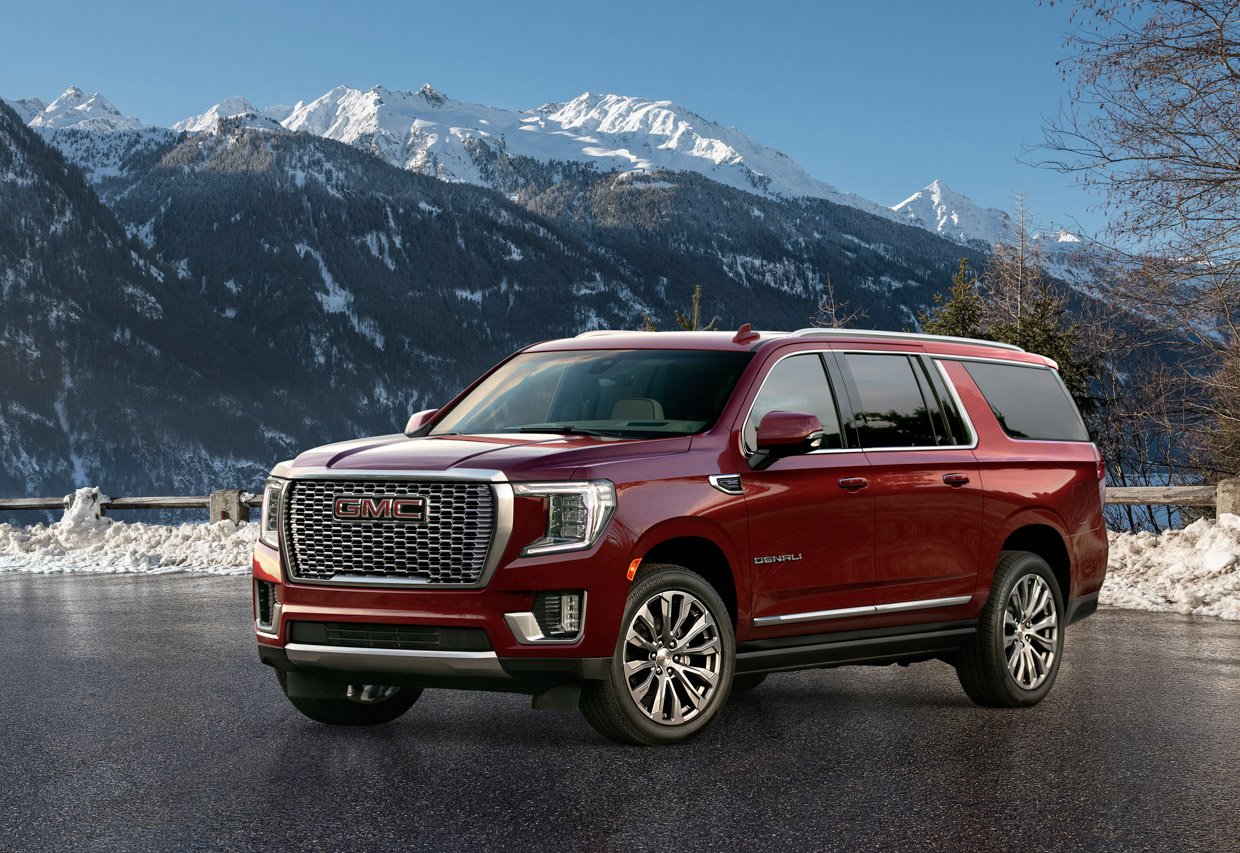 The all-new Yukon AT4 is ready for adventure, with rugged looks, a 2-speed transfer case, and riding on chunky Goodyear off-road tires. It's also got skid plates to protect critical components when off-roading.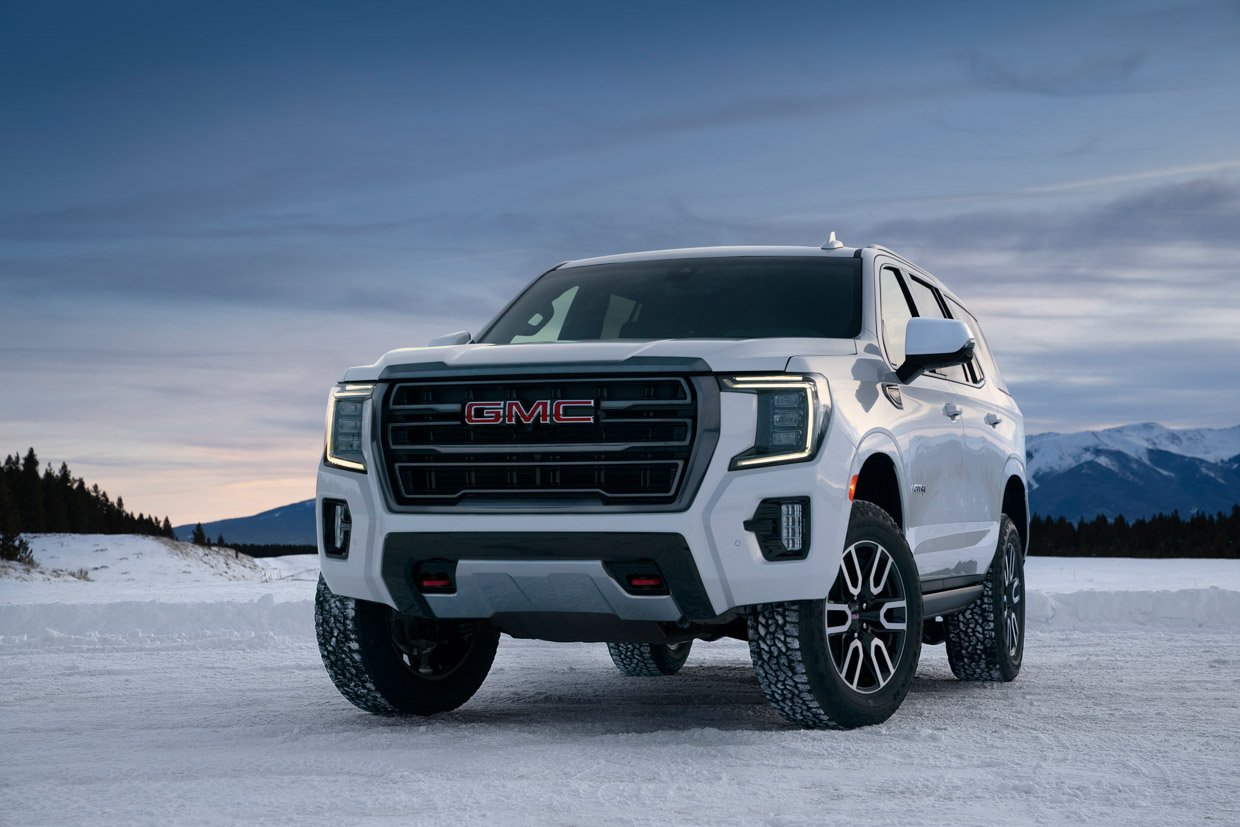 The Yukon can be equipped with a new four-corner adaptive suspension system, which not only improves ride quality, but can self-level based on load, decrease height by 2" to facilitate passenger entry, or increase ride height by 2" when off-roading to improve ground clearance.
The available Active Response 4WD system continuously adjusts to driving conditions, and works with an electronic limited-slip differential to improve the Yukon's handling and control regardless of the weather or terrain.
In its Denali trim, the new Yukon more luxurious than ever. It sports rich, hand-stitched leather and real wood trim, providing an elegant home for its high tech digital instrument panel. It also packs a 15" color heads-up display, a high-def surround vision camera, Magnetic Ride Control, and more.
With ample power, and new trailering features like multiple camera views, trailer tire pressure and temperature monitoring, and the ability to store unique trailer profile data, the Yukon is more ready than ever to haul your snowmobiles, jet skis, motorcycles, and more.
Another nifty feature in the Denali model is the power-sliding center console in the second row, which moves out of the way to make it easy to enter, and can move closer to passengers for easy access to cupholders and climate controls. The second row seats also slide for ease of entry and exit.
In back, the Yukon gains 28.2 cubic feet of cargo space, boosting its maximum cargo capacity to 122.9 cubic feet, while the Yukon XL adds 23 cubic feet of storage space for a cavernous 144.7 cubic feet.
GMC has been making the Yukon since 1999, and over the years it's continued to see lots of improvements. The 2021 model year continues this tradition, with upgrades in every department, from its powertrain to its suspension and handling, to its technology. With a bold and dramatic new appearance, it's one of the most substantial and refined SUVs you can buy.