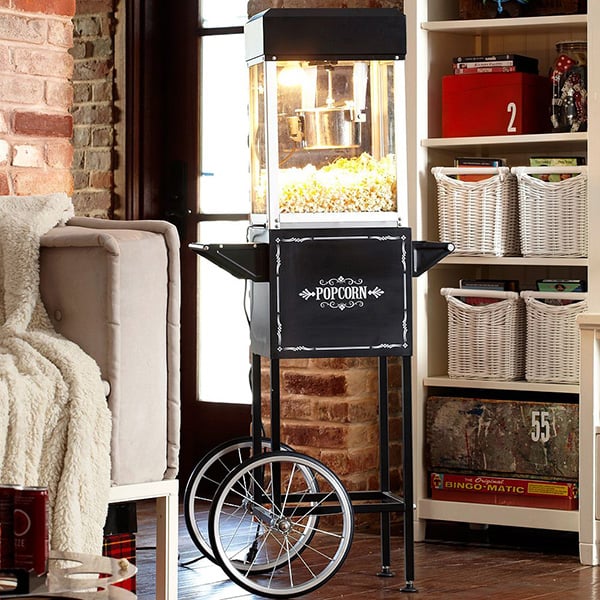 Done with This One? Click Here for the Next Awesome Post!
Living Room Popcorn Machine
---
A vintage-inspired popcorn machine on a sturdy frame with large wheels. Measures 24″ x 12″ x 53.5″. The machine itself can be detached from the frame. Makes 10 cups of popcorn in three minutes.