Our Easter Jeep Safari Adventure
4x4 | bfgoodrich | jeeps | off-road | travel | May 4, 2019
Words and Images by Chad Kirchner
Recently we went to Moab, Utah with our friends at BFGoodrich to check out the sights and sounds of the Easter Jeep Safari. Held every April, Jeeps from all over the country descend on the remote desert town to hit the trails, see old friends, and live the Jeep life.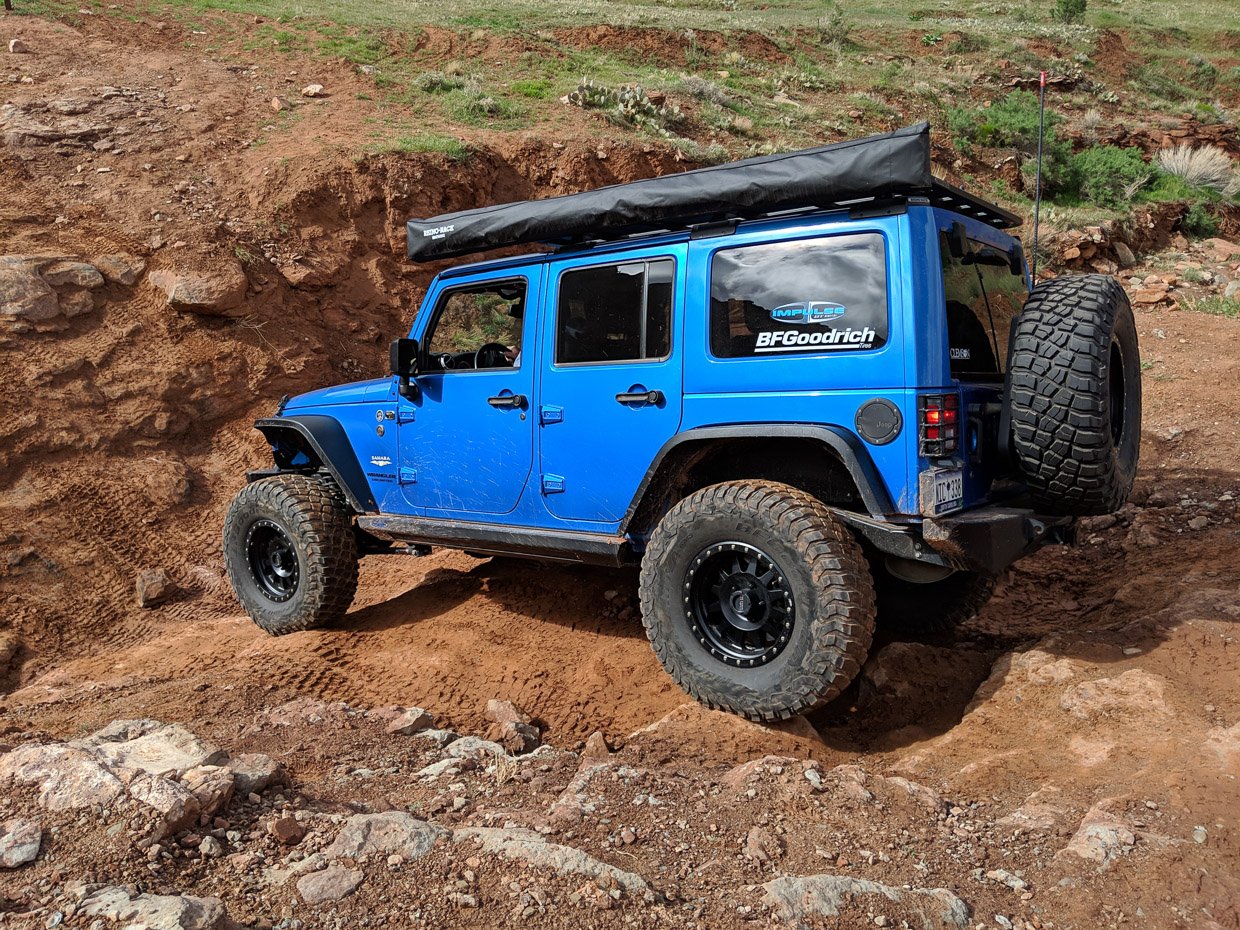 BFGoodrich makes the optional tires on JL Wrangler Rubicon, and they were also showing off their latest mud-terrain offering, the KM3. We hopped in a KM3-equipped JK Rubicon set up for trail use and scouted out the best that Moab has to offer.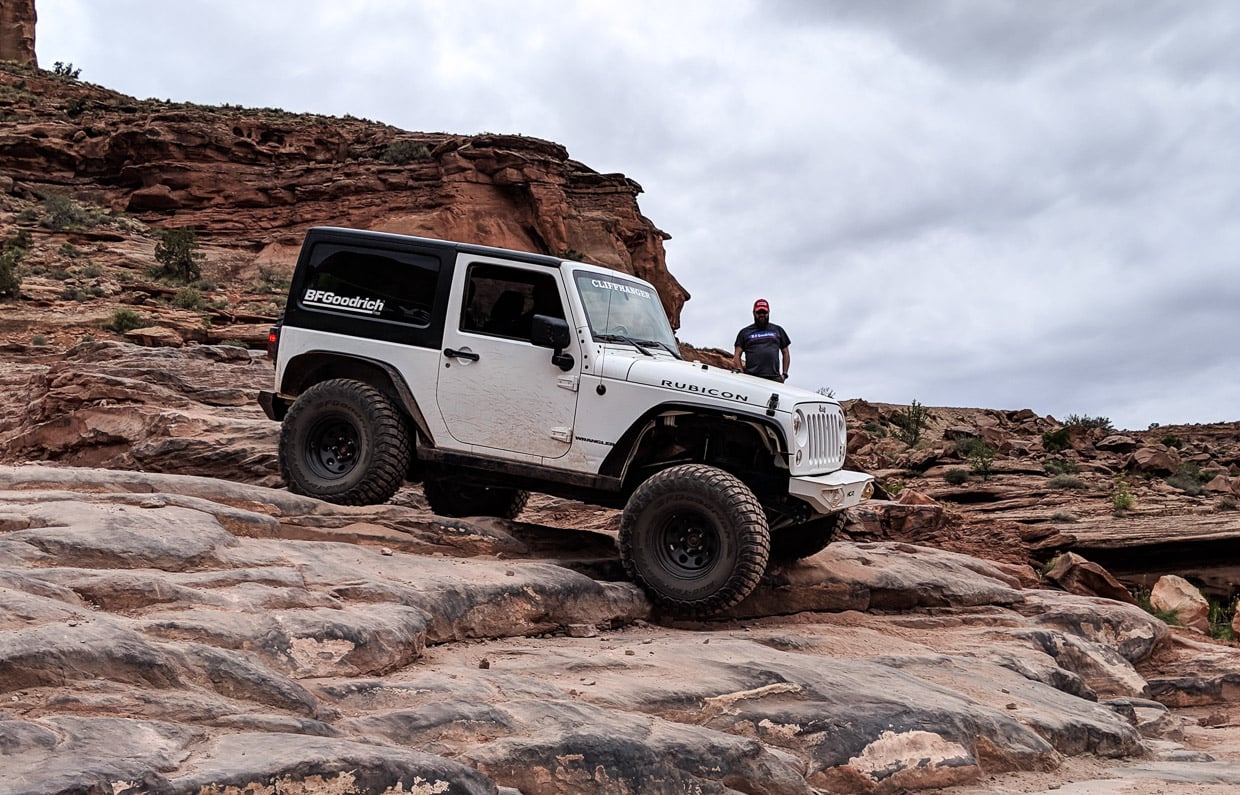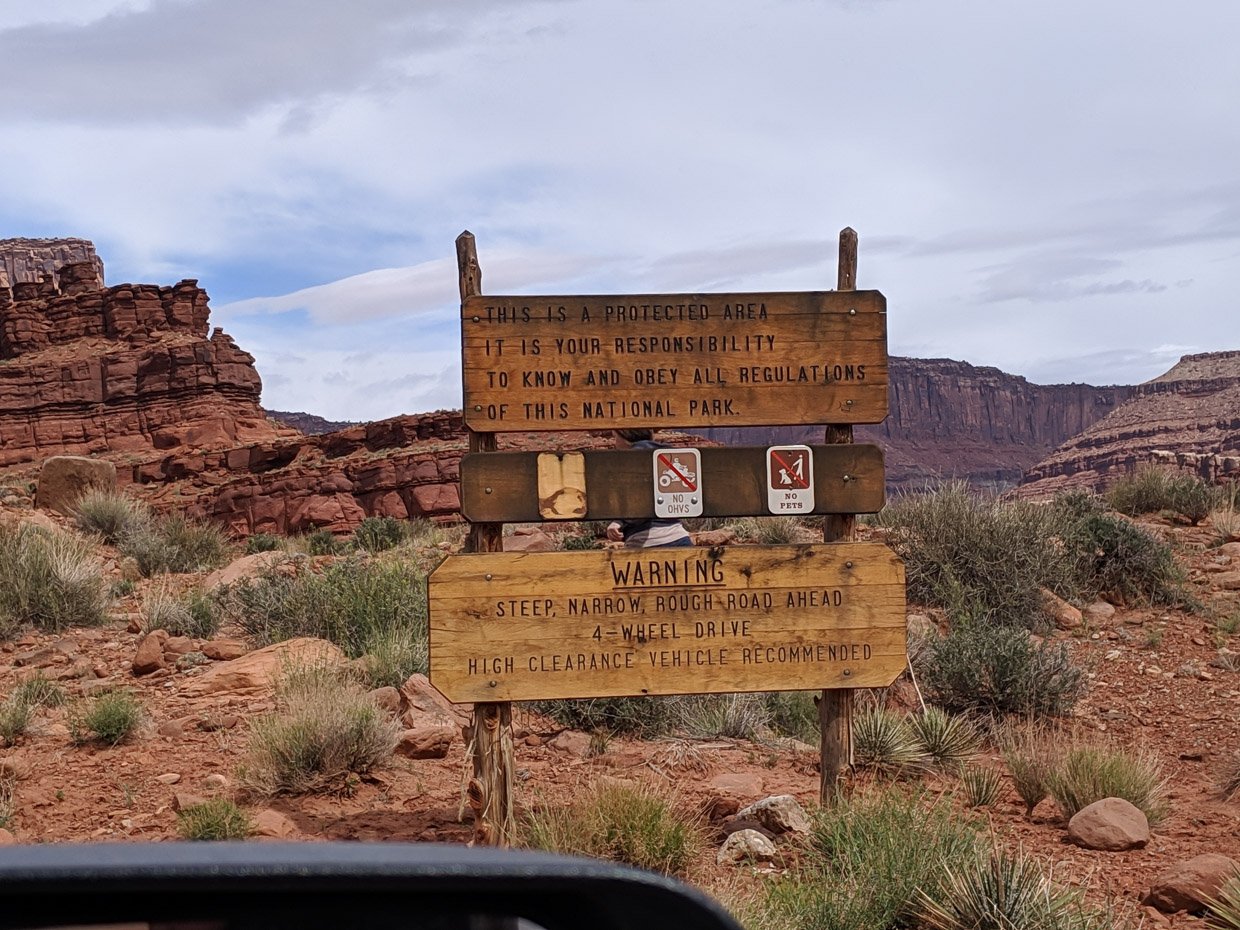 On the more basic trails, any Jeep can make it through. While it's not an extreme test of the tires, it is a chance for leisurely sightseeing of one of the most beautiful places in the world. Arches National Park is nearby, as is Canyonlands National Park. If you're someone who likes to check national parks off your list, it's easy to get a few in Moab.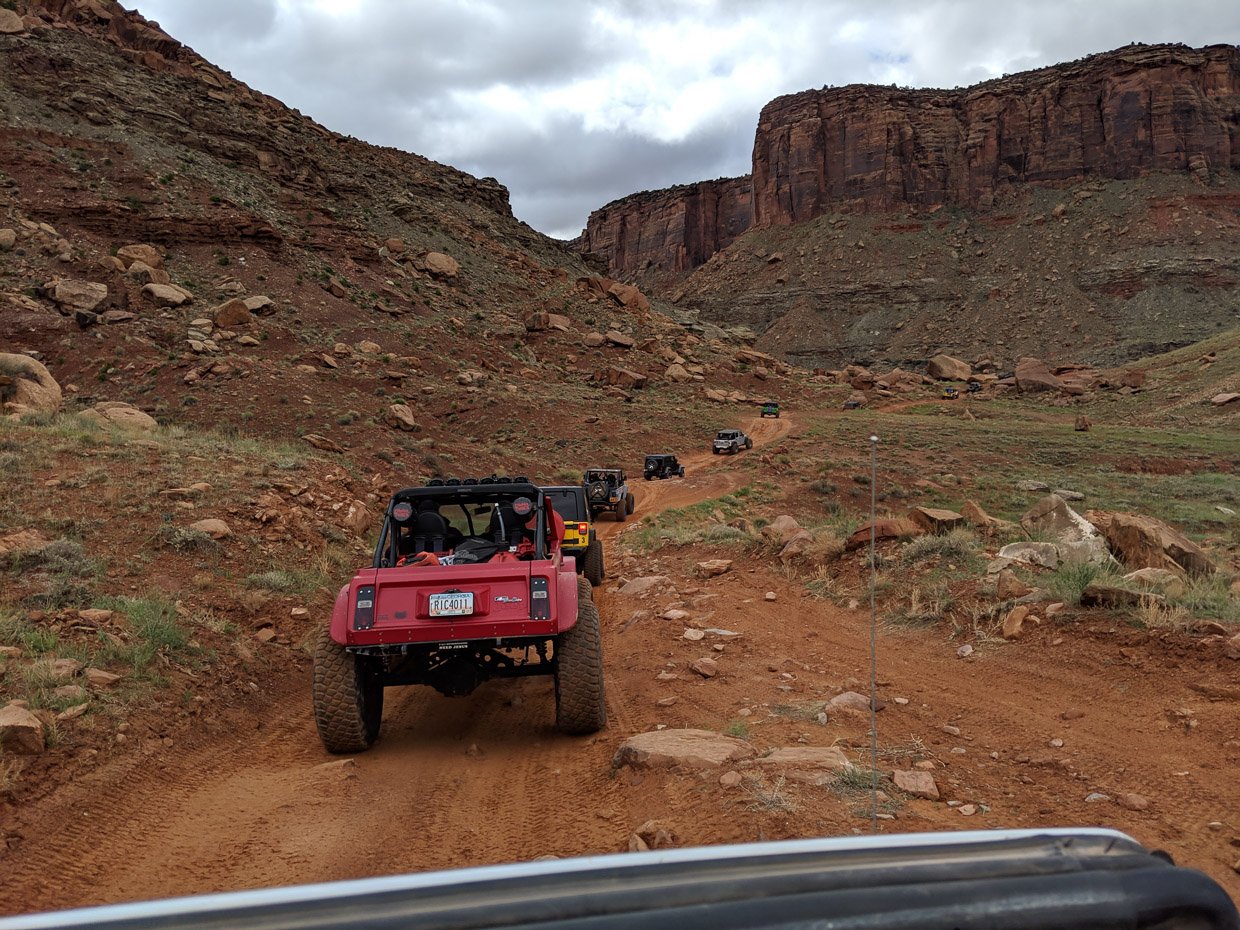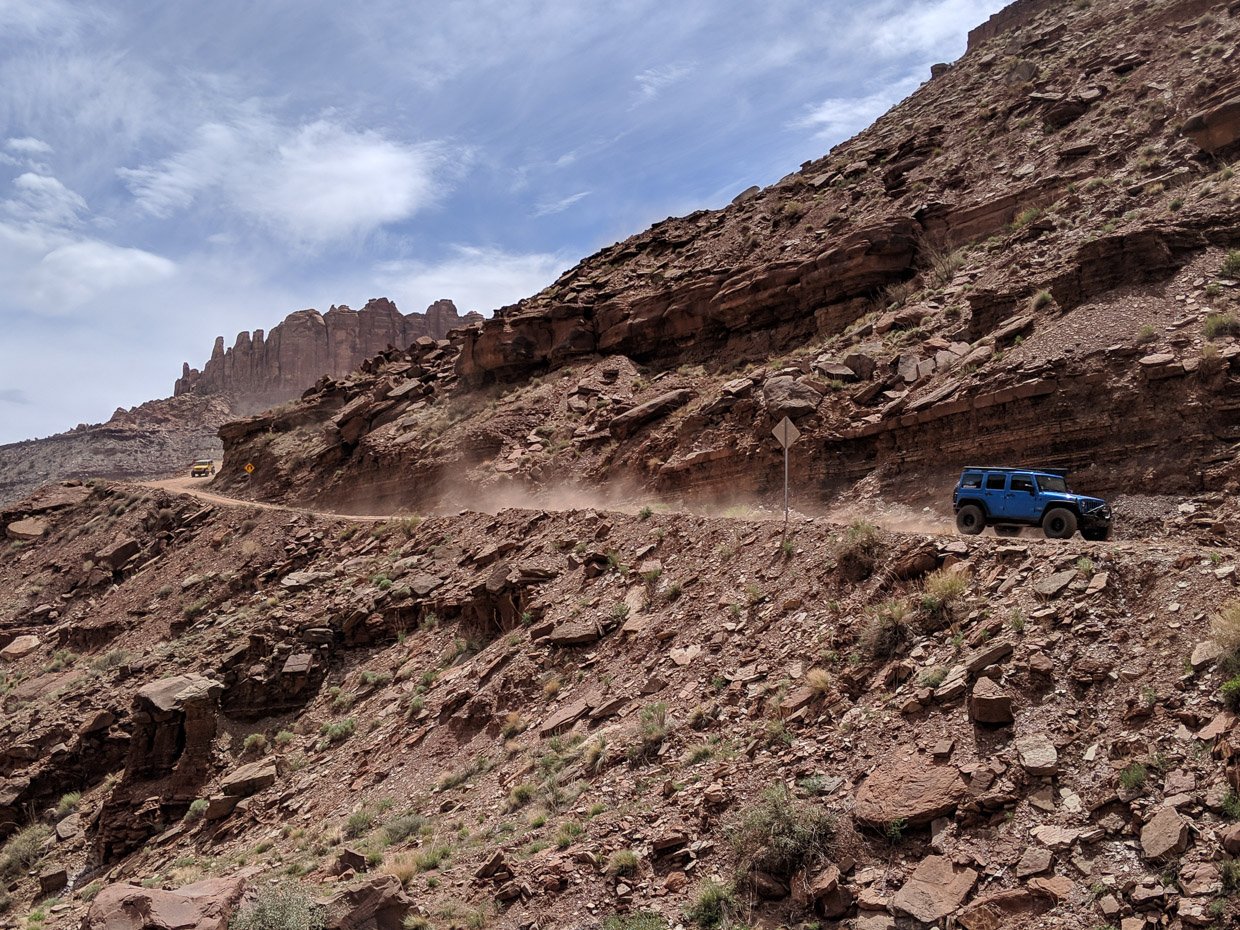 BFGoodrich brought along their AEV Brute, which looks just like the Jeep Gladiator pickup. There's a reason for that. AEV was building Jeep pickups before Jeep formally decided to get back into the game. The Brute can handle the most difficult terrain that the trails around Moab can offer.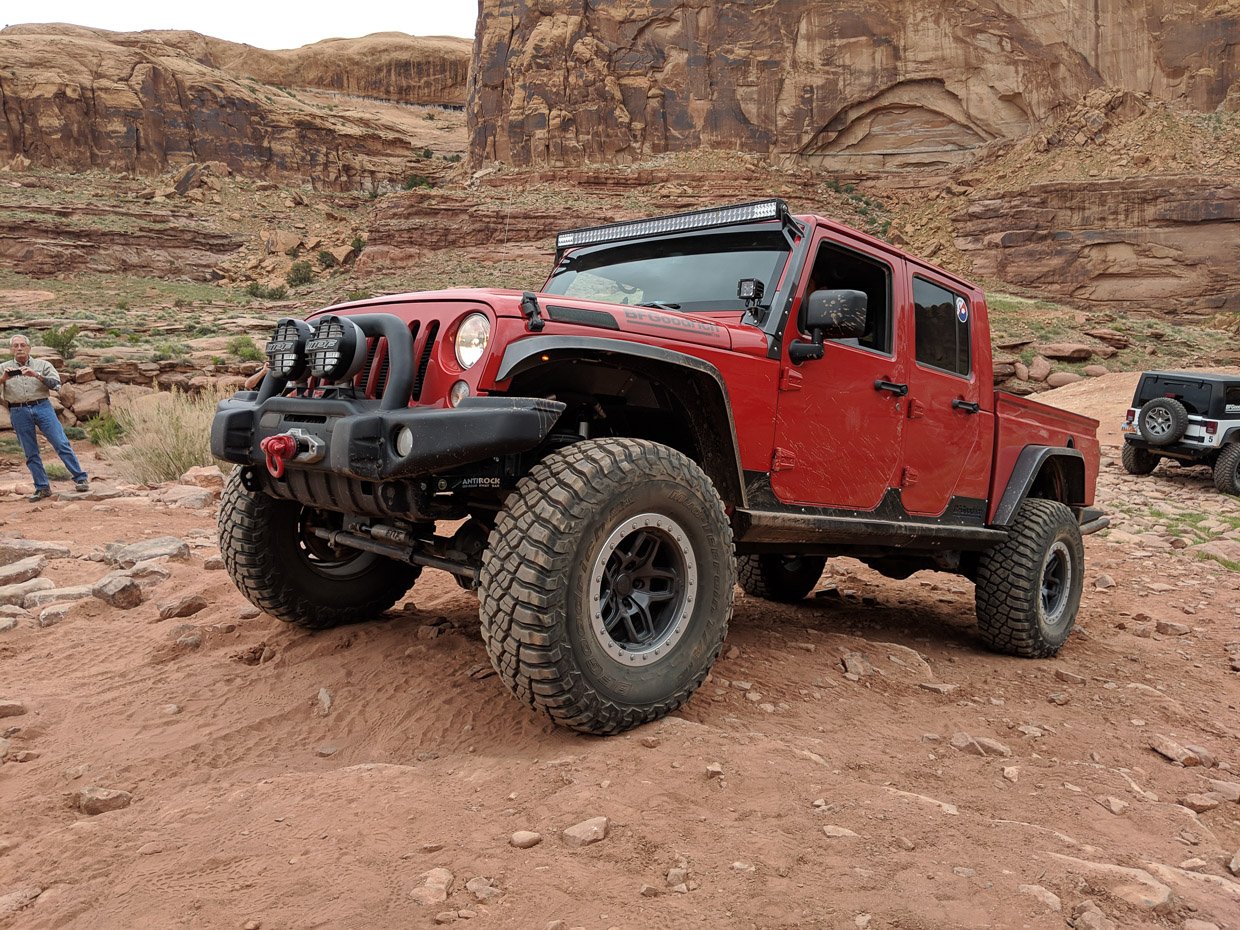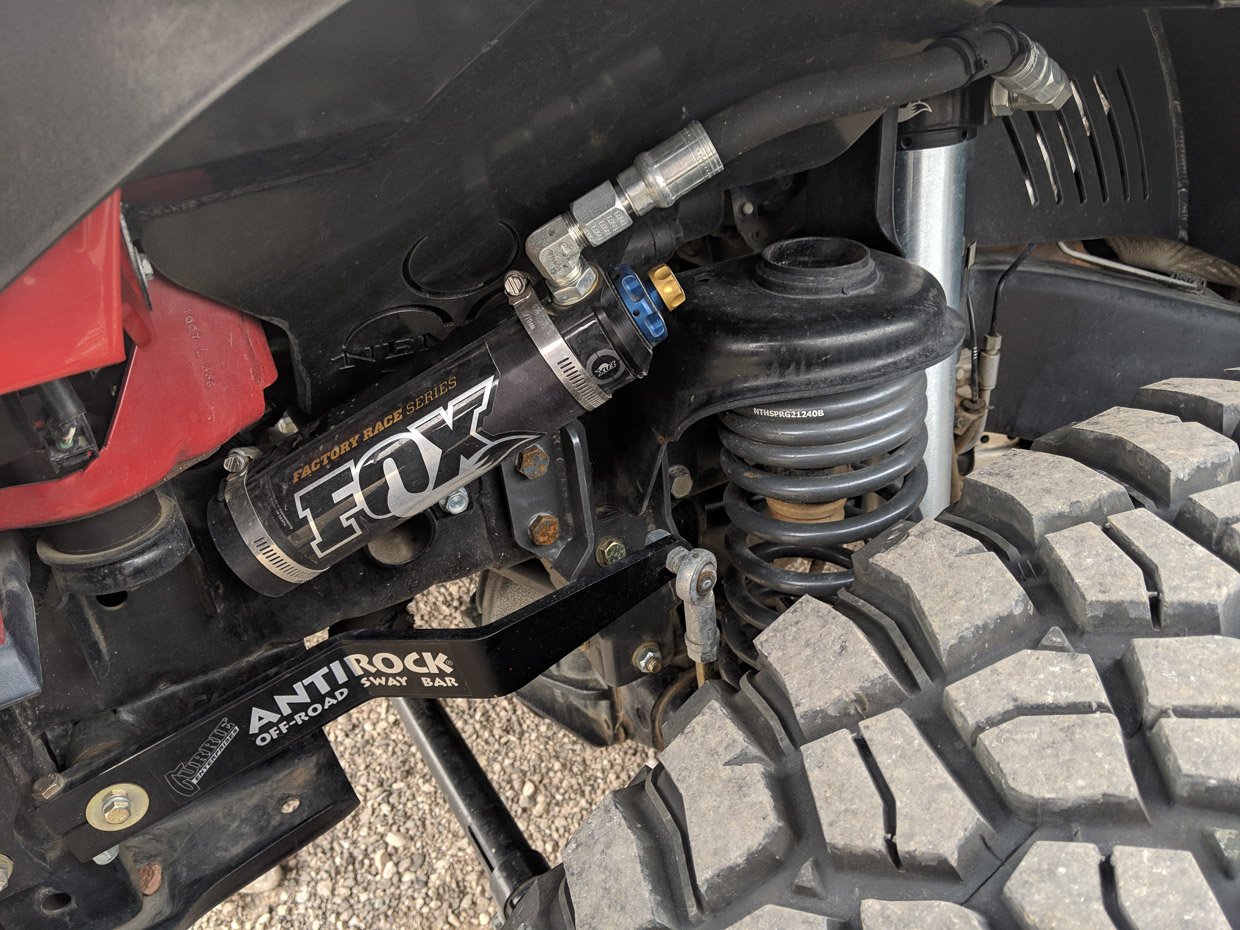 Another fascinating sight along the route were Quigley's four-wheel drive equipped vans. The Pennsylvania company retrofits two-wheel drive vans, like the Ford Transit and Nissan NV, with four-wheel drive hardware. Equipped with BFGoodrich off-road tires, they could handle all of the difficult hazards that our Jeeps could handle.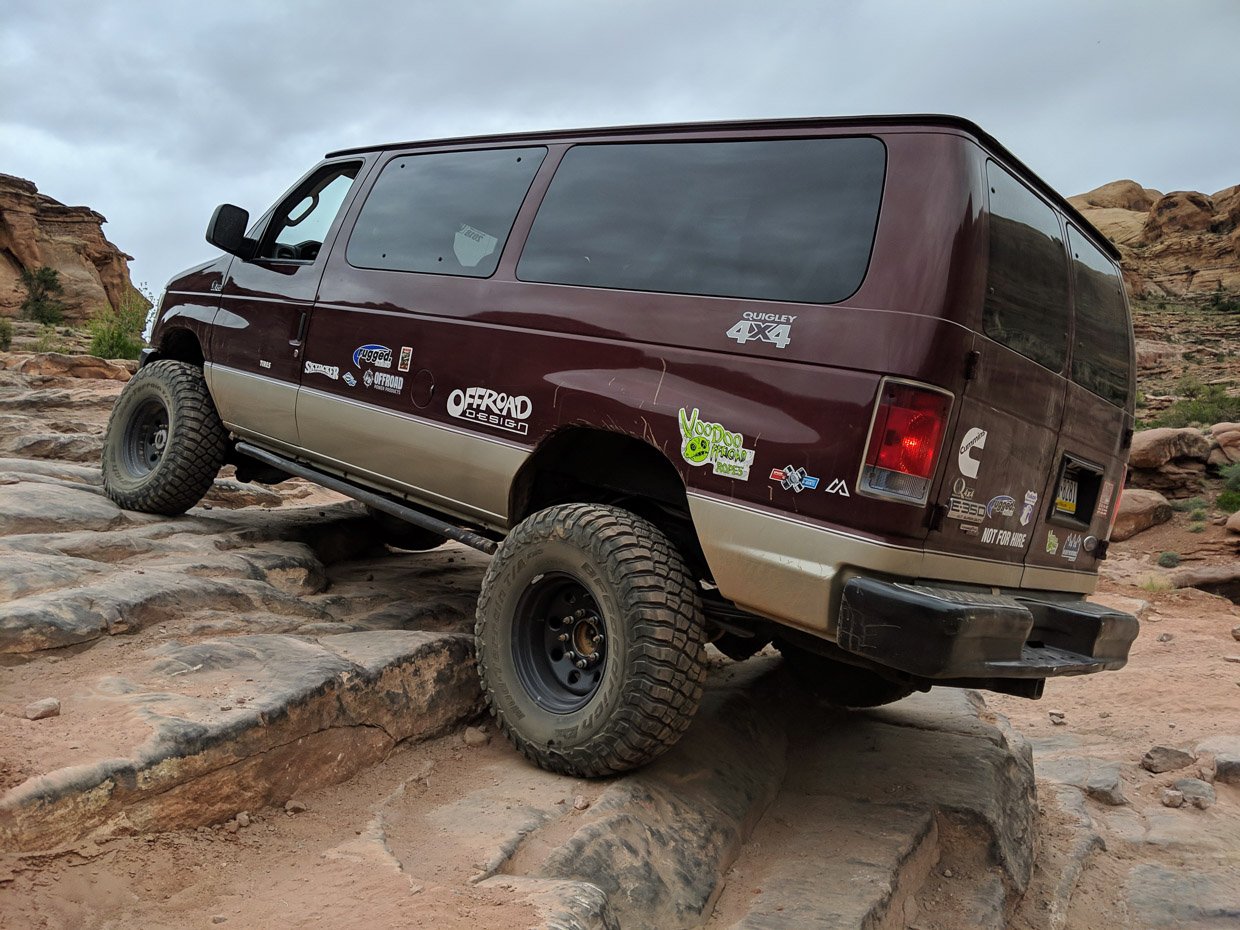 When off-roading, you'll want to make sure you have a spotter with you to help you around difficult obstacles, and more difficult trails like Kane Creek are better tackled with a couple of Jeeps with winches. Airing-down tires is also a good idea, as it can reduce the likelihood of a puncture, and improve traction.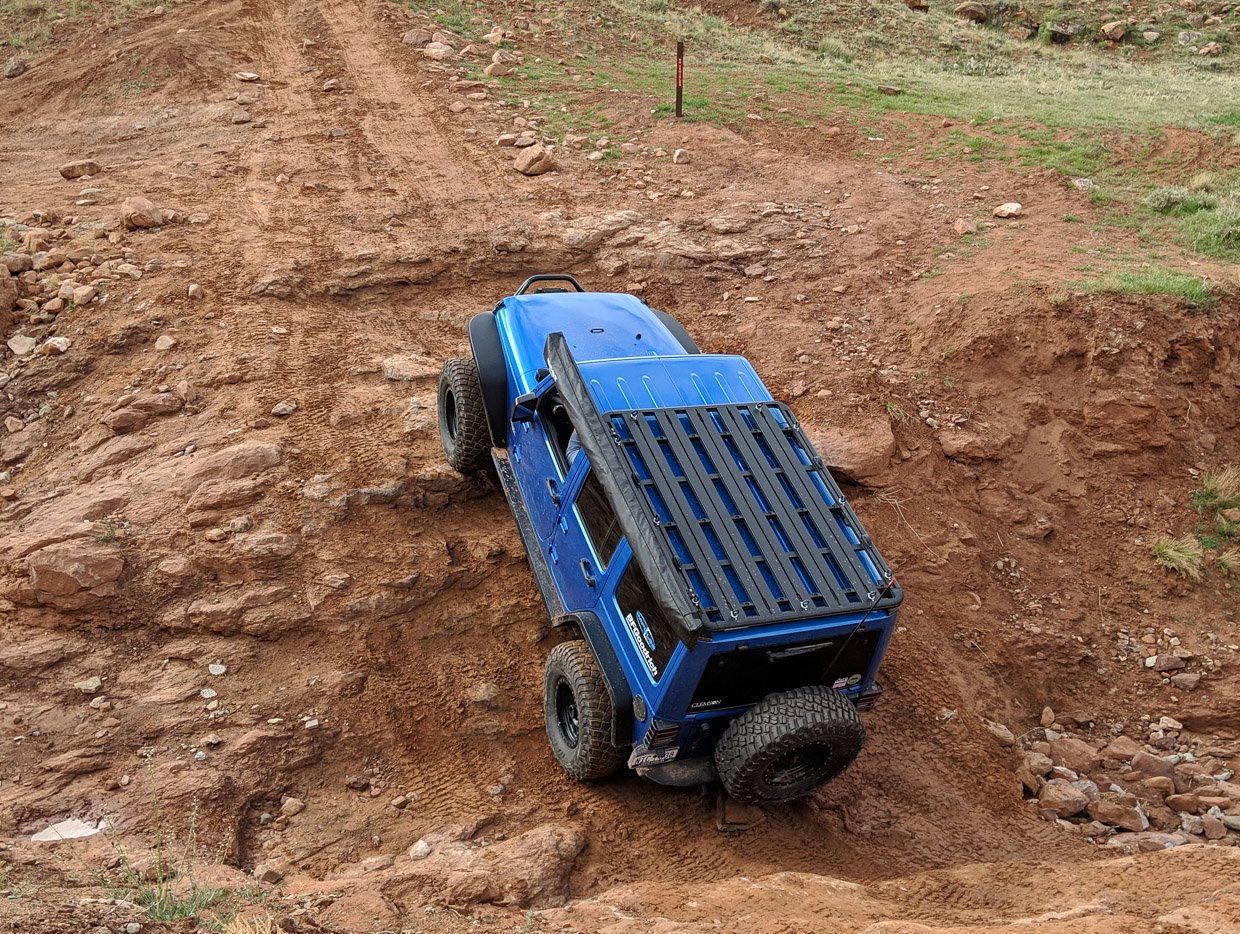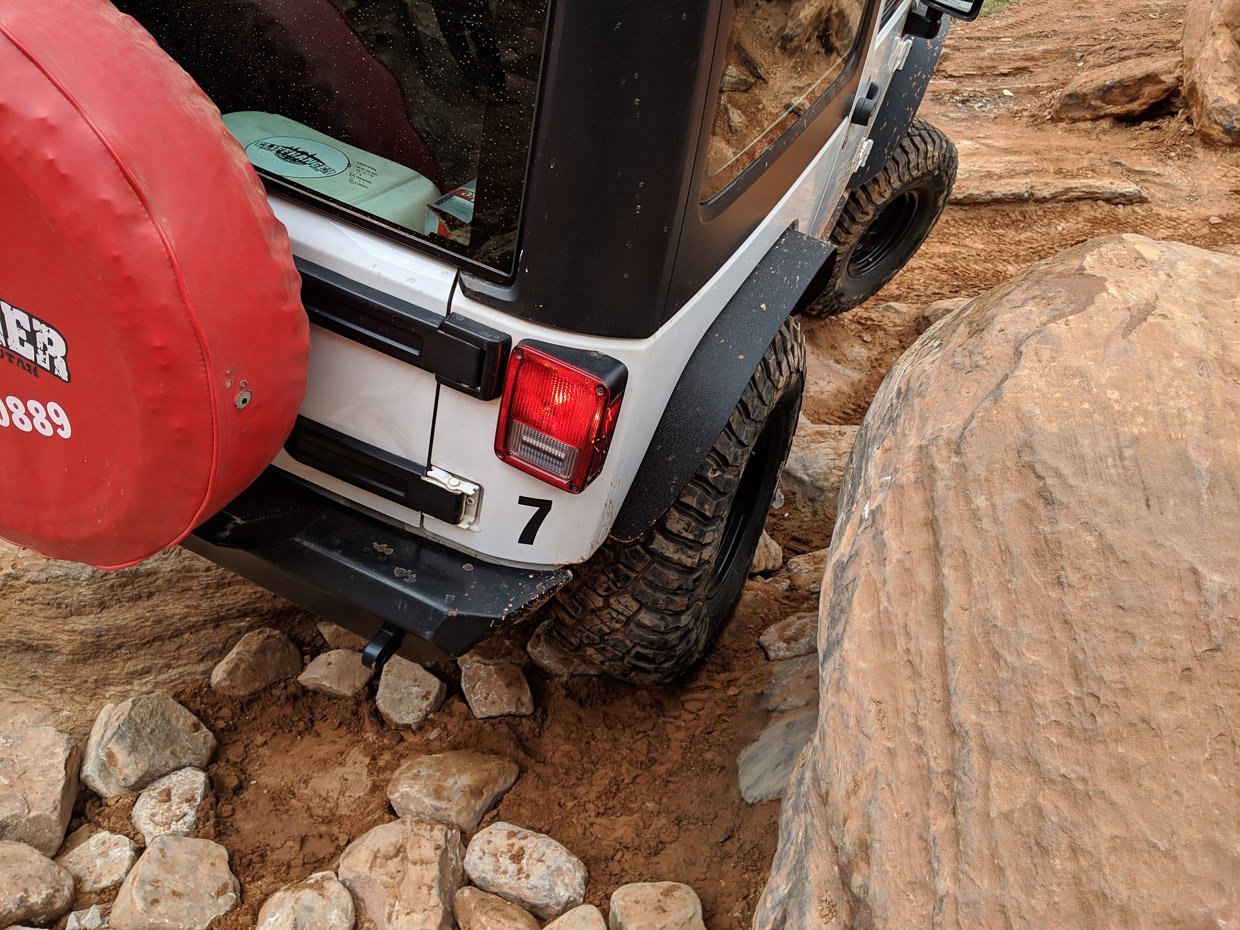 The week of Easter Jeep Safari is crazy, so if you want to avoid the crowds hit up Moab pretty much any time the rest of the season. But if you want to hang out with thousands of your closest Jeep friends, Easter Jeep Safari is the event to be at.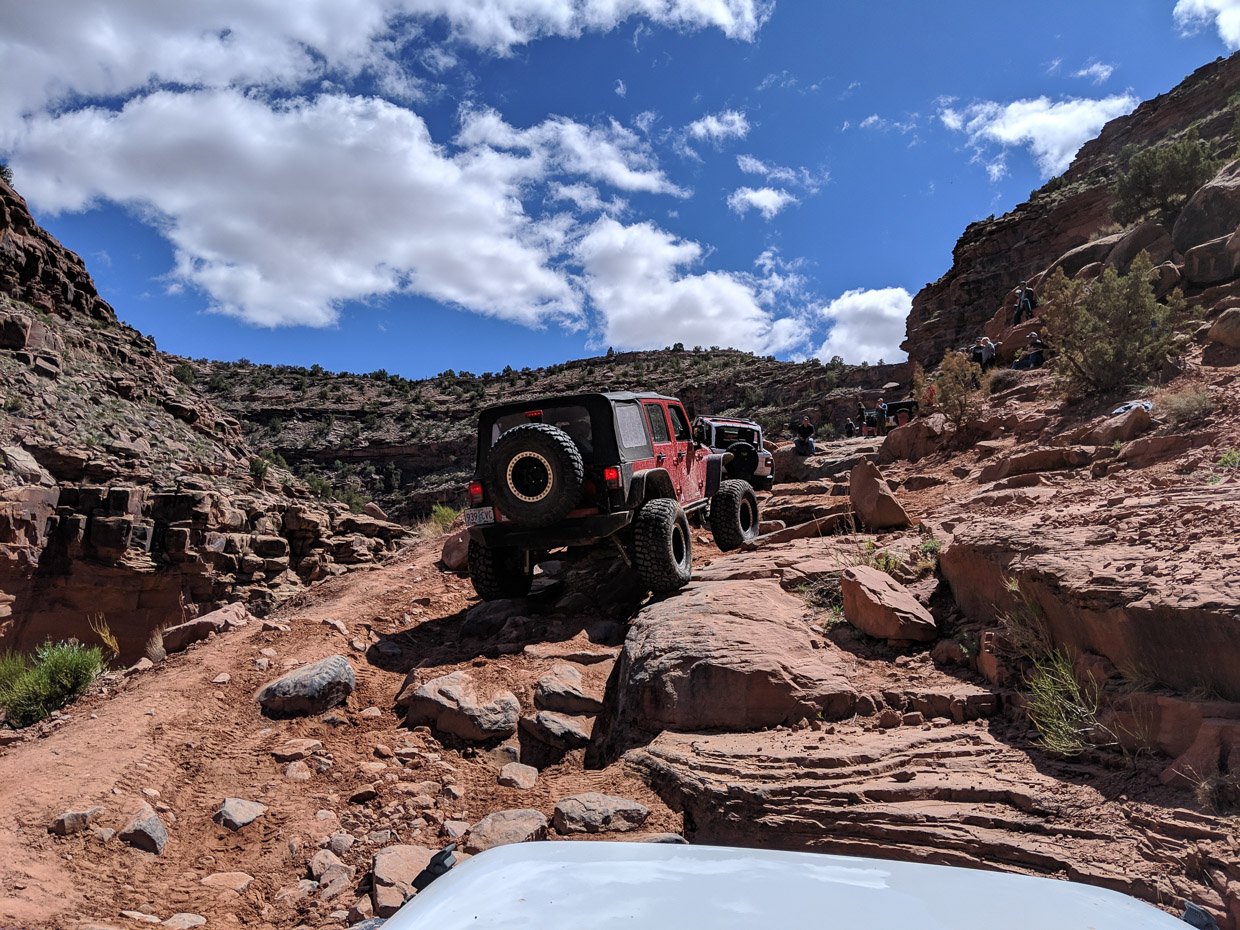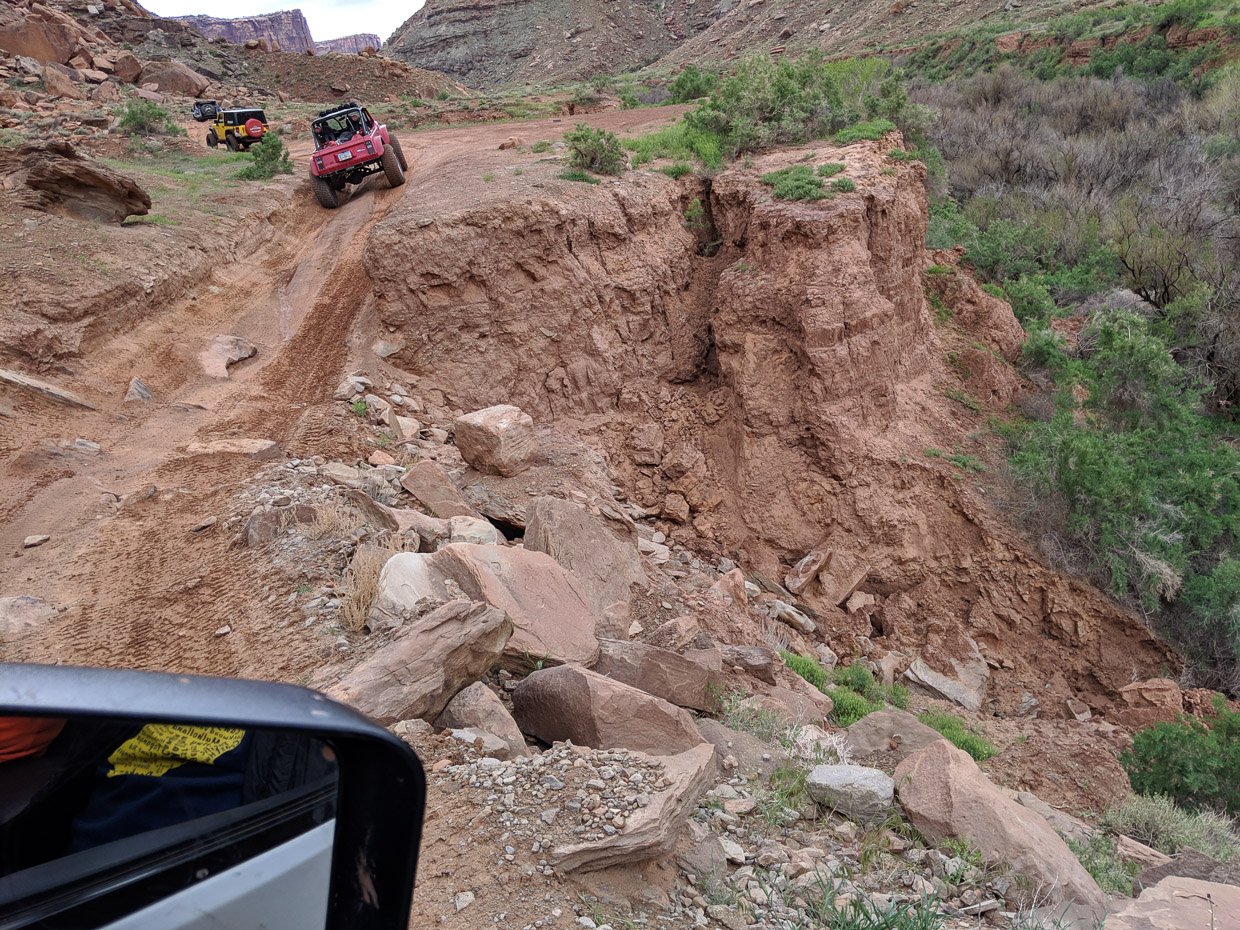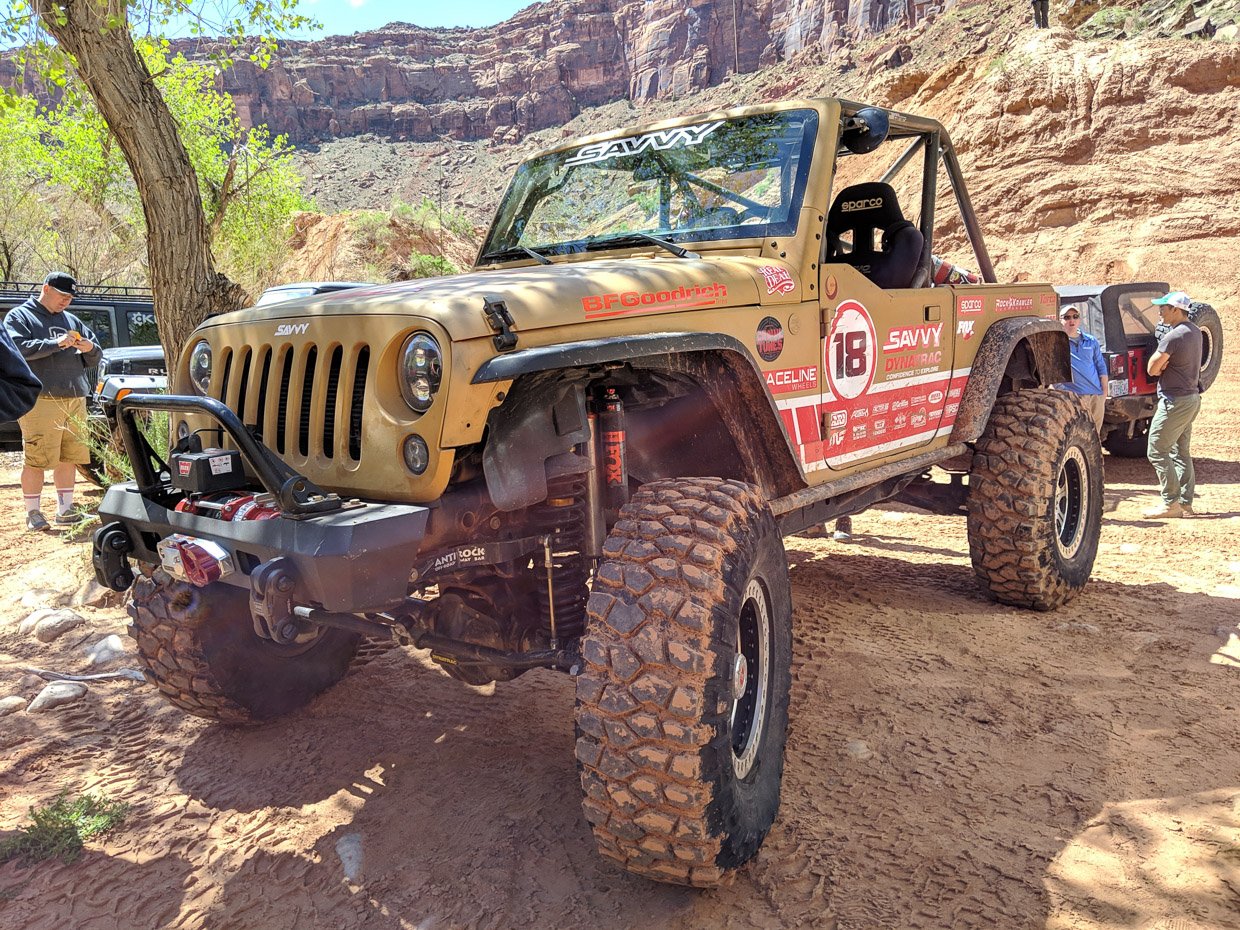 Thanks to
BFGoodrich
for providing us with this incredible opportunity to experience the Easter Jeep Safari and their impressive KM3 off-road tires.