Monkey 47 Dry Gin
drinks | gin | spirits | November 23, 2020
Words by Vic Arkoff
One of the world's finest gins comes from Germany, not London. Rated a near-perfect 99 by Distiller.com, Monkey 47 Dry Gin is a delicious juniper concoction with prominent herbal, fruity, and peppery notes, and a sweet finish. The 47 in the name comes from the 47 botanicals used and the 47% ABV.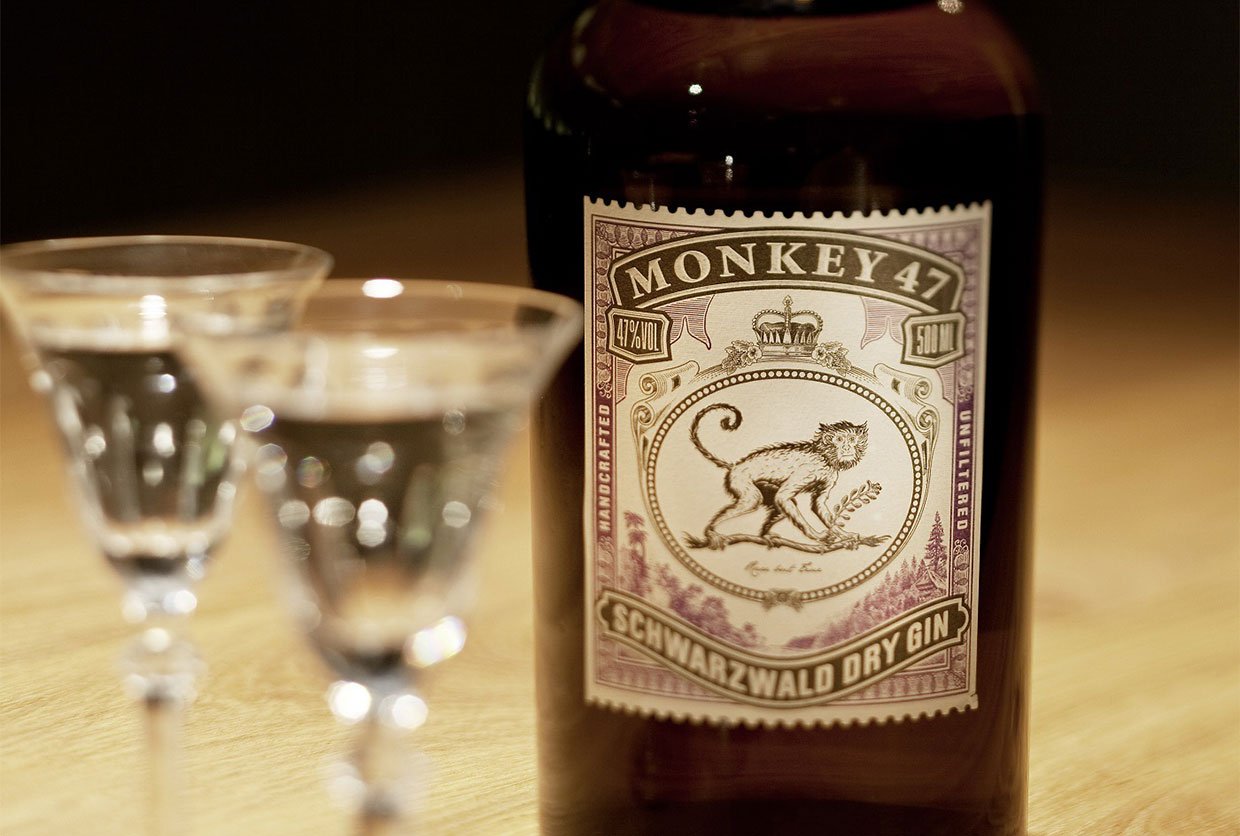 When you buy through links on our site, we may earn an affiliate commission. As an Amazon Associate I earn from qualifying purchases.
Distilled in the Black Forest with spring water and local lingonberries, Monkey 47 Dry Gin helped inspire the latest gin craze with cocktails like the playful Monkey Le Gurk. The original Le Gurk cocktail was invented at the FCUK Yoga Bar in Essen, Germany by Axel Klubescheidt, now the brand ambassador for Monkey 47. For his Monkey Le Gurk recipe, he adapted the original with gin replacing vodka. "The cocktail is just mega-sweet," says Klubescheidt. "Apparently, people like me and the drink."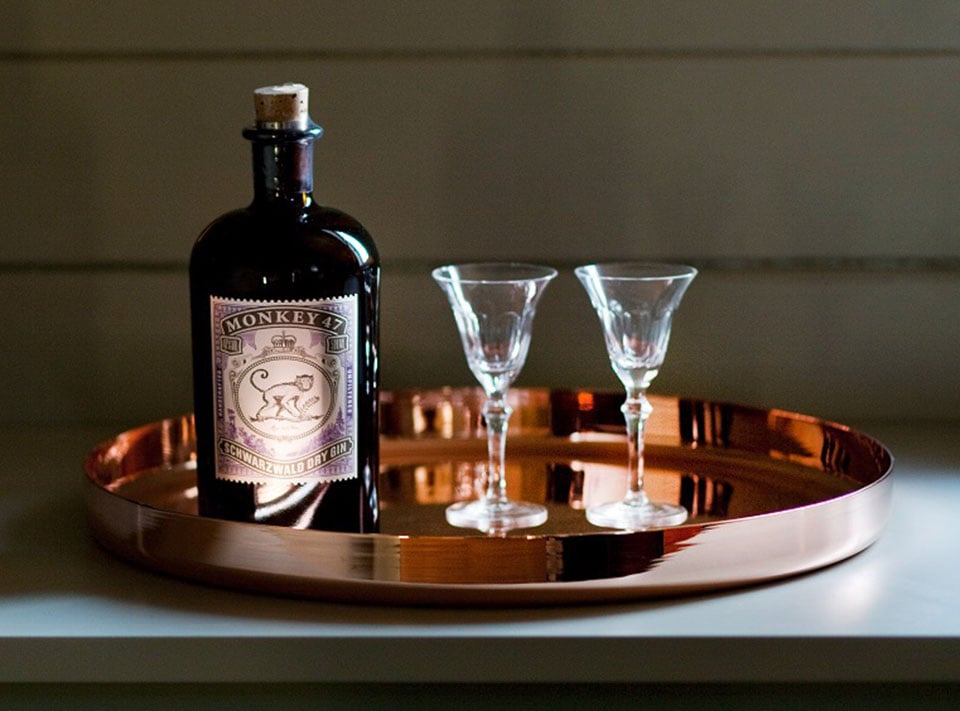 Recipe: Monkey Le Gurk
2 oz. Monkey 47 Dry Gin
3/4 oz. Elderflower Cordial
1/3 oz. Sugar Syrup
¾ oz. fresh lemon juice
¾ Cucumber
1 ½ oz. Cloudy apple juice
Apple slice

Preparation: Muddle the cucumber, lemon, cordial, and syrup in a shaker & add other ingredients. Shake with ice cubes and double strain into a highball glass with ice. Garnish the drink with an apple slice and cucumber.