Genesis X Speedium Coupe Concept EV
coupes | genesis | May 9, 2022
Words by Vic Arkoff
Genesis swept the 2022 iF Design Awards, winning four honors: three for Product Design and one for Interior Architecture. Then they topped themselves by unveiling the most jaw-dropping concept car of the NY Auto Show: the X Speedium Coupe, a streamlined preview of the Korean automaker's next wave of luxury EVs.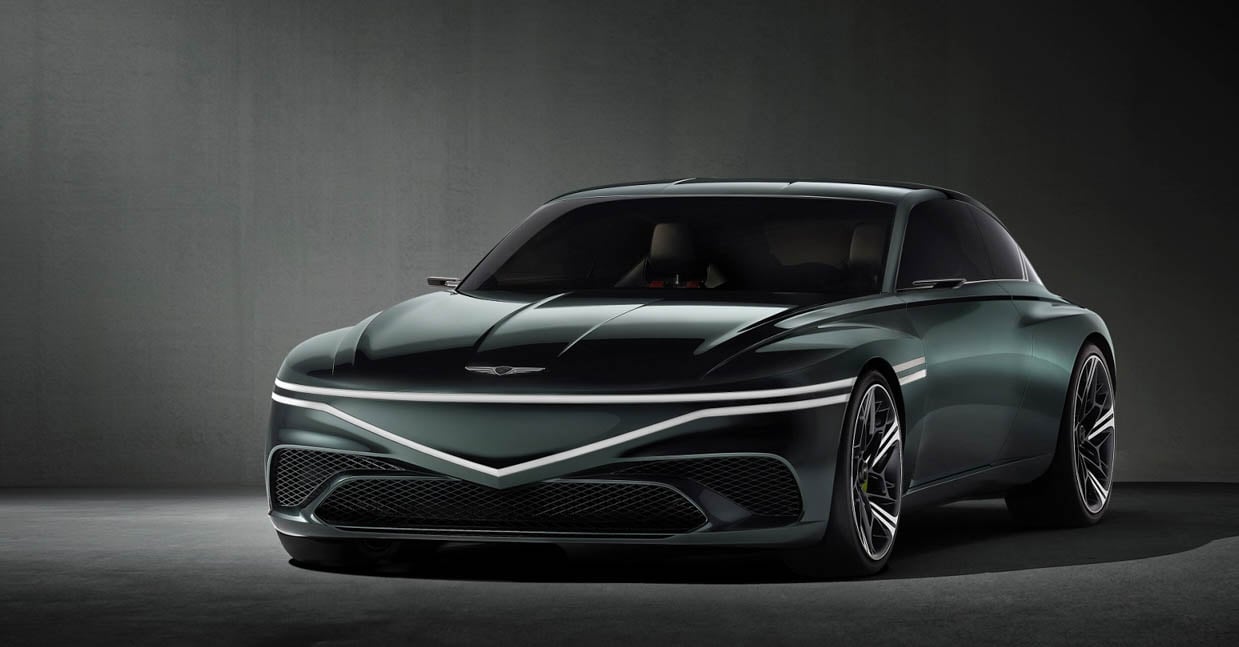 The concept EV reflects Genesis' principle of reductive design characterized by Genesis' signature Two Lines lamps that have evolved into a full-width element resembling the Genesis Crest Grille. An hourglass silhouette gives the car sex appeal and an athletic muscular presence. Inspired by a Korean racetrack, it looks fast just sitting still.
The Genesis X Speedium Coupe began as a "freestyle" design based on the Genesis X Concept by the 2022 World Car Person of the Year, Genesis Chief Creative Officer Luc Donckerwolke, and SangYup Lee, Head of Genesis Design. "For a young luxury brand we have to be audacious, progressive, and distinctly Korean," says Lee.