Driven: 2020 Ford Police Interceptor
ford | police | suvs | June 10, 2019
We get to drive a lot of cars around here – some of which might attract the attention of the police. This time, we got some wheel time in Ford's latest police pursuit vehicle – a fast, sturdy, and safe SUV made here in Chicago. We were especially impressed with the new Hybrid model. Read on and learn what makes a police SUV different.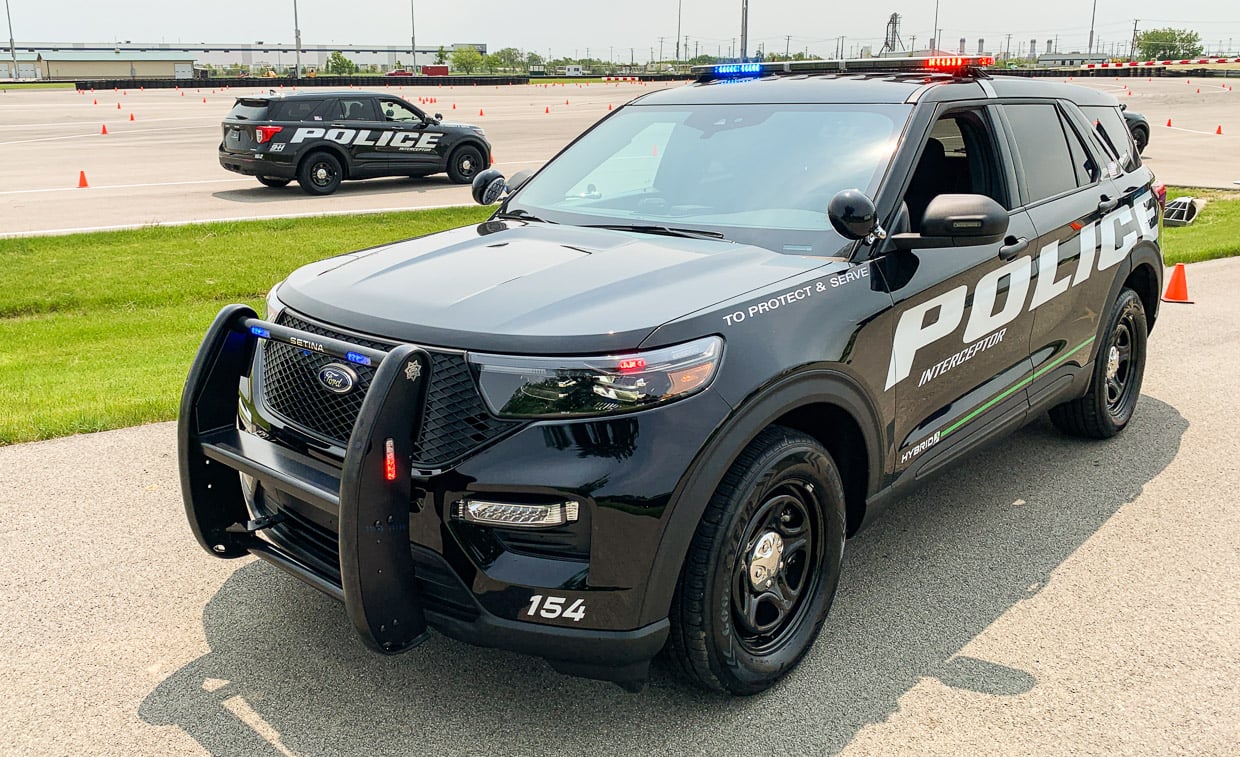 The 2020 Ford Police Interceptor Utility is pursuit-rated, and can be equipped with one of three drivetrains: a 3.3.liter V6 than makes 285hp and 260 lb-ft. torque; a 3.3 liter V6 hybrid with 318 hp combined; or a 3.0-liter EcoBoost V6 with 400hp and 415 lb-ft. of torque for catching the fastest of the baddies.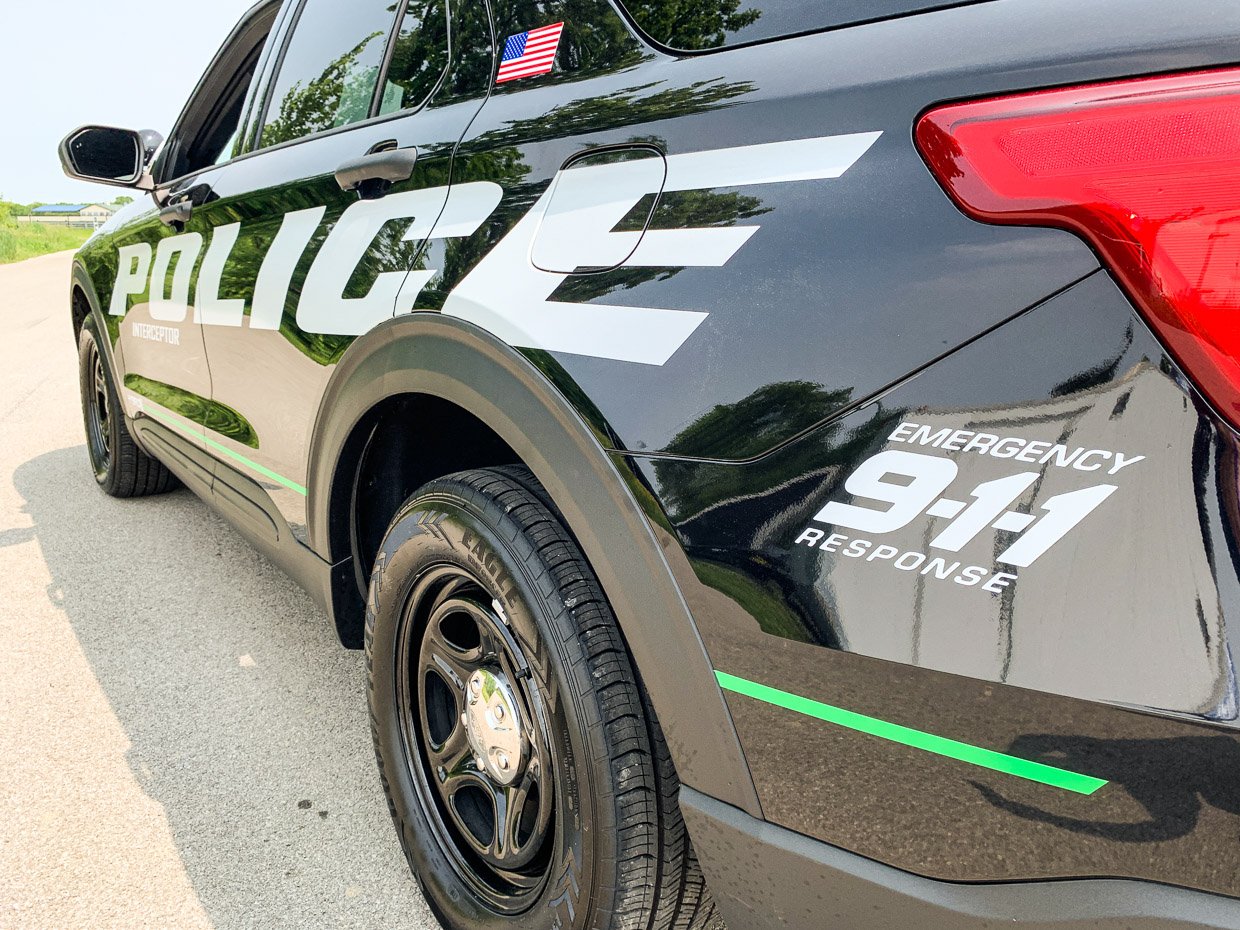 Perhaps the most notable new feature for the 2020 Police Interceptor is the available hybrid gas/electric drivetrain. This system offers more horspower and torque than the gas-only version, while providing much improved fuel economy (24 mpg combined vs 17 mpg for the prior gas version).

Did you know that the average police car sits at idle for about 60% of the time that it's on duty? The Interceptor's hybrid system can cut fuel use and carbon emissions dramatically while at idle, as the SUV operates its electrical system off of the hybrid's battery instead of engine power. Ford estimates that each hybrid Interceptor will save an estimated 343 gallons per year while driving, and another 933 gallons while at idle. In addition, a regenerative braking system captures energy and sends it to the battery when slowing down, and reduces wear on brake pads and rotors.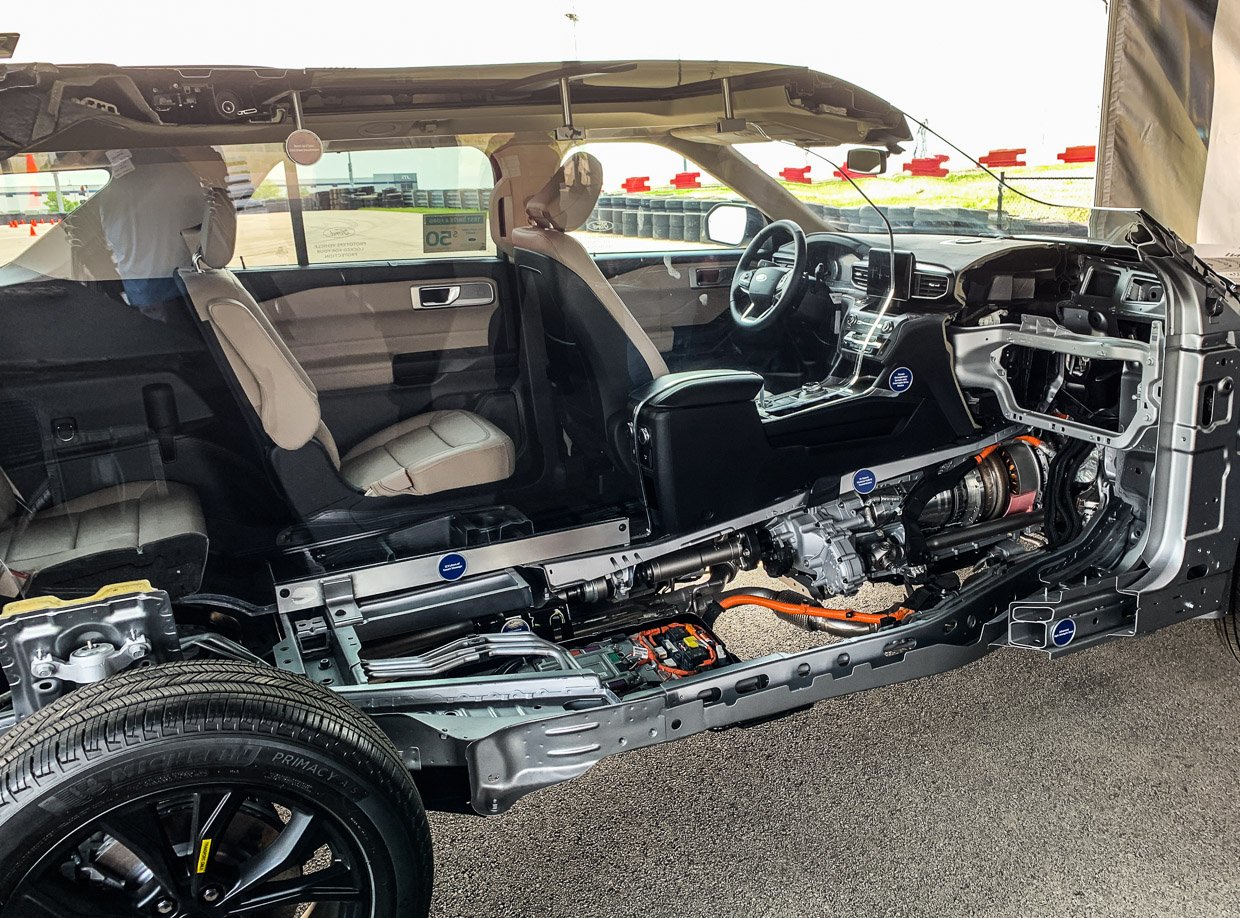 These new police utility vehicles are quick for their size, with the V6 Hybrid and EcoBoost V6 besting every competing pursuit SUV and sedan in 0-to-100 mph acceleration and lap time in testing by both the Michigan State Police and Los Angeles County Sherriff's Department. The hybrid does 0-to-60 in 6.9 seconds with a top speed of 137 mph, while the EcoBoost does the same in 5.8 seconds, with a 150 mph top speed.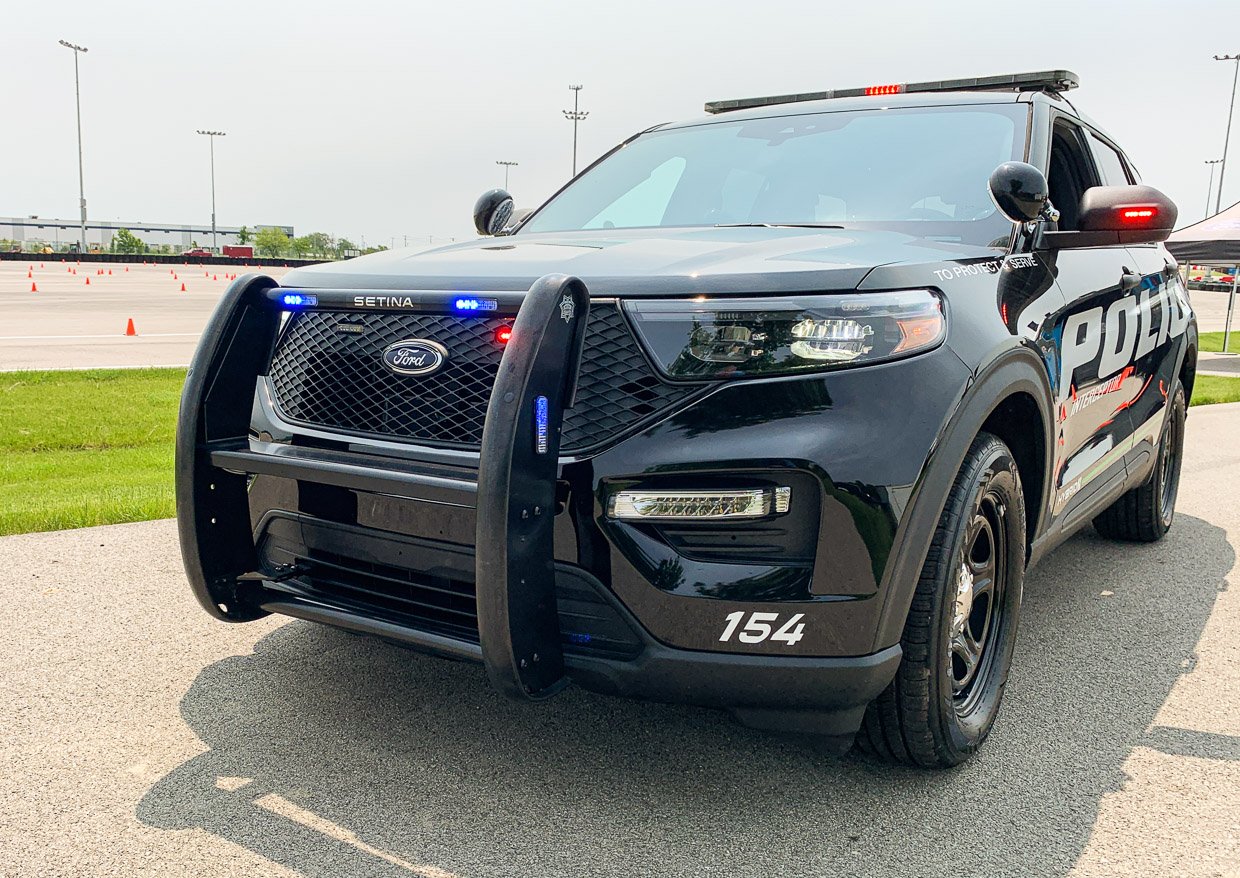 Every Police Interceptor packs an all-wheel drivetrain, ensuring quick launches, and stable handling in challenging conditions. We found the hybrid offered the best ride stability thanks to the weight distribution of its battery pack. They also have specially tuned brakes, which can handle extremely aggressive stopping if needed.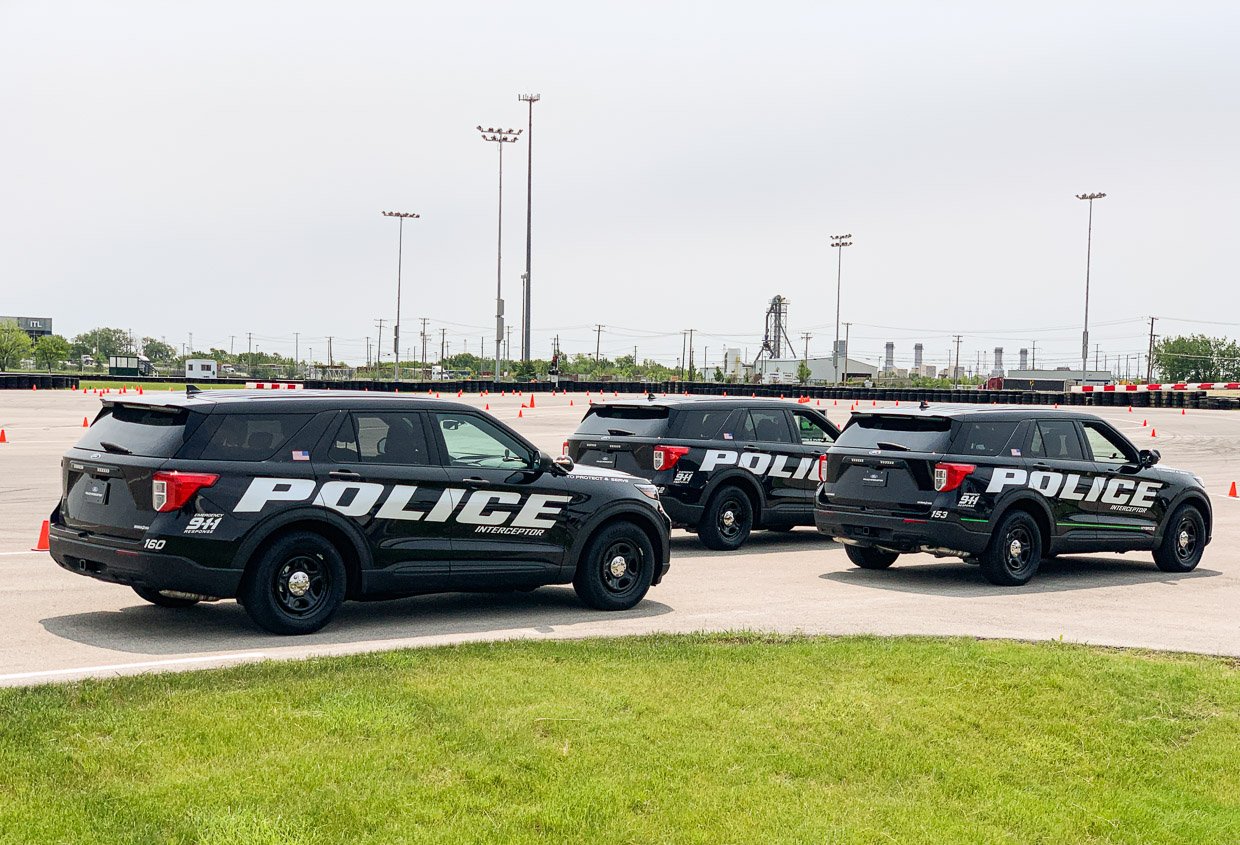 Safety is a critical component of every vehicle, but especially one vehicle designed for high-speed pursuits. There's always the potential of going off-road, hitting a curb at speed, collisions, or having to perform a PIT maneuver. Ford reinforces each Police Interceptor to maximize safety for its occupants, and it's currently the only police vehicle that's been rear-impact tested to 75 mph. There are also anti-stab metal plates in the front seat backs to protect occupants from potential evildoers in the back seat. Ford also offers a Perimeter Alert system - a slick bit of tech that uses the blind spot monitoring system to alert officers to the presence of approaching threats from 270º around the sides and rear of the vehicle.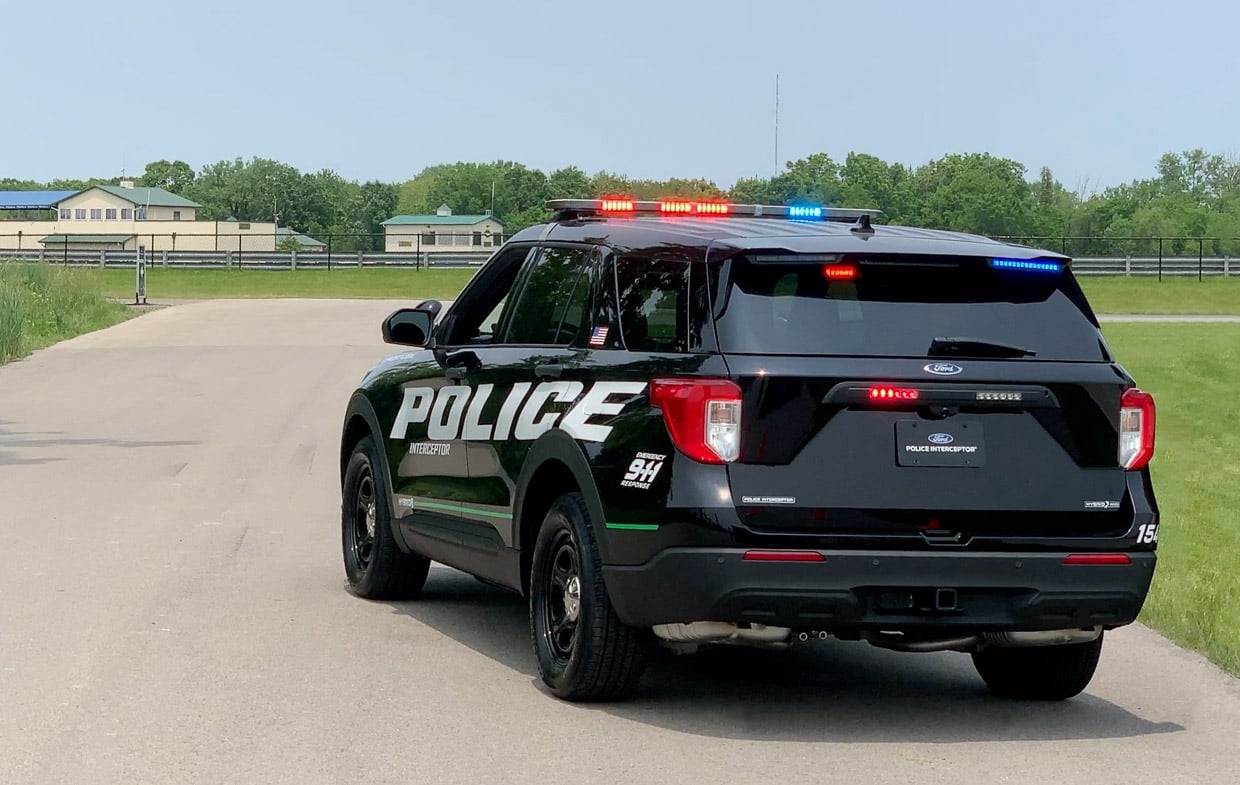 Inside, the Ford Interceptor is designed for serious work and safety. It has a traditional column shifter to make way for customizable center console that can fit radios, laptops, and other critical equipment. There's easy access to auxiliary power for those gadgets too. In addition, Its rear doors can be sealed to prevent criminals from stashing contraband, and it has vinyl flooring and a vinyl rear seat for easy cleaning. The doors can be fitted with body armor, and come fitted with tethers to prevent damage when quickly swung open.
In our brief time driving the Ford Interceptor Utility, it was clear that these SUVs mean serious business. They're rock solid, quick, comfortable up front, and offer ample protection for the hard-working and dedicated members of our law enforcement community.