A Day at the Track with Chevy
cars | chevrolet | suvs | trucks | April 11, 2017
Our first ride - the all-electric 2017 Chevrolet Bolt. Don't let its size fool you. It seats five full-size adults, does 0-to-60 in 6.3 seconds, corners brilliantly, and goes 238 miles between charges.
Next up: The new 2017 Colorado ZR2, as it sets off for the agility course. This impressive 4-wheel drive truck is ready for anything.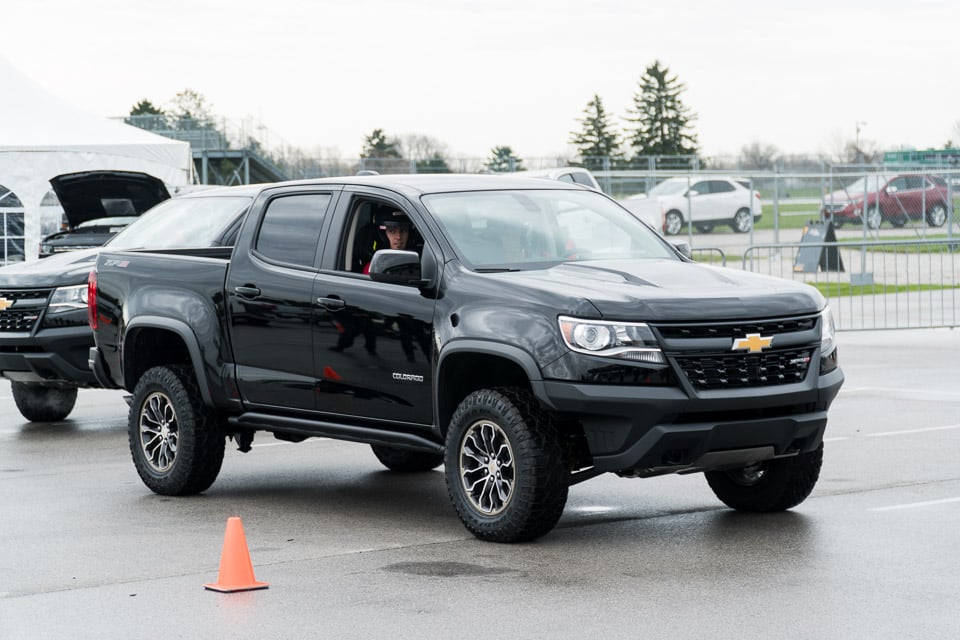 It rides on 17" alloy wheels with 31" GoodYear Wrangler tires, and deftly handles any terrain thanks to Multimatic DSSV shocks.
This steep hill was no match for the truck, even when it got a good soaking from the rain. (Photo: AJ Mast/General Motors)
The ZR2 made quick work of gravel, logs, and some speedbumps that are almost as big as the ones in our neighborhood in Chicago.
Our next challenge: Tow an 8,500 pound load with the Silverado 2500HD. No prob.
Thanks to the 6.6-liter Duramax diesel engine's 445hp and 910 lb-ft. of torque, trailer brake tech, and exhaust braking, it felt like we were towing nothing at all. (Photo: AJ Mast/General Motors)
As we approached the track from the garage area, we saw the slightest teaser of what awaited us on the other side of the fence.
Once we made our way through Gasoline Alley and into the stands, we were greeted by an awesome sight - 101 Chevy Camaros decked out in Indy 500 Pace Car liveries, ready to take a parade lap.
Once trackside, we suited up in helmets and safety gear for a ride in the powerful new 2017 Camaro ZL1.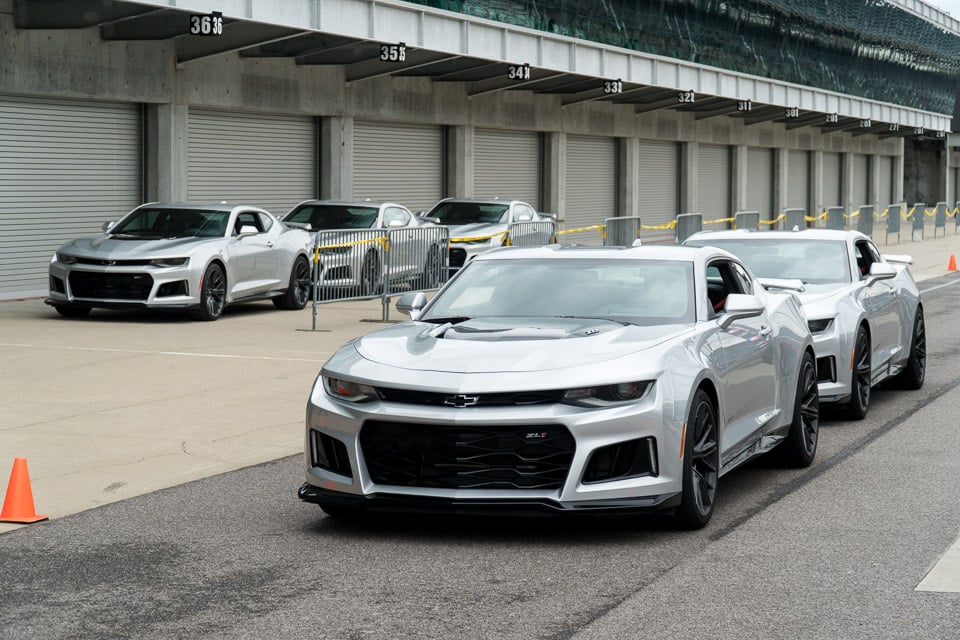 This monster packs a 650hp supercharged V8 that can launch it from 0-to-60 in just 3.5 seconds. And that's exactly what we did: We could listen to that epic exhaust note all day.
The culmination of the day's festivities: a lap of the famed Indinapolis Motor Speedway in a 2017 Corvette Grand Sport.
The C7 Grand Sport is our favorite Corvette yet, launching to 60mph in 3.6 seconds, and capable of pulling 1.2g in the corners.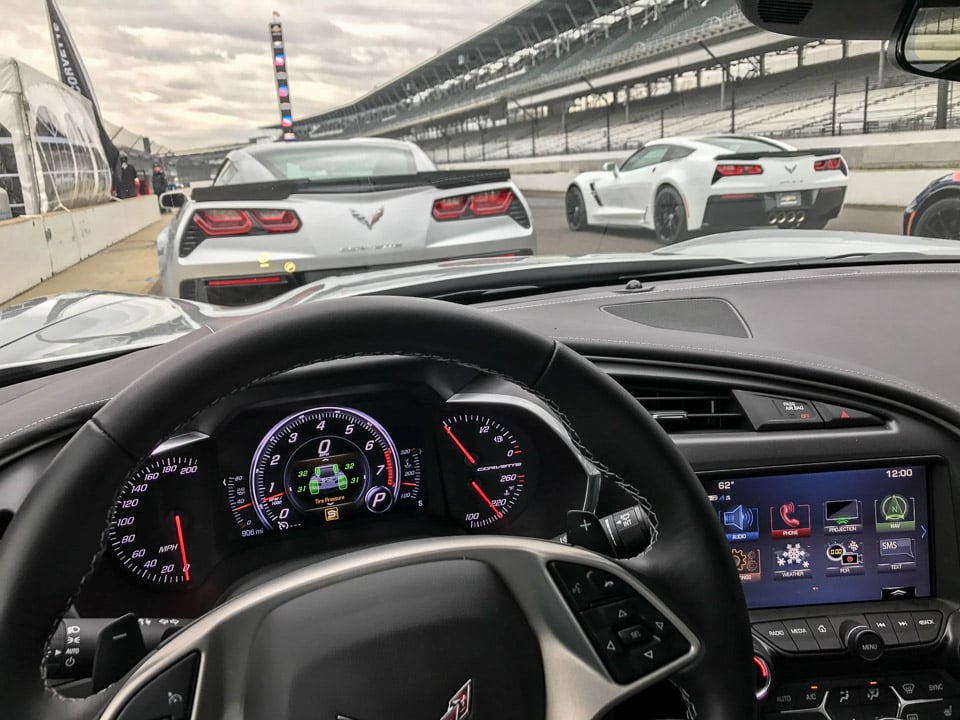 We zoomed down the track in this awesome car at triple-digit speeds, walls whizzing by, and cornering without a care in the world thanks to the Grand Sport's incredible grip. The whole time, we imagined the stands packed with crowds cheering us on.
Thanks so much to Chevrolet and the Indianapolis Motor Speedway for hosting us, and for an awesome experience. (Photo: AJ Mast/General Motors)