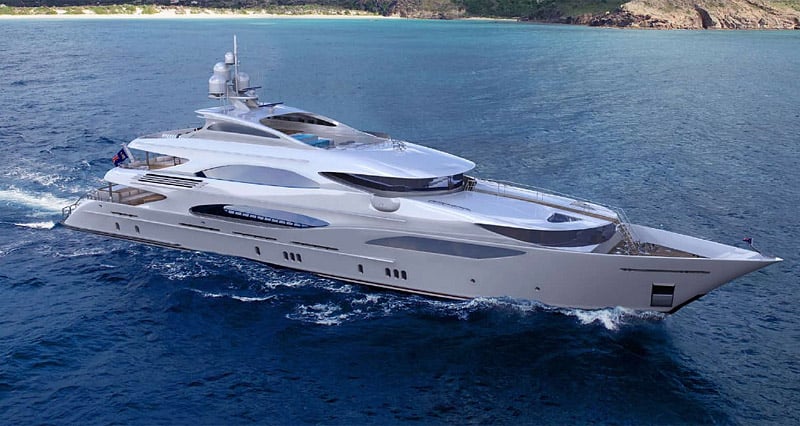 Done with This One? Click Here for the Next Awesome Post!
Trinity Euphoria Yacht
---
This 168-footer comfortably sleeps 10 in its 5 staterooms, decked out with the finest finishes. A pair of 2250-hp engines powers this luxury vessel up to 3000 nautical miles on a (giant) tank of fuel.