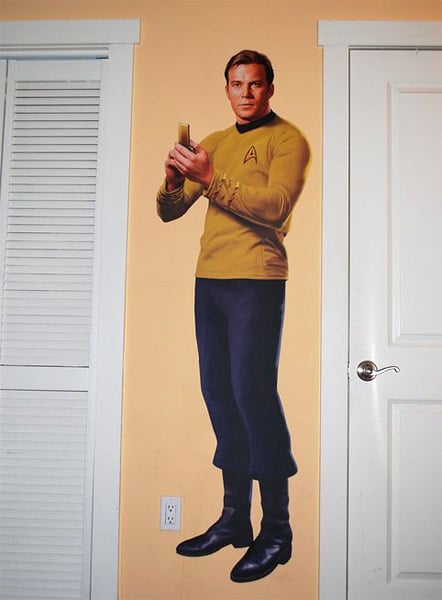 Done with This One? Click Here for the Next Awesome Post!
Star Trek Character Decals
---
Beam the Trek crew onto your walls with these fabric-paper decals from WALLS360. Kirk, Spock, Bones, Sulu, Scotty and Uhura come in sizes from 1- to 8-feet tall. Hmm. Tiny Kirk, or giant Spock?