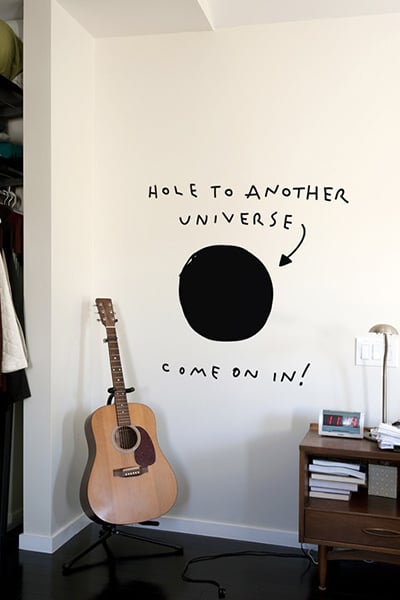 Done with This One? Click Here for the Next Awesome Post!
Hole to Another Universe
---
Add whimsy to any room with this escapist decal designed by Dan Golden as part of his FUNBUS collection. The decal measures 35.5″ x 33″. We don't recommend that you test the portal though.