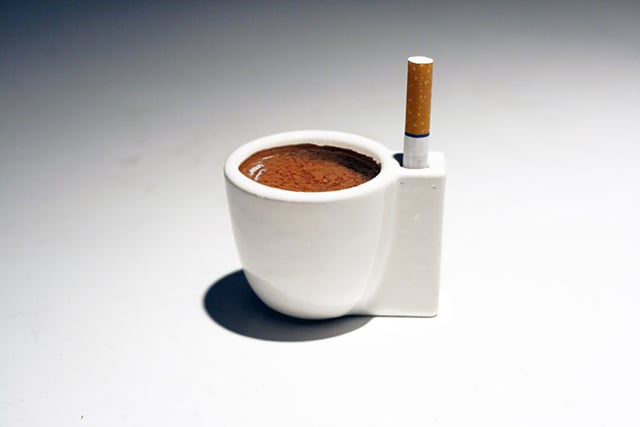 Done with This One? Click Here for the Next Awesome Post!
Coffee & A Smoke Cup
---
A 3D-printed glazed ceramic espresso cup that also holds a single stick of cigarette. Or something else. Tomorrow Lab calls it the Solo e Sola, but they should take DudeIWantThat's name for it.