Keith Titanium Coffee Cup Set
Just because you're out in the wilderness doesn't mean you should skip your morning caffeine fix. Keith's titanium coffee cup features a double-walled, insulating design and won't affect the flavor of your brew. The cup includes a matching spoon and saucer. It only holds 5 oz. though, so you'll probably need a few refills.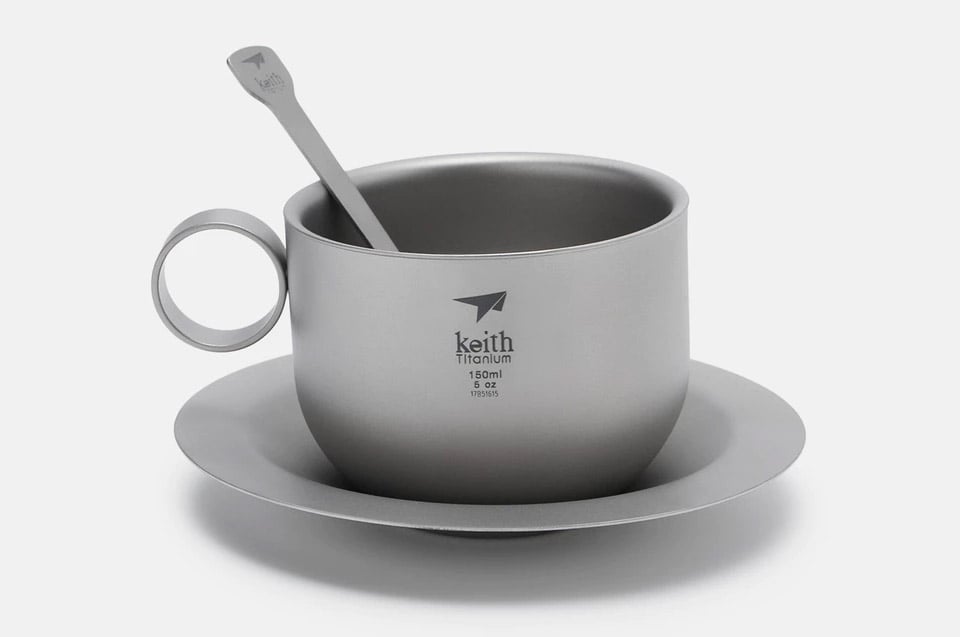 When you buy through links on our site, we may earn an affiliate commission. As an Amazon Associate I earn from qualifying purchases.