Starward Two-Fold Whisky
australian | drinks | whisky | July 26, 2020
Words by Vic Arkoff
Fans of classic whiskies from the American South take note: southern Australia nabbed a gold medal at the 2020 San Francisco World Spirits Competition for Starward Two-Fold Double Grain Whisky, the first widely available Aussie whisky brand in the US. The easy-drinking spirit is known for its unique maturation style in red wine casks.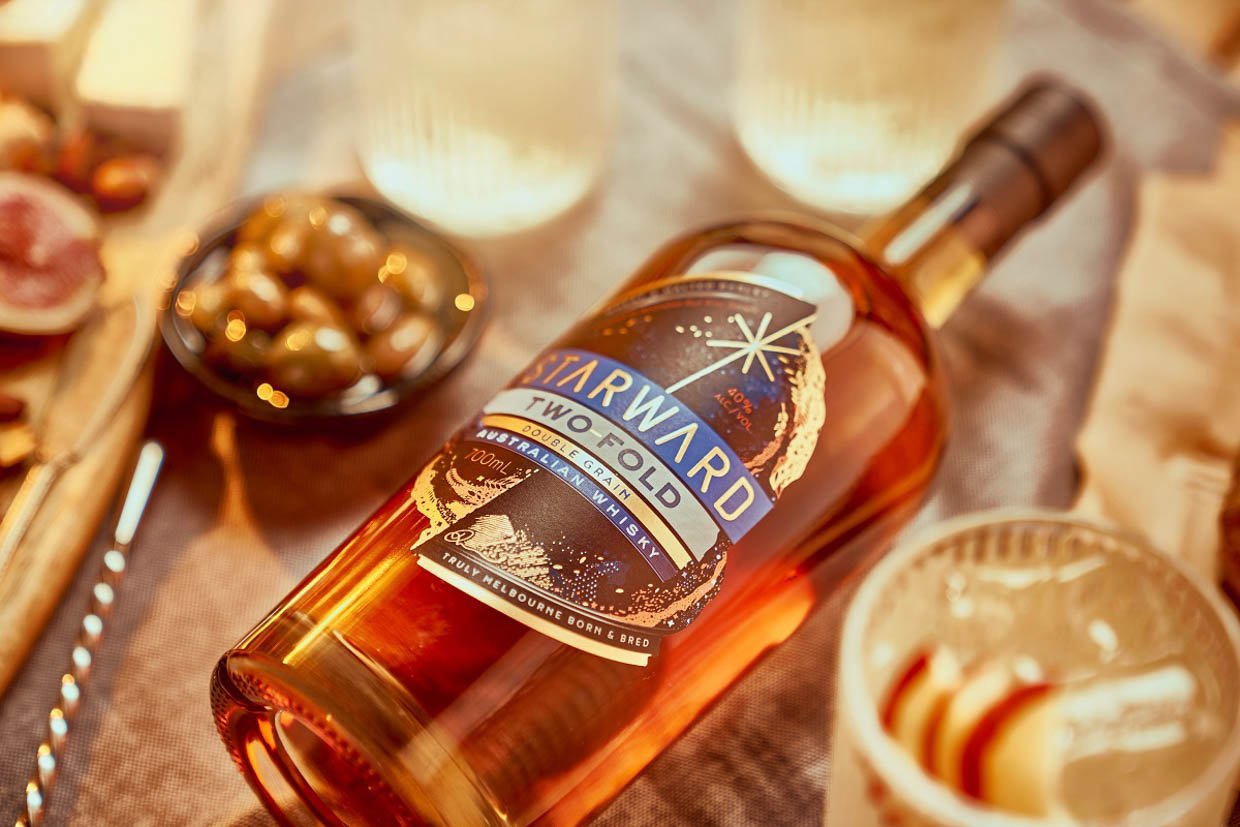 Starward Two-Fold Double Grain Whisky is characterized by fruity, spicy and oaky tasting notes – a trifecta of flavors for original artisan cocktails like the Easy Come, Easy Go. This fresh and fruity drink was created for Starward by William Talbott, Beverage Manager of The Standard, High Line in New York City.
EASY COME, EASY GO

1.5 oz Starward Two-Fold Whisky
0.5 oz St. Germain
0.75 oz fresh lime juice
0.5 oz blueberry syrup (see below)
1 cucumber wheel
Muddle the cucumber wheel in a shaker. Add the remaining ingredients with ice. Shake and strain into a rocks glass over cubed ice. Garnish with a cucumber ribbon.
Blueberry Syrup
1 cup frozen blueberries
2 or 3 frozen whole strawberries
1 cup white sugar
2 cups water
1 cinnamon stick
Toast cinnamon stick on a pan until aromatized. Add to pot filled with remaining ingredients and bring to a boil over med-high heat, stirring occasionally. Reduce heat and simmer for ten minutes. Allow syrup to cool for several hours, then strain through a chinois or cheese cloth. Keep refrigerated for up to one week.