The Awesomer is reader-supported. When you buy through links on our site, we may earn an affiliate commission. Learn more.
Slide & Serve BBQ Skewers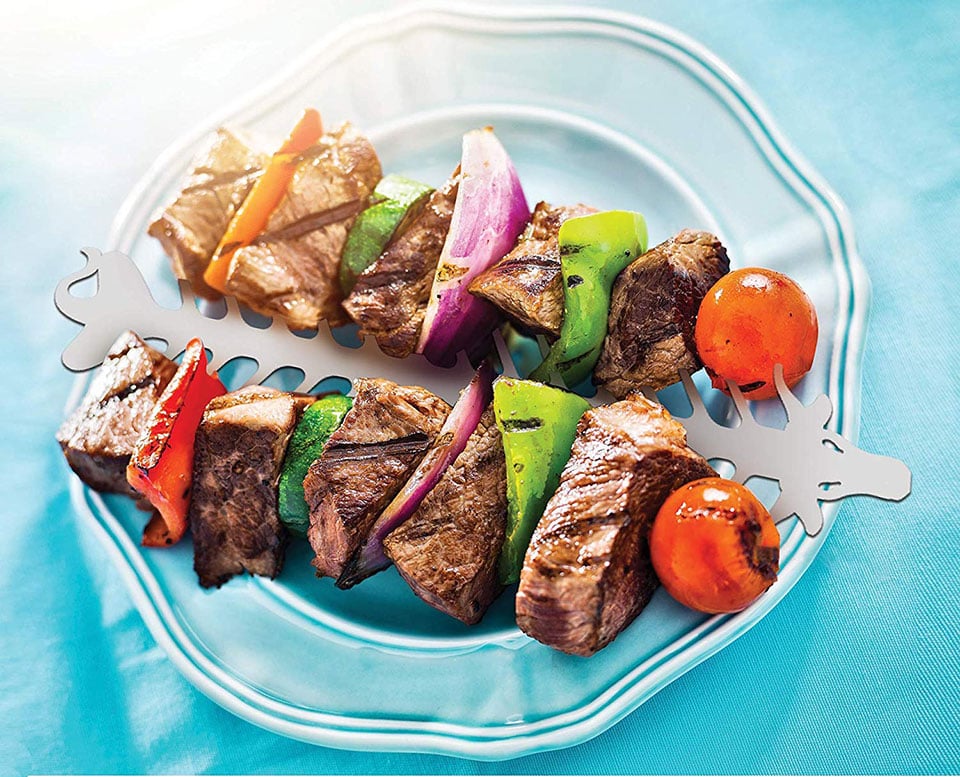 ProudGrill's Slide & Serve BBQ Skewers have a fish bone design that offer several advantages over traditional skewers. They let you slide food on and off easily, cook more food in one go, and it make it easy to cook both sides evenly.