The Awesomer is reader-supported. When you buy through links on our site, we may earn an affiliate commission. Learn more.
Miami Vice Ferrari Testarossa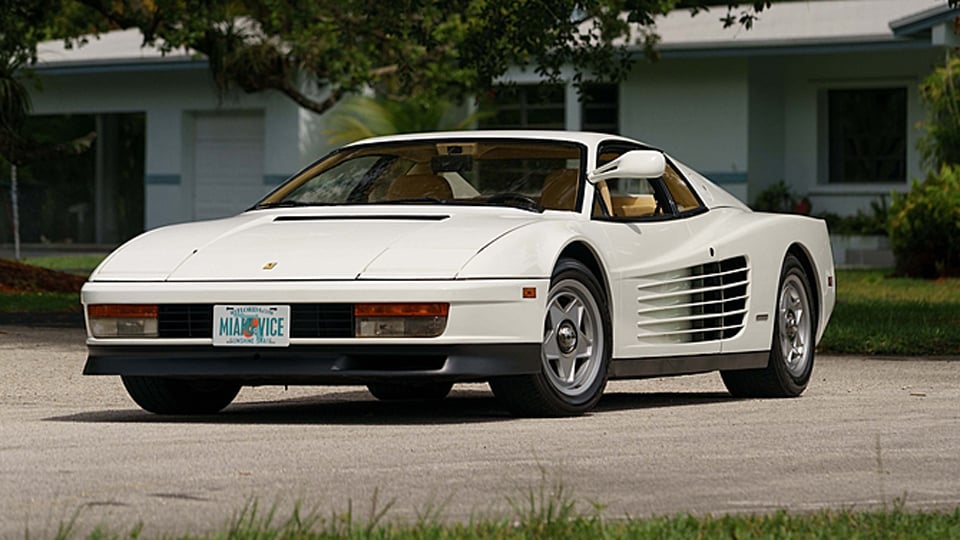 This 1986 Ferrari Testarossa is one of two cars used in the third, fourth and fifth season of Miami Vice as hero Sonny Crockett's ride. It used to be on eBay for $1.75M, but it's now set to be auctioned off at Mecum Monterey on 8/15.