The Awesomer is reader-supported. When you buy through links on our site, we may earn an affiliate commission. Learn more.
I'm With CoCo T-shirt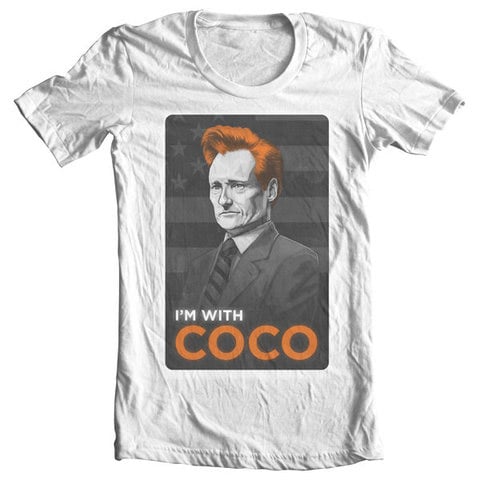 We'd still watch Conan O'Brien if his Tonight Show was on tomorrow at 12:05, but NBC's hosting fiasco has us riled up; buy this I'm With CoCo t-shirt to show your support for the hair.