Great Hot Dog Kaiju T-Shirt
The city is under attack, and only one thing can take down the 100-foot-tall hot dog that's smashing cars and buildings – ketchup! Illustrata's tasty kaiju t-shirt is available for one day only on on The Yetee, but if you miss their deal, you can grab one later from Neatoshop.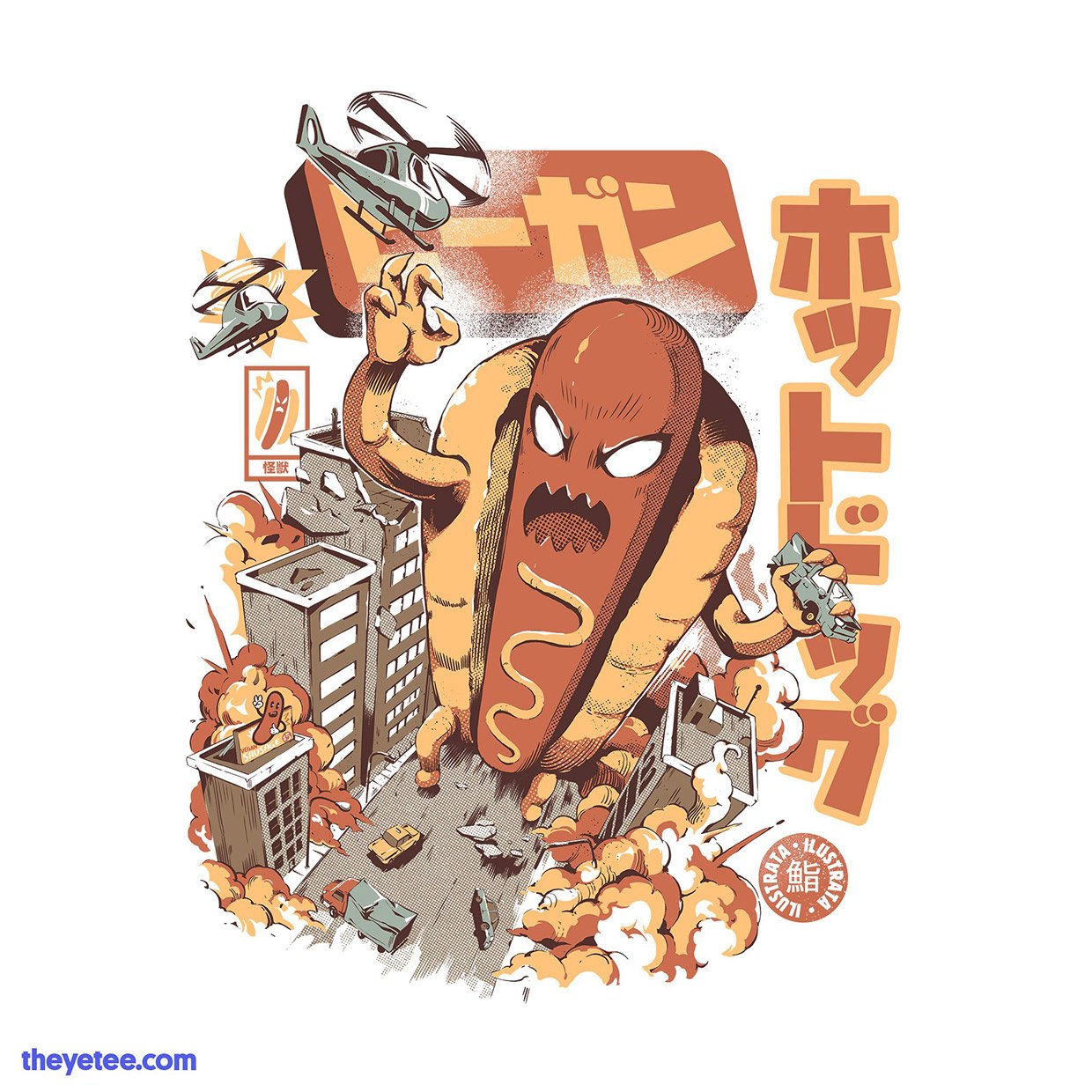 When you buy through links on our site, we may earn an affiliate commission. As an Amazon Associate I earn from qualifying purchases.