Doing Donuts on National Donut Day
cars | stunts | tires | June 2, 2017
This post sponsored by BFGoodrich® Tires
After you wolf down your requisite dose of fried dough and sugar today, sit back and enjoy some donuts of the automotive variety, courtesy of pro driver RJ Anderson, as he spins circles on his BFGoodrich® Tires. As Anderson proves, the best donuts are the ones you make yourself.
Donuts are some of our favorite edible treats. We especially love those old fashioned cake ones. There's a donut shop near The Awesomer offices that makes them in cherry and orange, and they're to die for. But celebrating National Donut Day isn't just about stuffing your face - it's become an honorary holiday for gearheads like us as well. While we've never spun around, burning rubber in the winner's circle, we've done our share of donuts with pro drivers over the years. We especially enjoy doing donuts in the snow and ice, better known as powdered donuts and glazed donuts. As much fun as they are, they also have no fat or calories.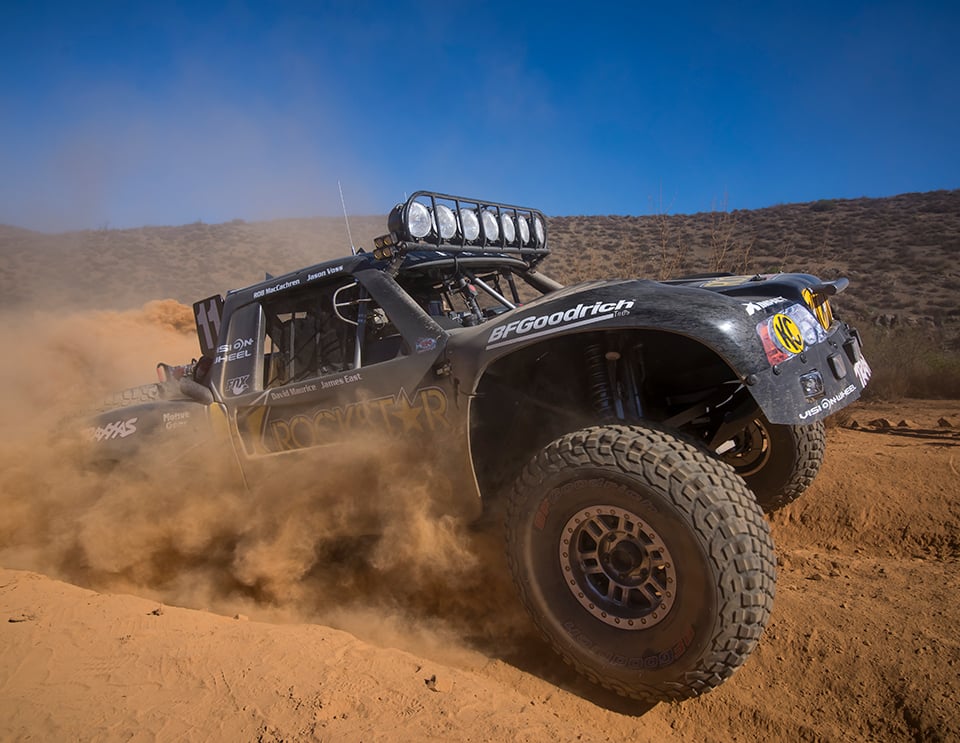 When RJ Anderson isn't doing donuts and figure-8s like the ones in the awesome video above, he's dominating the short course off-road circuit. He's spent countless hours flying through the air in his off-roader, and tearing up the dirt, and. RJ has won 6 off-road championships and had over 100 podium spots during his career, and shows no sign of stopping. As a member of the BFGoodrich® Tires' Performance Team he's part of an elite club which has scored more desert race wins than any other tire company, with 87 race wins in the Baja peninsula, home to the epic and demanding Baja 1000 race. He's also made some of the coolest off-road action videos, racking up millions of views on YouTube, like the epic XP1K4 clip below:
While most of us will never pull off stunts like RJ does, we still love to go off-roading. To get the most out of your ride no matter how rough the road, you can't do better than BFGoodrich® All-Terrain T/A® KO2, which are direct descendants of the research, technology, and gleaned from years of desert racing on BFGoodrich All-Terrain T/A® KR2 tires - the same ones that RJ rides on.
Find out more about BFGoodrich® Tires on their website, and be sure to check out Men Who Blog for more stories.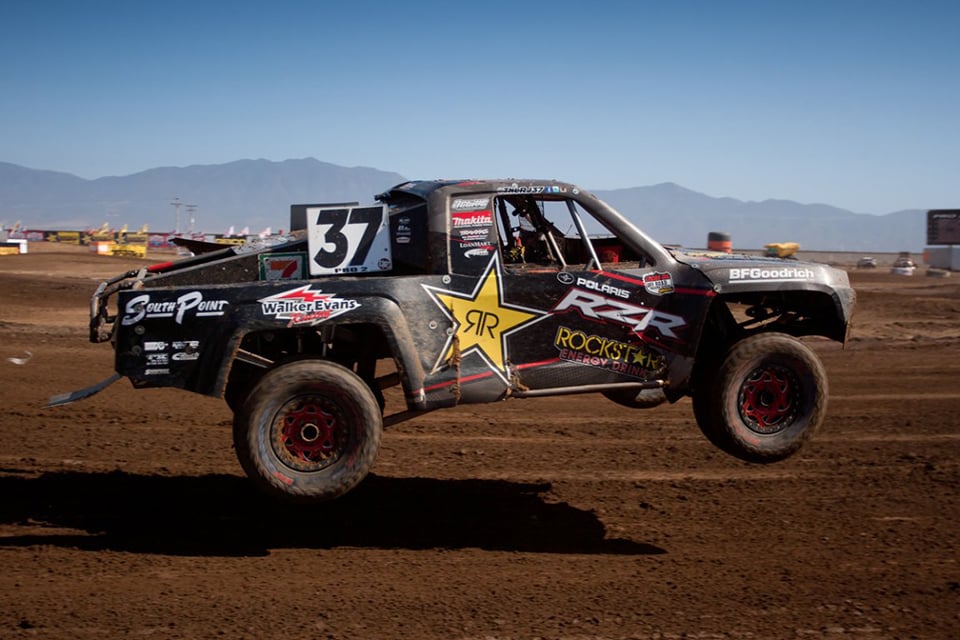 ---
Disclosure: This post was sponsored by BFGoodrich Tires®. The Awesomer received compensation for writing it, however, our editorial team only recommends products or services we find interesting or have used personally, and believe will be good for our readers.