Alien Abduction Soap Dispenser
Bring an alien invasion into your bathroom or kitchen with one of these fun soap pumps from designer Duncan Shotton. Each one features a tiny U.F.O. that uses its tractor beam to slurp up an innocent human, piggy, or cow from your countertop.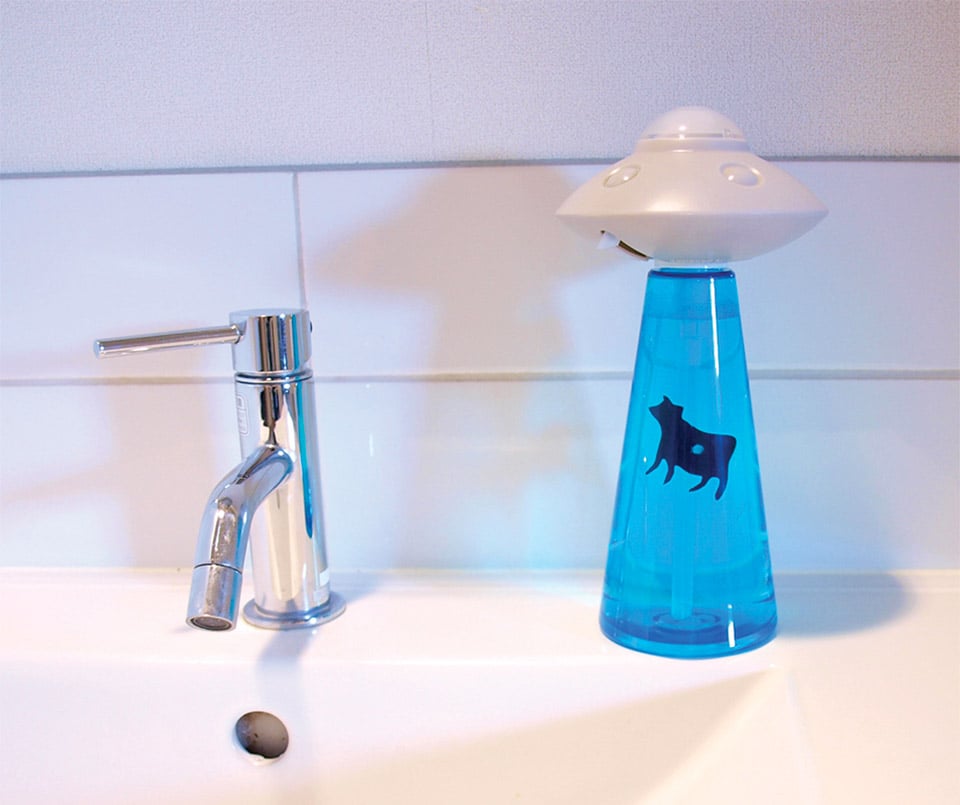 When you buy through links on our site, we may earn an affiliate commission. As an Amazon Associate I earn from qualifying purchases.