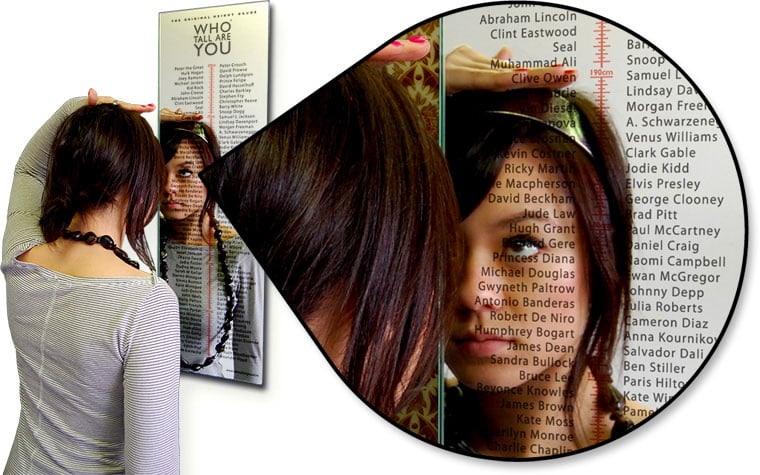 Done with This One? Click Here for the Next Awesome Post!
Who Tall Are You Mirror
---
This playful mirror eschews feet and inches in favor of celebrities. Now you can brag that you're as tall as Muhammad Ali. If you're short, just say you have something in common with Bruce Lee.