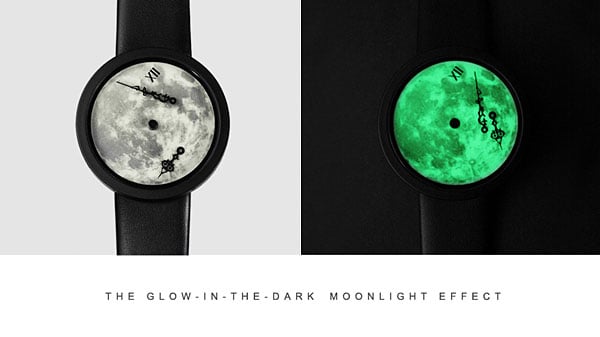 Done with This One? Click Here for the Next Awesome Post!
Time & Space Moonlight Watch
---
i3 Lab's astronomical watch features floating hands that are representative of the zero gravity of space and a face modeled from actual photos of the lunar surface that looks even better when glowing.