White Stripes
Amazingly talented vocalist Haley Reinhart once again joins Postmodern Jukebox to turn in an awesome cover version of a classic track – this time with White Stripes' Seven Nation Army, in the style of a Big Easy jazz funeral dirge.
Ok, the fact that Mario Wienerroither's latest Musicless Music Video actually has drums and a guitar in it makes it a bit of a misnomer. But we still enjoyed the even more deconstructed than usual take on The White Stripes in this clip.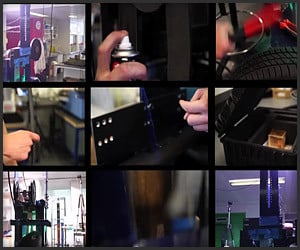 The Inside Knowledge Project took random lab equiment and turned it into instrumentation for the classic White Stripes tune – though it would have been cooler as a live performance.
Use Arrow Keys ← → for Faster Navigation | Keyboard Shortcuts: OnOff