Kidrobot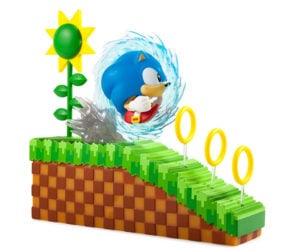 Kidrobot and SEGA caught a snapshot of the blue blur going fast. This 25th anniversary vinyl figure is 7″ tall and features Sonic running through the Green Hill Zone. It's also available in a metallic version that's limited to 200 pieces.
Kidrobot and artist Travis Cain continue their BFF series with a trio of interlocking plushies. There's the heart and sword, the toaster and bagels, and the skull and worm. They also have blindboxed miniature versions.
Kidrobot has a collection of cute vinyl figures based on the upcoming South Park RPG Fractured But Whole. There are 11 3″ blind-boxed mini figures, as well as 7″ figures of Cartman as The Coon, Kenny as Mysterion and Butters as Prof. Chaos.
A funny good luck charm from Kid Robot and The Simpsons. Homer Buddha is a 7″ vinyl figurine with a movable head and a tummy that you won't be able to resist touching. Drops 9/6/12 for $50.
Kidrobot's All City Breakers are inspired by the retro classic green army men and their solid plastic bases. Each figure is offered in four colors and is paired with a boombox to deliver the beat.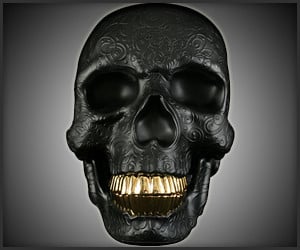 The SSUReal From the Cradle to the Grave desk sculpture by Kid Robot and SSUR is a 6-inch vinyl skull with gold-chrome-plated ABS teeth and a wicked "sylvan" pattern. Only 200 will be made.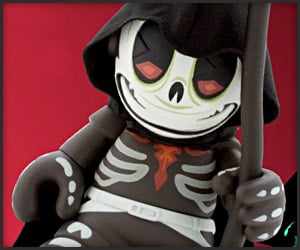 Coming October 16th, we can't wait to get our hands on this 15th edition 7″ KidReaper by Andrew Bell. He's perfect for Halloween, with a fabric cloak, scythe and glow in the dark paint.
Awesome Stuff from Technabob, MightyMega and 95Octane