Finance
Plastc works a lot like Coin – you swipe your debit, credit and other cards to your phone using the bundled card reader and Plastc will stand in for all of them. Unlike Coin, Plastc is rechargeable and has a big E-ink display.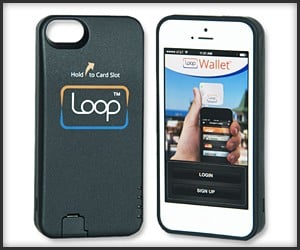 If you're wondering if the much-anticipated Coin electronic payment card is as easy to use as it looks in its commercial, see for yourself. Coin CEO and co-founder Kanishk Parashar demonstrates how the card works.
Coin stores the info of all that plastic bulging your wallet in one card. Simply add cards with the Coin app and card reader, then swipe like you would with a regular payment card and take comfort in knowing that Coin will warn you if it's left behind.
Use Arrow Keys ← → for Faster Navigation | Keyboard Shortcuts: OnOff