Fan Film
(NSFW: Language) Ever gotten frustrated trying to escort Natalya to the main control room in Goldeneye 64? You'll laugh out loud at least once looking at this fan made "mod." (Thanks Ashley!)
A live-action fan film/viral ad for Airsoft Megastore. Until 02/08/12, YouTubers who subscribe to Airsoft Megastore's channel get a chance to win the KS-90 airsoft gun featured in the video.
The entirely fan-produced Helljumper series chronicles one ODST's tour of duty, from his UNSC enlistment before the Human-Covenant War to around the Fall of Reach. Coming January 2012.
Reid Gower has created a second installment to his highly popular NASA promotional video. We've heard Carl Sagan's narration before, but it's still a perfect fit for the majestic NASA footage here.
Never Miss a Post! Get the Latest Awesomer Posts in Your E-mail Box Every Day!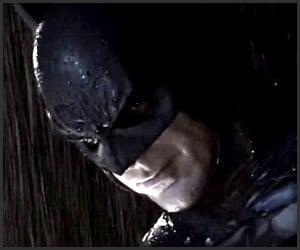 After a murder reminiscent of his own parents' death, Batman struggles with his own demons. It can't compete with Nolan's Bat-films, but the $27k fan flick gives 1990s Batman a run for his money.
All of the camerawork, editing, effects and sound for this Alien versus Predator fan-flick were done by one man, Alex A. Popov. The amazing part: The entire 22-minute film cost about $500 to shoot.
Use Arrow Keys ← → for Faster Navigation | Keyboard Shortcuts: OnOff