Cthulhu
We are getting a laugh out of this goofy Cthulhu weenie roaster; even though he looks more like the Punisher than the H.P. Lovecraft character, the encased meat beard looks pretty dapper.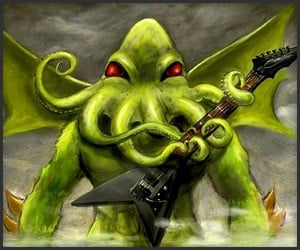 The most epic art you'll ever find on Etsy. Choose from scenes like "Van Damme Screaming his F–king Face Off," "Cthulhu Awakens and Totally Shreds a Sweet Ass Guitar Solo." and "Shark vs. Narwhal."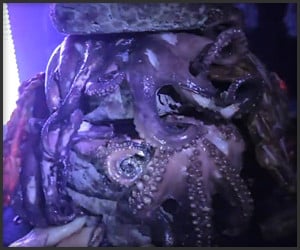 The boys of Epic Meal Time made a pact with deadmau5 to create a monstrous dish fit to call and wake one of the Great Old Ones, adding squid and octopus to their usual ingredients.
If Frank Castle was Frank Cthulhu, he wouldn't need guns – or any weapon for that matter – to enforce his brand of justice. His enemies' minds would literally be blown at the mere sight of him.
Never Miss a Post! Get the Latest Awesomer Posts in Your E-mail Box Every Day!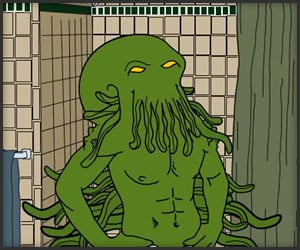 H.P. Lovecraft and Old Spice. Like chocolate and peanut butter – two great tastes that taste great together. Er, more like two completely random ideas that somehow work together. Join the cult.
The Brothers Grim and Grimy explain the dark world of H.P. Lovecraft in under 2 minutes, with cartoony animations and an inappropriate narrator. At least we now know how to pronounce Cthulhu.
Use Arrow Keys ← → for Faster Navigation | Keyboard Shortcuts: OnOff