Concepts
Coders and developers will love the Equation Bookshelf concept by Estudio Breder, which uses brackets, braces and parentheses as clever adjustable bookends.
Luiza Barroso and Quentin Vaulot's Oficio Workstation concept makes a space for those who are both messy and neat, by designating one half of the desk for clutter.
The Asterisco Hub isn't the most practical of concepts (it's quite the space hog), but it works on two very important levels: 1) it looks cool; 2) it can be used as a ninja star on short notice.
Like something out of Minority Report, this two-seater BMW concept by Italian design students sports suicide doors, zero emissions and a glass greenhouse. Tom Cruise not included.
Schulte Design's Kitchen Workstation is a butcher block on one end and a laptop work area on the other. The milk glass panel slides away to reveal power ports and a document tray.
Kai Chen's bath safeguard is a waterproof silicon gadget that measures the temp of your water. It's a safety device, but we think it's also perfect for guys who like their water just shy of scalding.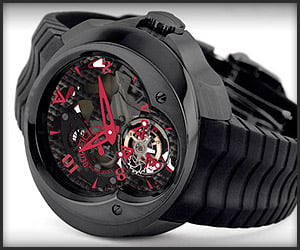 Although only a concept, Franc Vila's SuperLigero Skeleton Tourbillon looks downright dangerous. The watch is made with Lightnium, a highly rigid alloy of aluminum and lithium.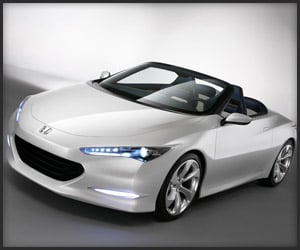 Honda's OSM (Open Study Model) concept debuted at the British International Motor Show recently. It's not only a two-seater but a low emission vehicle. Could this be the next S2000?
iThink is one of those products that we prefer not to "think" about, so frightening are its implications. A concept by graphic designer Paul Micarelli, it's a cyborg implant with hints of The Matrix.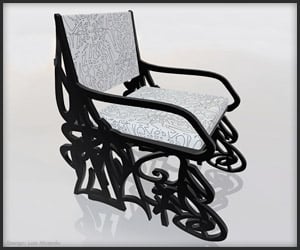 Graffiti doesn't get much respect as an art form, but it looks pretty cool as furniture. These pieces are by industrial designer Luis Alicandu, who is also an editor at design blog MoCoLoCo.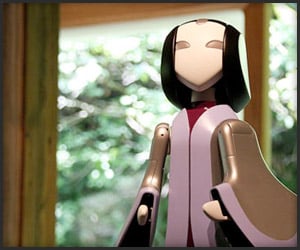 Robo-Garage's Murasaki prototype robot is no slouch at storytelling; "she" actually uses an MP3 player. The 'bot rolls on two wheels and articulates her head and arms with an eight-axis system.
Use Arrow Keys ← → for Faster Navigation | Keyboard Shortcuts: OnOff | Overlays: OffOn
Recommended Posts
Awesome Deals from the Technabob Shop