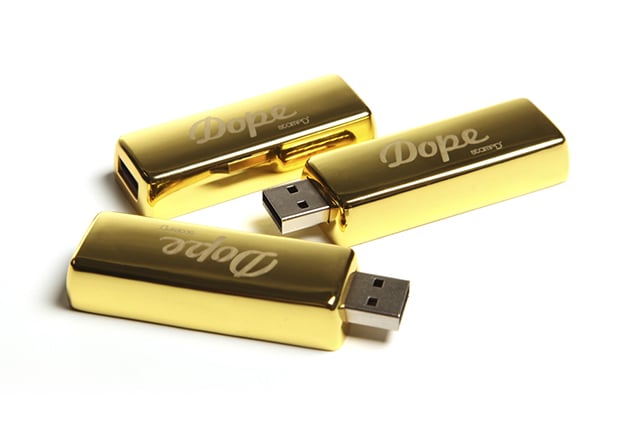 Done with This One? Click Here for the Next Awesome Post!
Stampd' LA USB Drive
---
For erryday shufflin' of files. Stampd' LA's gold USB drive is obviously not made of the real deal, but it's 6 times more expensive than regular 4GB flash drives. Because that's just how you roll.