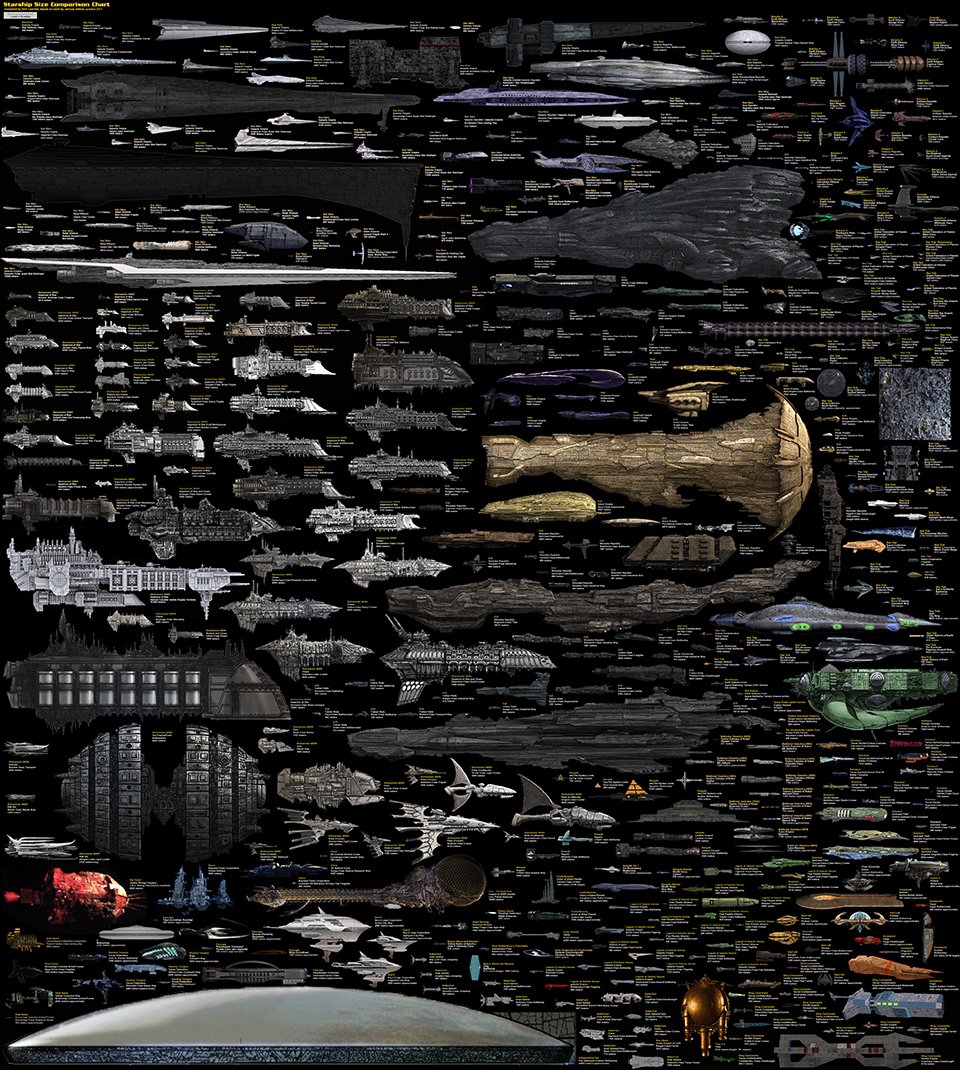 Done with This One? Click Here for the Next Awesome Post!
Spaceship Size Comparison Chart
---
Dirk Loechel is working on a chart that compares the sizes of spaceships from various sci-fi series. The chart is already daunting and makes for an awesome wallpaper, but he's far from finished. It barely has any ships from manga and anime.