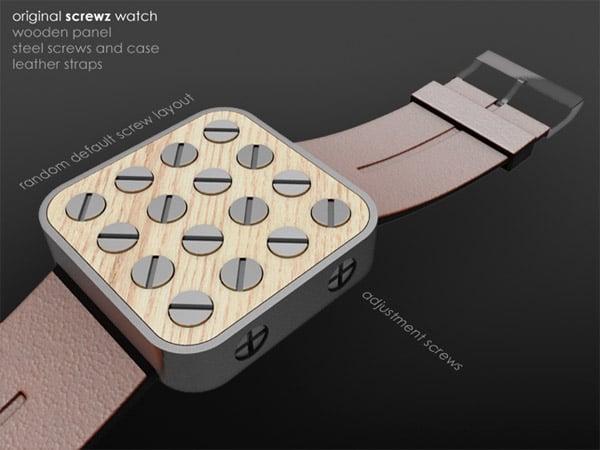 Done with This One? Click Here for the Next Awesome Post!
Screwz Watch Concept
---
This unusual watch concept would tell time not with ordinary hands or digits, but with screw heads that turn to form numeric patterns. Flip to the last image in the gallery to see what we mean.